5 Bedroom Design Faux Pas (and How to Avoid Them)
Bedrooms have a lot to do with how you function during the day. A night of bad rest can have terrible repercussions when it comes to your productivity and attitude. By using interior design to your advantage, and creating a place that provides an almost instant sense of calm, you can enjoy better rest and an oasis that adds to the overall aesthetic appeal of your home. Here are five bedroom design faux pas to keep in mind when creating your ideal sleeping space.
Faux pas 1: Lack of variety in lighting
Lighting sets the mood, and people are prone to multiple moods. Bedrooms should have a number of lighting choices, including warm, ambient lighting for relaxing with a book, along with brighter, central lighting for dressing.
Bedside lamps make it easy to curl up with a good book at night.
Get creative with pendant lamps. Hanging several in a cluster provides a playful, romantic, and modern focal point, along with plenty of light.
Read more: Indirect lighting ideas make your home inviting stylish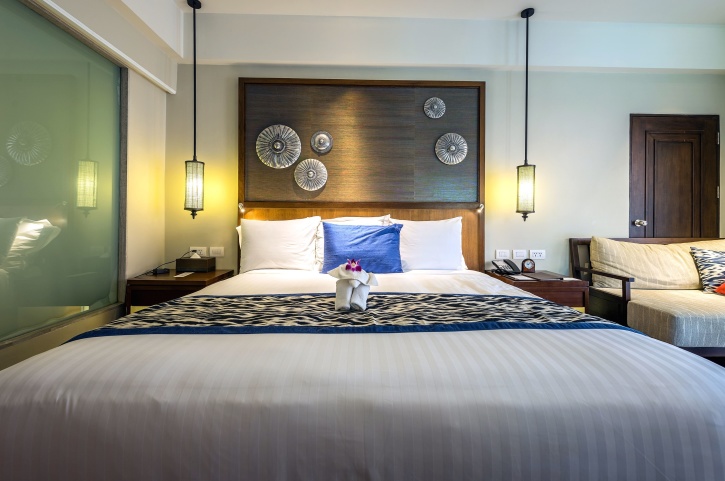 Check out your outfit with dressing-room-worthy lights.
Faux pas 2: Clutter
Your bedroom should be a haven of rest, your space to escape stress and activity. Effective storage solutions can help conceal untidy piles of clothes and the like, so that you can relax and forget all about your to-do list.
Flush paneling provides subtle storage.
A lush ottoman makes it easy to keep clutter from view, and adds a sense of luxury to any space.
Faux pas 3: TV as the focal point
Watching television in bed might be one luxury that you don't want to give up, but TVs don't make for glamorous décor. Instead of making it the key piece in the room, use one of the variety of stylish solutions that allow the TV to be concealed.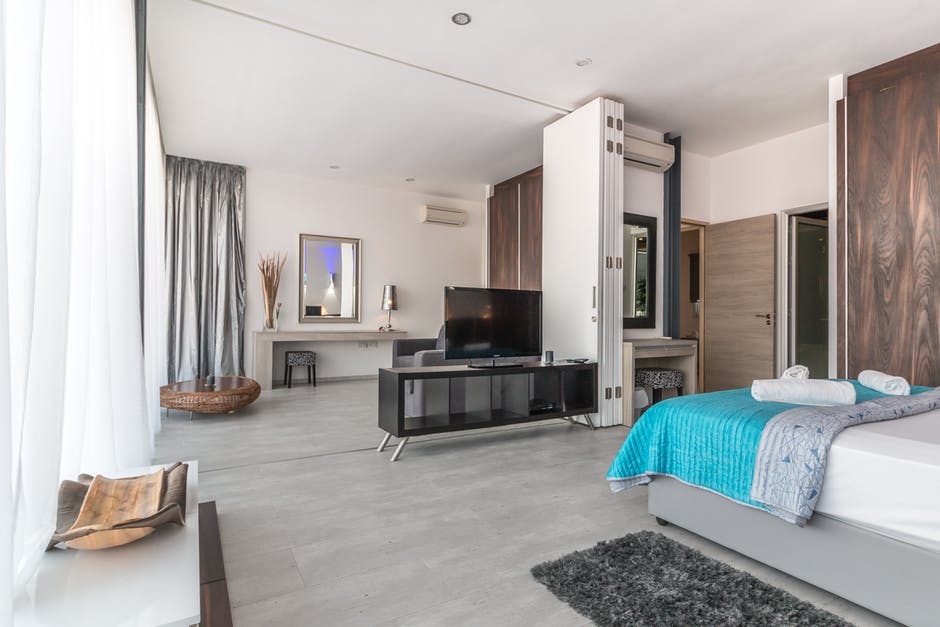 Sliding wood panels can be used to conceal a flat screen, while leaving it easily accessible.
Faux pas 4: Harsh colors
Bedrooms are places to switch off, wind down, and sleep. Choose a relaxing base color, and add one or two complementary accent colors to keep your space from looking dull.
Muted mauves provide a pretty punch of color, while maintaining a relaxing vibe.
Subdued colors don't have to be dull. If you're going with a neutral color scheme for your bedroom, you can play with texture to add visual interest.
A two-toned, textured wall in muted colors provides an eye-catching, yet relaxing focal point to a bedroom.
Faux pas 5: Discordant furniture layouts
Putting the principles of feng shui to use in bedroom design adds balance and a sense of simplicity to the room.
Eastern forms and principles create a harmonious space.
5 Bedroom Design Faux Pas (and How to Avoid Them)
was last modified:
March 30th, 2022
by
Recommended