Some of the safest, best neighborhoods in Pittsburgh
Planning a move to Pittsburgh, Pennsylvania, with family? We'll help you zero in on the best neighborhoods in Pittsburgh — ideal places to raise a family.
The Steel City (which had a major steel industry in the past) is known for its good job market, low cost of living, and fantastic sports culture. Pittsburgh, PA has around 305,305 residents — with a population density of 5,513 people per square mile.
Let's explore the reasons why Pittsburgh is so special. Here are some of the safest, most family-friendly, and best neighborhoods in Pittsburgh.
Brookline
Average home price: $91,167
Median monthly rent: $721
Brookline lies to the south of Downtown Pittsburgh. The place provides everything a family would need — multiple parks, playgrounds, theaters, good food, and most important, neighborhood safety. With a low crime rate, this place is safer than 71% of Pittsburgh neighborhoods. The area, despite being a growing business district, is one of the more affordable neighborhoods. And, your children will love it more for the amazing pancakes, pizzas, and desserts it offers.
Highland Park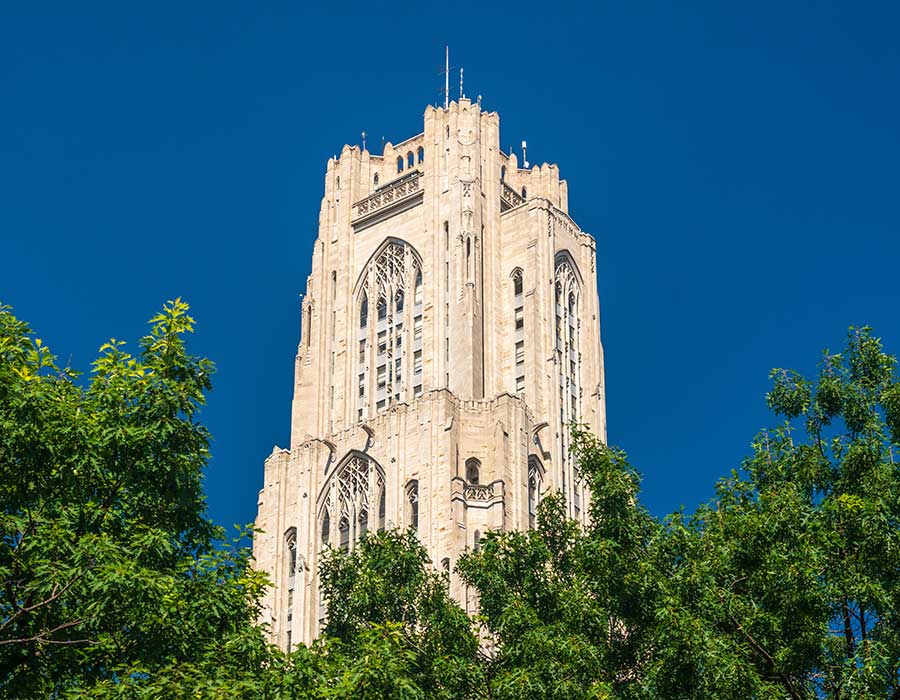 Average home price: $150,738
Median monthly rent: $637
If you're looking for a place where your children can enjoy lots of green spaces and outdoor fun, Highland Park is for you. It has great parks with bike tracks, gardens, a reservoir, and the Pittsburgh Zoo. As well as an interesting aquarium. Additionally, there are several good local schools and family-friendly multi-cuisine restaurants. The low crime rate makes this neighborhood quite safe.
Strip District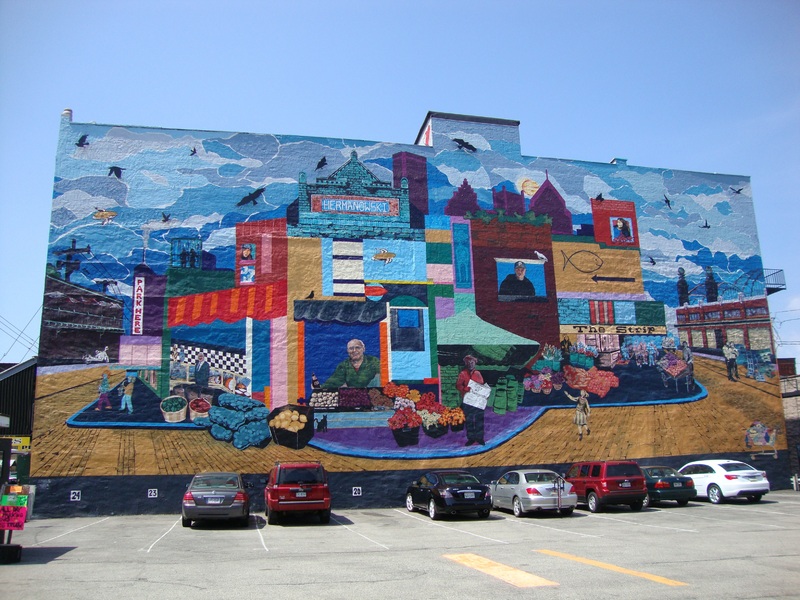 Average home price: $432,000
Median monthly rent: $1,611
The Strip is one of the best places in Pittsburgh for specialty foods and international cuisine. The area is within walking distance from Downtown and is a shopper's paradise. You get the most affordable goods — from ethnic groceries to baked bread and fresh fish.
Once associated with mills and factories, the Strip District today has many tech and robotics companies. And, a rapidly growing residential population. This one-half square mile area is primarily a shopping district, but is also a good place for those who're beginning their Pittsburgh journey, and want to live in apartments.
Point Breeze
Average home price: $276,757
Median monthly rent: $951
Point Breeze is one of the safest neighborhoods in Pittsburgh. Besides, it has some top-rated schools such as Shady Side Academy and Sterrett Classical Academy. Your children will love the parks, trails, and green spaces.
And, there are some great restaurants, bars, and museums. Another plus point is that you get some friendly neighbors who're keen on get-togethers at festivals, Christmas, and even community yard sales.
Regent Square
Average home price: $300,900
Median monthly rent: $887
Looking for a cozy, family-friendly neighborhood? This living area — bordering the largest park in Pittsburgh, Frick Park — has a tight-knit community. The place gives off an urban/suburban vibe.
Most Regent Square residents own their homes. The local community hosts annual events that are fun for the entire family. Most importantly, there are well-rated public schools nearby.
Besides, there are great art galleries, bowling alleys, parks, clay tennis courts, and amazing restaurants as well as coffee shops to visit.
Squirrel Hill North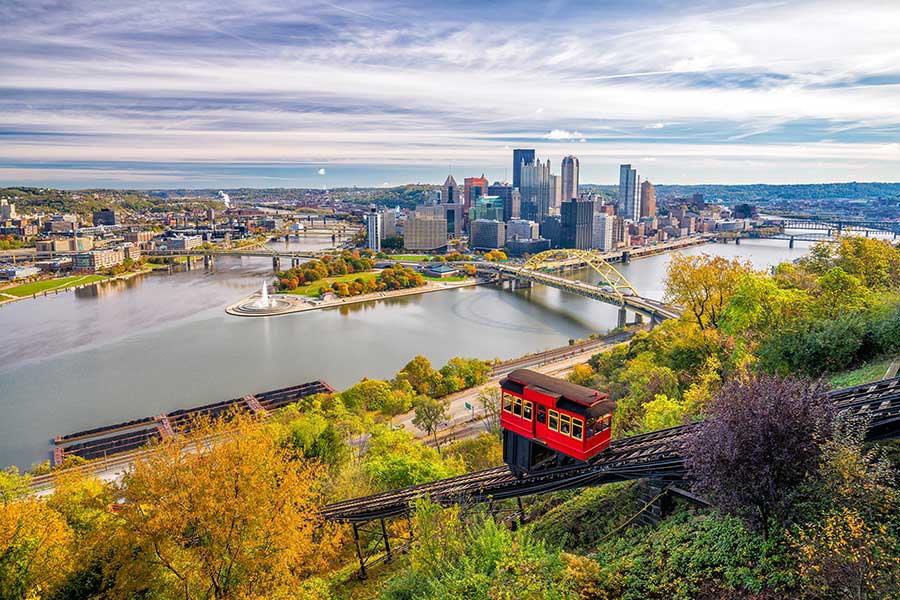 This Pittsburgh neighborhood offers lots of arts, culture, and family-friendly activities. And, there are popular museums, libraries, golf courses, cafes, bakeries, botanical gardens, and the lovely Schenley Park.
Not just that, Squirrel Hill North has top universities nearby — a boon for college students. These include Chatham University, Carnegie Mellon University, and the University of Pittsburgh.
Read more: US university cities rental housing market competition
East Liberty
Average home price: $269,794
Median monthly rent: $1,665
This edgy, urban neighborhood has an undeniable metropolitan chic vibe — thanks to its redevelopment programs. The living area is home to large corporations, historic buildings, restaurants, hotels, residential properties, and a popular farmers' market.
The revitalization witnessed many run-down buildings being converted into condos and apartments. Therefore, the entire area has an old-world charm that's very appealing.
Oakwood
Median home price: $98,200
Average monthly rent: $666
Oakwood is without doubt one of the best neighborhoods in Pittsburgh. And, an affordable one at that. The place offers great housing — generally, with homes that have a spacious yard in a fairly wooded area. So, you can escape the hustle and bustle of city life while still being able to enjoy urban amenities. Plus, you're close enough to Downtown Pittsburgh to get to your workplace quickly.
It's a great place for young professionals and families. The sense of neighborhood community is so strong that you can expect a lot of block parties and community cleanups.
And yes, there are plenty of playgrounds, parks, tennis courts, libraries, and diners.
Read more: Safest large cities in America  
An important consideration
Whichever Pittsburgh neighborhood you choose, you must follow the 30% rule of thumb when it comes to living a comfortable life. You should never spend more than one-third, or 30%, of your gross income on your house rent. For example, if your one-bedroom apartment rent in Pittsburgh is $949, your monthly income should be at least $2,847.
Read more: Neighborhood etiquette: How to be a good neighbor?
Last thoughts
Pittsburgh, PA, offers you a lot of things to do. From shopping, dining, and just hanging out to outdoor activities and visits to museums and parks. And, yes, the incredible view of the hills and Mount Washington. Basically, you can live life to its fullest, here. If you've decided to live in Pittsburgh, you've definitely made a good choice.
You can choose from the best neighborhoods in Pittsburgh — depending on whether you're looking for a trendy, historical, work-based, or friendly culture. Once you zero in on the neighborhood of your choice, you can settle down in your peaceful sanctuary with your family. A place you can call home.
Read more: Geographic community or neighborhood: Are there differences?
Some of the safest, best neighborhoods in Pittsburgh
was last modified:
June 19th, 2023
by
Recommended