Bring Nature Home to Spice up Your Home Decor
The calming and restorative effects of nature are often lauded, even by not-so-outdoorsy types. Not everyone can live in homes with big backyards or spectacular landscaped views, but with some thoughtful and clever design tricks, it's possible to bring nature home and savor all of its beautiful, soothing benefits.
Whether this is physically merging the line between indoor and outdoor spaces or simply framing views onto a courtyard, let's explore some classical methods that architects and designers use to connect architecture and nature.
Green atriums and light wells
Often remaining unused, atriums and light wells can be populated by plants and landscaped with pebbles or decking to bring new life to an otherwise dead space. Here are two great examples of nature-inspired interior design:
This glazed-in light well with just a few sculptural topiary pieces provides interest in an otherwise minimalist interior.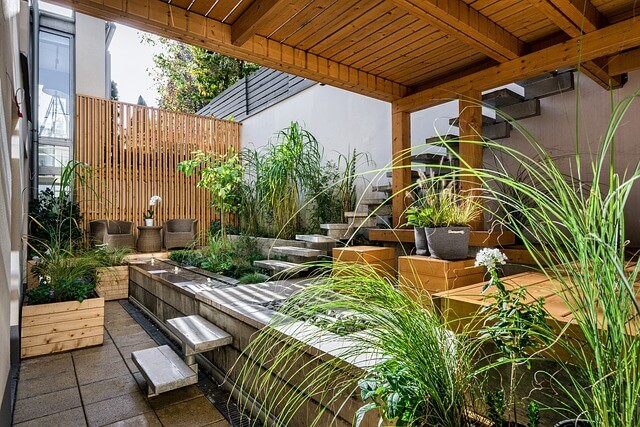 The swing doors on this lateral light well allow it to open up and become an integrated part of the apartment.
Vertical gardens
Vertical gardens is a very popular home design trend right now, and it's easy to see why – they are relatively low maintenance and provide a beautiful splash of green in the form of a living mural that can become the real focal point of a room. Check out this example as the backdrop to an entry foyer:
Outdoor 'rooms'
In the summer months, or in warmer climates, the merging of indoor and outdoor spaces really comes into its own. Architects and designers working with these possibilities are able to weave outdoor spaces in between internal spaces, creating 'external rooms' and decorating with natural elements.
This open-air living room enjoys an amazing view of the sky and is surrounded by foliage from the balcony above and patio to the side: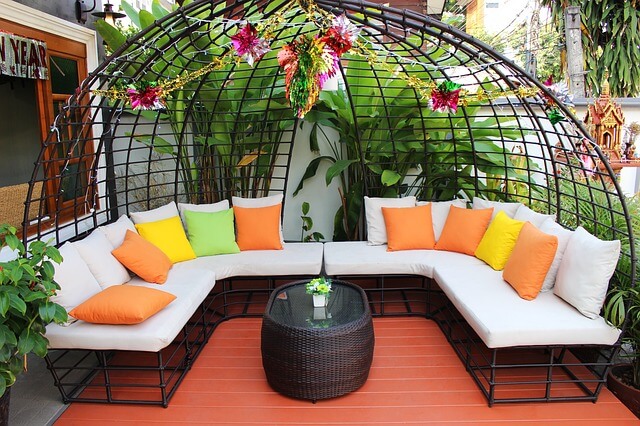 This incredible design connects two covered volumes with an outdoor pool so that crossing between them becomes a playful journey across stepping stones.
Framing nature
For colder climates where it's not possible to physically open up the house to the outdoors, an effective way to bringing nature indoors is by framing selected views. This room with floor-to-ceiling glazing gives the sensation of being enveloped in the outside landscape.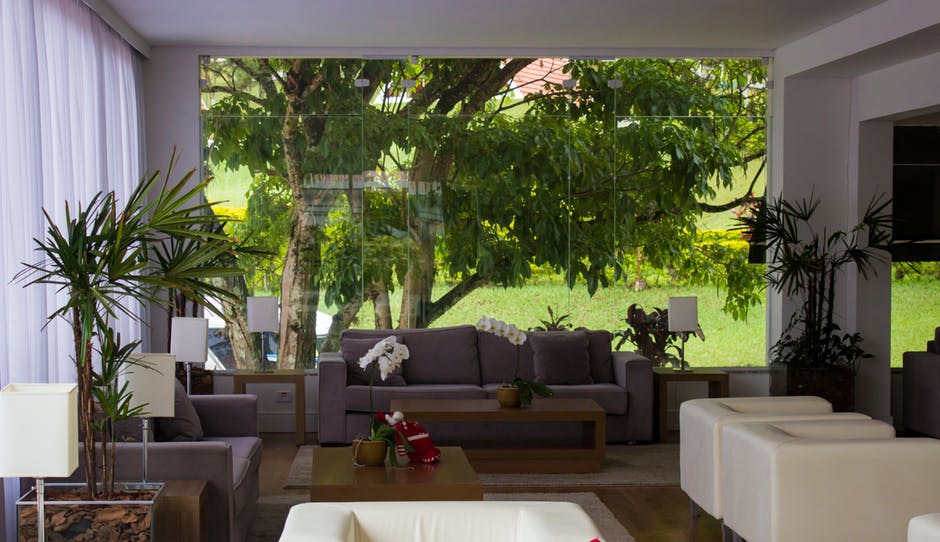 Creative indoor planting
Many people cultivate indoor plants in pots as a way to bring nature home. This idea can be easily elevated, to create a look that truly brings the outdoors in.
See how this house makes the planting part of the floor landscape by gravelling and planting a section of the ground floor.
Similarly, this bathing area steps you right into nature with rustic floor slabs and lush leafy plants.
Nature in Courtyards
A house arranged around an inner courtyard such as this one is a great way to ensure green views from all of the internal spaces. The central tree further unites the indoors and bring nature home.
Inhabiting terraces and balconies
Apartment living doesn't necessarily have to mean living without nature, especially if you have a terrace or balcony that can be landscaped to create your own green oasis in a big city.
Read more: Rainscaping landscaping technique
Bring Nature Home to Spice up Your Home Decor
was last modified:
May 12th, 2022
by
Recommended