Creative Ways to Use Pictures as Wall Art
Nothing creates a cozier feel in a room than a display of pictures and artworks. If colors have a way of influencing a person's mood inside a particular room, images are used to further enhance that sensation. Photos on walls create personality in the space. As part of a whole interior design style, these wall accents very much reflect the owner's sense of style.
Even someone who's not a professional photographer can pull off an amazing photo gallery in the comforts of your own home!
Here are a few ideas and techniques that will add a little inspiration to your sense of style:
Layered Photo Gallery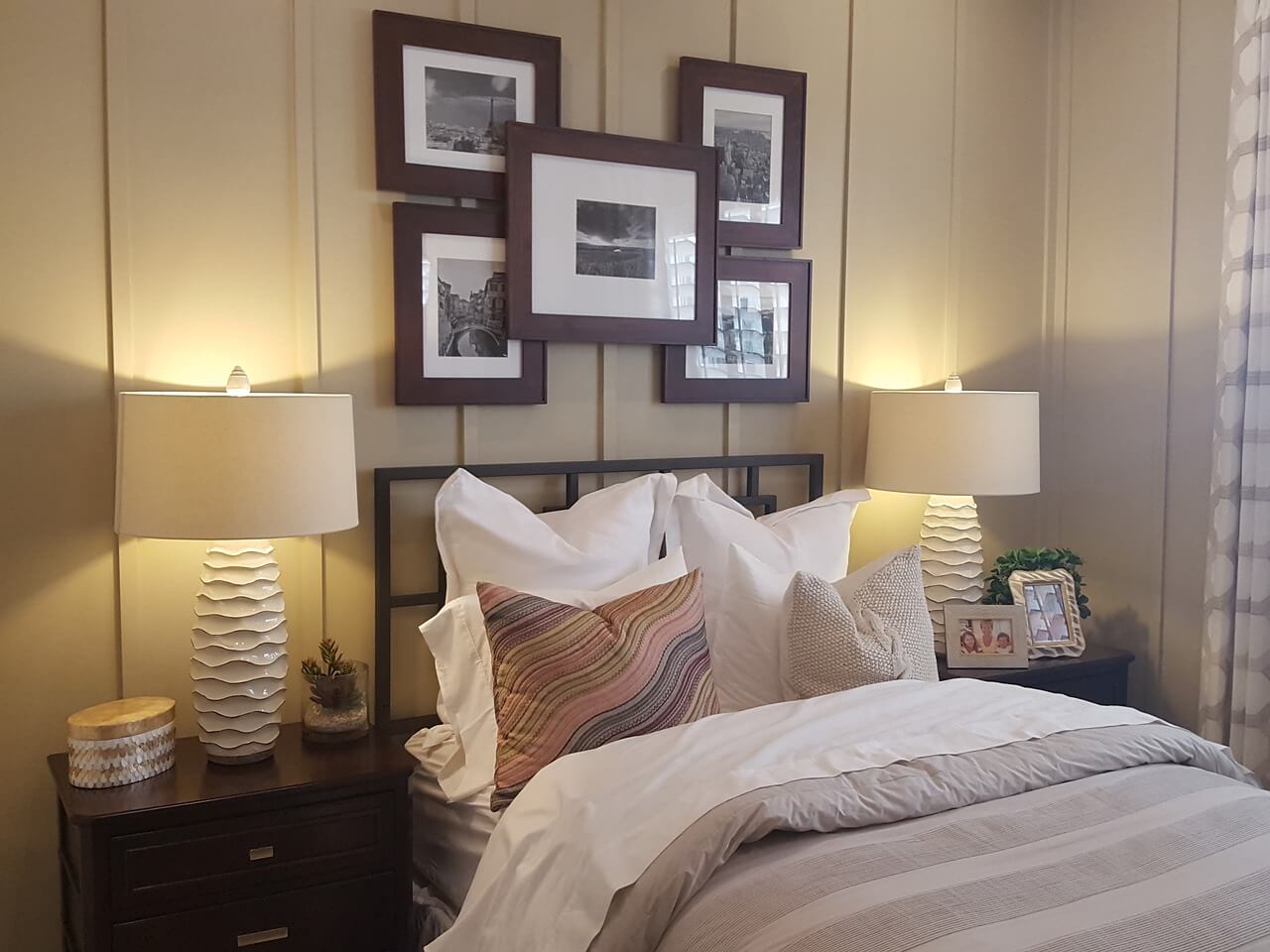 Guided by symmetry and balance, creating a striking layered photo gallery can be a hit or miss. A sort of "too much" or "too little" depending on one's taste. The classic three medium-sized picture panel, composing of either one or three different but visually coherent images that hang in the wall behind the sofa bed is always lovely if not too minimalistic.
On the other hand, a living room with an enormous amount of small to medium sized photos can either look posh sentimental or kitsch.
Extra Large Pictures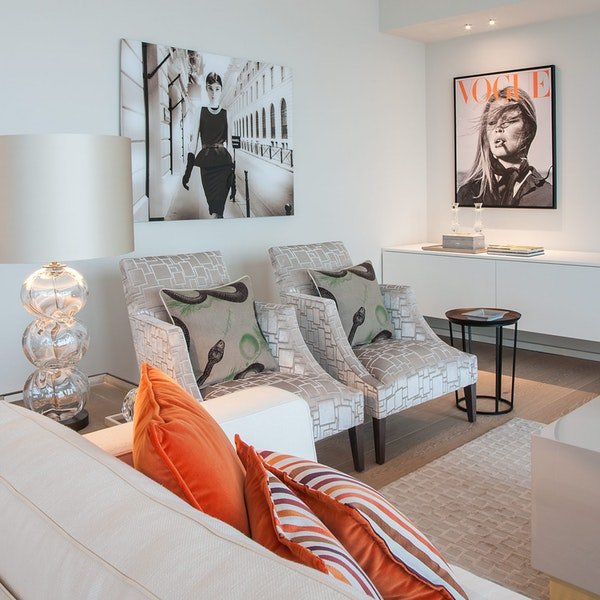 Whether it's a basic family portrait, or an outlandish vanity photo, a huge canvas wall art always manages to capture attention as you enter the room. It can be a standalone frame on the wall or it could be surrounded by smaller frames for further emphasis. It could also occupy the whole height of the wall depending on how much you want to highlight that photo.
Metal Print Photos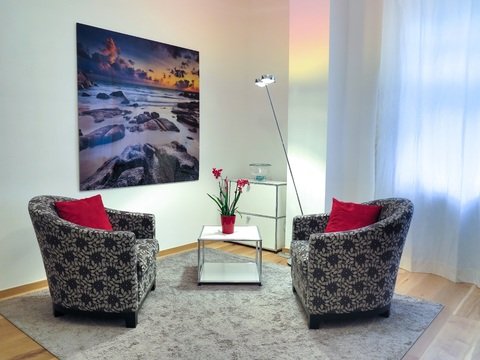 Nothing screams art gallery in the home than a large-scale metal print photo. Metal or aluminum is now currently being used by print businesses to showcase contemporary and eclectic images. Metal prints can be placed indoors and outdoors. It has an outer coating that not only enhances the colors of the photo but also protects it from fading and smudging due to heat and rain. This is a really cool way to put up your favorite photos up in your studio or gallery.
Use of Monograms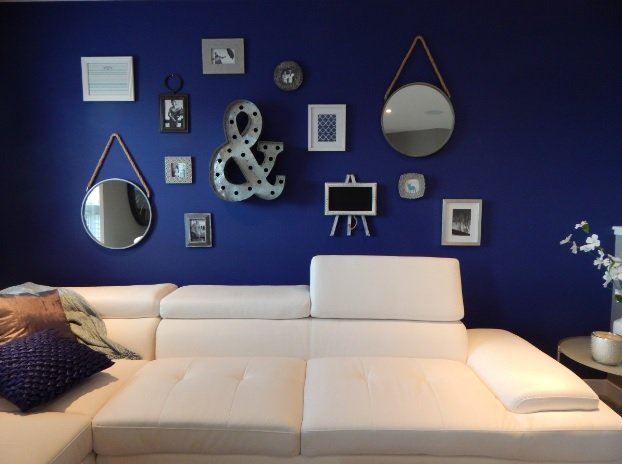 Pxhere
Add another touch of artsy fartsy on your photo display with Monograms. Of course, you have to put up a letter that's relevant to your family name or your personal brand, and not go crazy over the whole alphabet.
Aside from the variety of fonts and sizes you can get in hobby stores, the best part about a monogram accent is its customizability.
You can color it with whatever color or print that you fancy.

You can attach flowers or a string of lights on or around it.

You can also use decoupage to fill in the surface with monochromatic photos.
Monograms look good around other fancy frames on the wall. It can serve as either an accent or centerpiece in your gallery.
Monochromatic Pictures
Monochromatic pictures hung up in symmetrical and geometric fashion give off a touch of timeless nostalgia in the space. If you're into motion photography, and simply love capturing candid moments, this is the best way to showcase your images. These photos look best on walls that are colored grey or pale earthy tones.
Think of photos like those captured by Steven Meisel. They would look absolutely stunning not only on frames but on a blown out floor to ceiling image as a centerpiece to balance an eclectic space.
Bright Pictures
Brightly colored photos can easily captivate the eye. In a monochromatic type of interior, brightly colored wall photos create a sense of balance and visual excitement to the space by contrasting the dull, lifeless hues. In an eclectic space, these add continuity to the already existing color craze in the space.
You can either print your photos in high contrast or digitally overlay colors using numerous photos in order to make a pop-art style on the wall. There's also the option of using metal prints to achieve this. These go well with brightly colored images.
Read more: Tips for Choosing the Right Wall Art for Your Interior Space
Photo shelves
If you're not into showing emphasis on your photos or you're not the type to get all worked up about mounting frames on walls, putting photos up in shelves is a great idea. Photo shelves are a more reserved and minimalistic way of displaying photos.
This style works best for people who aren't too handy with mounting tools and have a tendency to constantly arrange and rearrange everything. Minus the effort, putting your photos in shelves together with other visually pleasing accents make for a lovely and more personal space.
Murals
Unleash your creativity by painting a mural on any space in your home to create the vibe you want for that particular area.
Paint landscapes in your living room.

Blow up images of your favorite cartoon characters in your baby's room.

Go mad with paint and mixed media on your working area or crafts room.

You can also stick on some wall decals to add some literature on your whimsical wall.
When going for a mural look, remember to paint the wall evenly white (called whitewashing) to evenly distribute the colors.
Remember, these tips aren't the only ones you can try…
Say you have a dining room painted orange for vibrancy and appetite, putting up pictures of food, family dining and baking decals on the walls can definitely add to the overall vibe of the area intended for dining as a family.
If you have a dark colored wall in your bedroom with white linens and a metallic side table, the room might feel gloomy. Place brightly colored images or paintings on the wall to give the room life.
There's a plethora of other styles and techniques in putting up pictures as wall art on the internet. All it takes is a little inspiration and creativity to expand your ideas on how you can help define the mood in any particular room.
Overwhelmed with the price tag of your home renovation project?
Kukun can help. We've got the perfect loan for you.
Creative Ways to Use Pictures as Wall Art
was last modified:
May 12th, 2022
by
Recommended