Unlike their carpet or wooden counterparts, concrete floors require far less maintenance on a regular basis. Albeit, they are not entirely maintenance-free and do require your attention in order to remain in perfect condition. Maintaining the health and appearance of your concrete floor is not only the best way to ensure traffic safety, but it also preserves the aesthetic appeal of the surface.
No matter if you have a concrete floor at home or in your work environment, it can suffer some wear and tear over time. Here is a comprehensive maintenance guide that will help you prolong the lifespan of your concrete floor and fix any damage that might have occurred.
General maintenance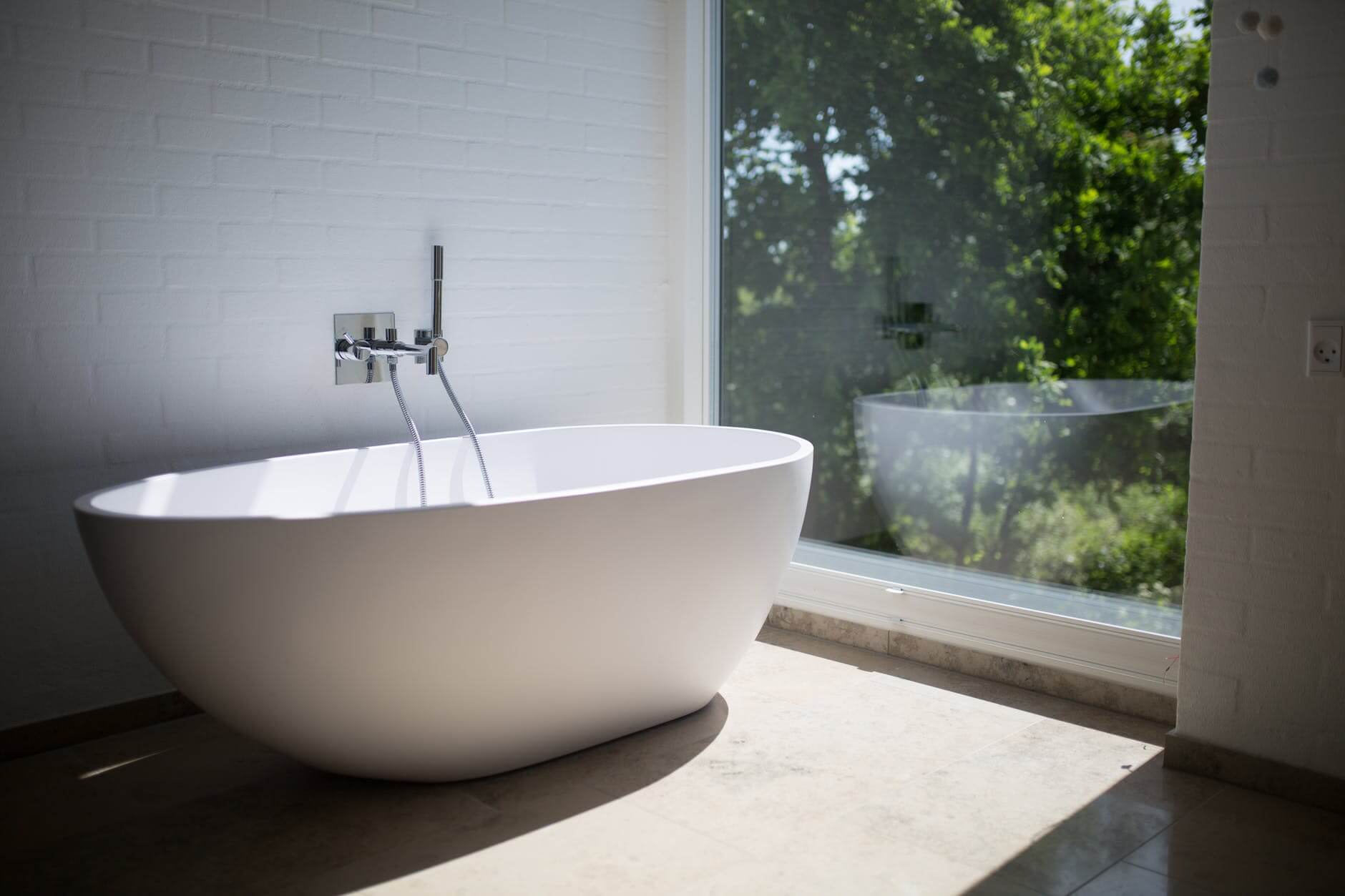 First things first, let's go over some general tips for concrete floor upkeep. Unless you have a polished floor, you want to protect the surface with a durable floor sealer that will keep the dirt and dust from settling into any crevices, elevate its appearance, and protect it from damage.
Secondly, you want to introduce another line of defense on top of your sealer by adding a layer of concrete floor wax that will help protect the sealer. It's also very easy to reapply should you notice any wear and tear.

Thinking about replacement flooring? Find the best cost for your installation.
Lastly, you want to follow the manufacturer's maintenance instructions at all times in order to preserve the aesthetics of the floor surface. Be sure to only use the cleaning products recommended by the manufacturer.
Light traffic concrete floor upkeep
In areas where foot traffic is light to moderate, you will still need to adhere to regular maintenance in order to preserve the aesthetic appeal of the surface and avoid costly repairs in the future.
The number one most important element is applying commercial-grade concrete floor wax that will help preserve the stain underneath.
Because the stain can suffer heavy damage due to constant traffic, no matter how light, it's also important to reapply the floor wax once every month, especially in moderate traffic environments.
Once you notice the wax starting to break, simply patch up the surface with another coat.
Read more: Exposed Aggregate Concrete and its Benefits for Your House
Heavy traffic and use floor upkeep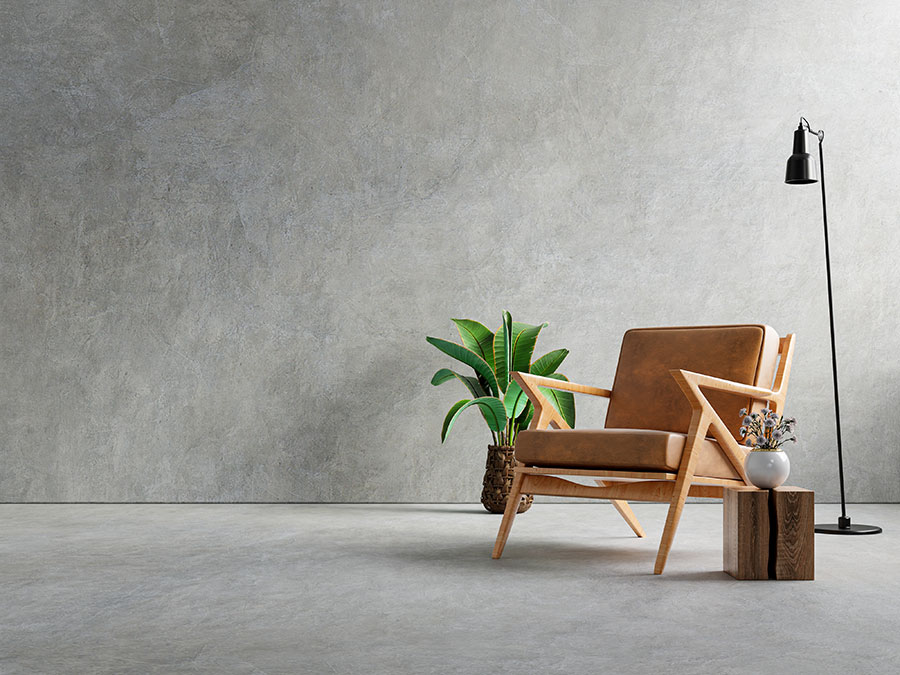 When it comes to heavy traffic and heavy use concrete upkeep, diligence is of the utmost importance. Heavy traffic floors suffer under the immense daily pressure of constant walking, running, turning, and inevitable scraping.
Not only should you turn to to regular cleaning to keep the dirt and grime away, but you should also use one of those durable concrete sealers to provide you floor the protection it needs to withstand the constant stress.
Remember, it's an ongoing process, so be sure to stick to a regular maintenance schedule if you're dealing with a heavy traffic environment.

Plan your floor replacement just right with our estimator tool.
Fixing floor irregularities
Even with all of these preventive measures in place, you floors are still bound to experience some form of wear and tear as the years go by. Luckily, these are usually minor problems that can be dealt with quickly and easily with the right patching materials.
However, if the problem is larger and is spreading through the rest of the floor, then you'll probably need to resurface the floor with an overlay. Alternatively, you can make these cracks a part of your floor design through staining and cutting.
Read more: Considering Polished Concrete Floor? Here's What You Must Know
Fixing discolorations
The great thing about concrete is that the paint, if applied properly, penetrates deep into the material, creating beautiful hues that cannot be scraped off or damaged by external means. But that doesn't mean that certain materials can't produce unwanted discolorations in the concrete, such as acid stains, especially if the concrete is not protected with a sealer or wax.
Fortunately, you can fix the discoloration either by changing the color entirely with a new coat of stain or dye, or by laying a coat of tinted sealer instead. However, regular maintenance should prevent these problems if you have followed the aforementioned pre-emptive measures.
Decorative concrete floors are becoming increasingly popular in households and commercial areas across the globe as a beautiful, durable, and long-lasting flooring solution. By adhering to this maintenance guide, you will have no problem preserving the beauty and quality of your concrete floors.
Read more: Winter is coming – is your concrete patio ready?
Decorative Concrete Floors: A Comprehensive Maintenance Guide
was last modified:
August 29th, 2022
by
Recommended