What You Need to Know About Wall Texture Paints
Textured walls are a great way to add interest to your interior decorating. New paint is always fun and transforming, but adding texture to your walls adds a unique interest, depth, and style to the entire room.
To get a textured look, you can texture the surface before painting, or paint first and add texture with different tools. But a less time-consuming way to add texture is to add texture directly to the paint before you even apply it to your walls.
Before you jump into texture paints, learn what you need to know here.
Why Use Textured Paint?
In addition to the unique, stylized look you can get from textured paint, it can also pull double duty by camouflaging imperfections. In some cases, paint just won't cover up flaws in your walls; in fact, it may highlight them. Instead of pulling down your drywall and starting over, enter texture. Pitted and worn surfaces that are too damaged to smooth with a sander can be covered up with texture.
Plus, texture can create lovely faux finishes, like textured marble, that cost a fraction of the surfaces they are imitating.
Textured walls often blend well with your outdoor views, and they work especially well with more organic colors like green, brown, gray, and golds.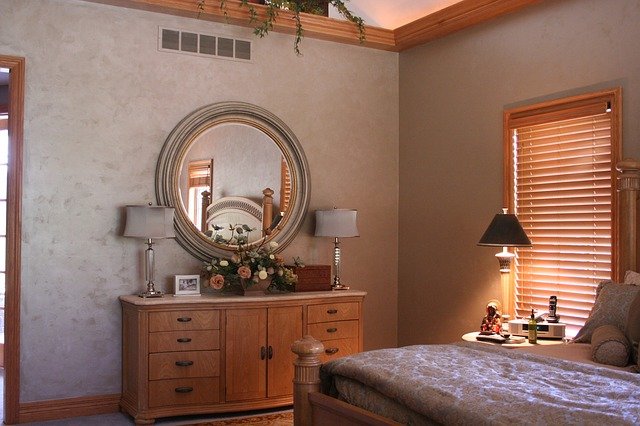 Pixabay
What Are the Cons of Texture Paint?
Nothing in this life is perfect, and before you jump into texture paint for its benefits, be sure you weigh the cons of your project.
While texture paint is great at covering up mistakes on your wall, it's difficult to patch up later damage that may be made. If the paint becomes chipped or cracked, you can't do a quick patch and re-paint. Most likely, you'll have to fix the whole section. Because of the upkeep, it's best to put texture paint in a less-trafficked area.
Textured paints don't always come in the wide range of colors as other paints, so your color options may be limited. But if you really love a textured paint and want a different color, work with the paint store to use a paint additive.
If one section dries too soon, you'll end up with rigid lines at the intersection, so painting a wall or room with texture paint really isn't a multi-day project; it's a one-day job. You need to be ready to work quickly.
Read more: How Much Does It Cost to Build a Wall?
What Types of Texture Paints Are Available?
You have different options when it comes to choosing texture paint. Premixed paint comes in textures like stone, suede, and sand, and is easy to use. You just need a standard paint roller, and the paint does the texture work for you. You can use an additive, which comes premeasured and is added to a gallon of paint. You can also purchase silica sand and add it to your paint for the effect you're going for. Typically the ratio is one part sand for ever 10 parts paint.
You could also apply a texture directly to a wall as a roll-on texture. Once it's dry, you paint over it. This is often a good choice if you're going for a rustic or casual look.
For an elegant look, go Venetian with Behr's Venetian plaster. This gives a textured look that enhances both the light and dark tones of the same color.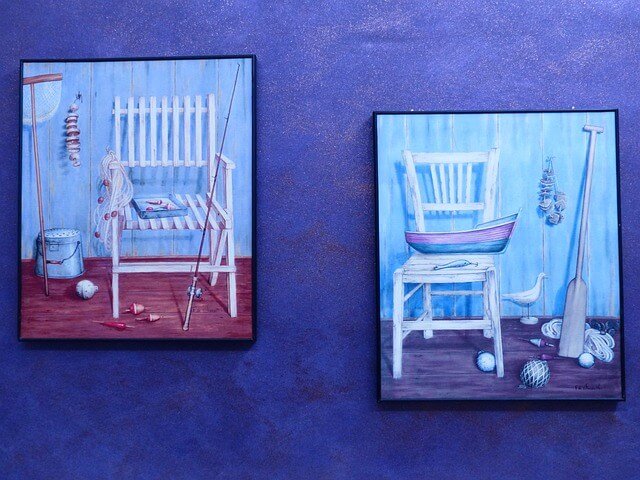 Pixabay
You can give the impression of marble or stone with Artisan Impressions by Sherwin-Williams. Depending on your color choices and placement, the texture paint can create a casual or elegant look. When the light changes on the wall, you'll see the shades and hues seem to change, and that gives your room a unique touch.
Metallic paints are a nice way to give your room a shimmer and sparkle. Safe and easy to use, you begin with a base coat, followed by the metal paint being applied from floor to ceiling.
You can also use metallic plaster, which has a blend of glass spheres and mica particles added to it. You'll need to first apply a base coat with a trowel. The texture coat goes on with a sponge mini-roller, and then you follow up with a skim coat metallic plaster. This can create a dramatic effect if you choose contrasting colors in the texture and skim coats.
If you choose to add the beautiful and unique look of texture paint to the interior of your home, be sure you always choose high-quality paint. Higher quality holds the texture better over time, and will keep your walls looking beautiful.
Read more: Low-voc and eco-friendly paint: What you should know
What You Need to Know About Wall Texture Paints
was last modified:
May 17th, 2022
by
Recommended