Pros and Cons of a Realtor When Buying or Selling a Home
One of your first decisions in the home buying or selling process is whether or not to hire a realtor. With the many minute details that go into a real estate transaction, you may not have the confidence that you can navigate through without professional assistance.
Maybe you are trying to decide whether to buy a home or build a home. You may not understand the difference in financing for a resale purchase versus building a new home. Maybe you aren't clear on the differences in insurance.
Are you in need of homeowners' insurance for a resale home or do you need home insurance when building a new house? A knowledgeable, licensed realtor can answer these questions and more as well as put you in contact with other service professionals to help you with financing, insurance, and inspections.
But a realtor's knowledge isn't free. So you must decide if paying a commission is worth it. Here are the pros and cons of using a realtor to help you decide.
Cons of Hiring a Realtor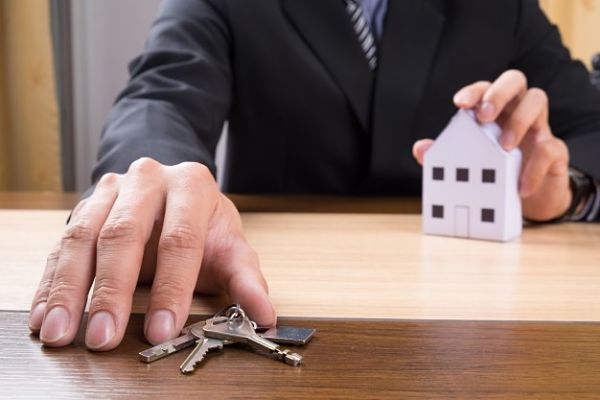 Business photo created by snowing – www.freepik.com
Deciding to buy or sell a home is the largest financial investment that many will make in their lifetime. As such, it should not be taken lightly.
When you hire a realtor, you are putting your trust in their professional ability to negotiate the best deal possible for you and your checkbook.
Yet many clients don't vet their agent before hiring them. So you are putting your trust in a total stranger which is definitely not smart. Do your homework before you hire a realtor.
Read more: Remodeling Projects that Hurt Your ROI
1. Realtors Take a Commission
Some may not realize this but a realtor's commission is generally paid by the seller. When a seller lists their home on the MLS with a realtor, they have already agreed to pay the buyer's agent a commission. Hiring a buyer's agent is essentially a free service to potential home buyers.
But paying commission as the home seller isn't cheap. Realtors are generally paid a percentage of the sale price. The percentage is an agreement between the seller and the realtor and is made prior to putting the home on the market.
An Overview: How Much Does It Cost to Sell a House?
2. Sometimes You are Just a Number
If you hire a seasoned realtor who is well-known in the community and has a good business reputation, you may be just one of many clients. You may want a lot of time and attention from your realtor that you don't get.
Many realtors who have built big businesses likely don't do the work themselves. They may have a team of realtors and administrative assistants who you will actually be in contact with. Agents with teams generally hire buyer's agents to work strictly with home buyers while they handle listing homes for sellers.
Even if they are your seller's agent, the realtor you hired will likely only see you twice — once to list your home and then at the closing table. Everything else in between is typically delegated out.
So having the most well-known reputable realtor with the biggest team represent you may take the personal out of service. Maybe it pays to hire a less popular realtor.
How to Prepare Your Home to Sell for Top Dollar? Take a look at our guide!
3. Some Realtors May Not Make Time for You
A great realtor will work on your terms and on your timeline. Unfortunately, when you use a realtor, you are at their mercy for all aspects of the real estate transaction. "Hurry up and wait" may end up being the theme of your experience.
You may want to go view a home after work, but you end up on a conveyor belt with 5 other clients who are jockeying for your realtor's time to see homes. And by the time you are able to go see the house you want to see, it may no longer be available.
You need to find a realtor who works on your time and around your schedule. Find a realtor who is eager — like the starving artist. They will definitely be attentive and excited to help you.
Check these Condo Trends that buyers are looking for right now
Pros of Using a Realtor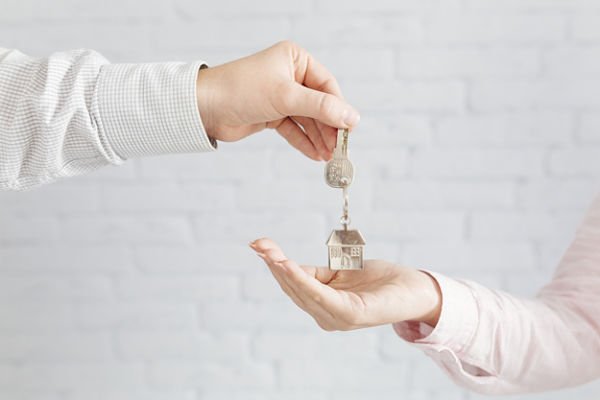 Business photo created by freepik – www.freepik.com
Listen up! Real estate isn't for the faint of heart. You may think you have the ability and power to buy or sell without a realtor, but do you have the legal knowledge?
1. A Realtor's Knowledge is Power
First time home buyers should always hire a realtor. The process is lengthy and sometimes crazy. If you aren't familiar with navigating through making offers, obtaining financing, and ordering inspections, then short of having a home buyer's guide to help you through, using a realtor is the smartest choice.
There are many laws and regulations that govern real estate transactions. Realtors have had the classes and have passed the state and federal exams in order to get their license. They possess the knowledge you need.
When you are working with a realtor, everything will be done according to legal requirements. There won't be any legal loose ends to tie up. Their license is dependent on you having a smooth and legal transaction.
The legal documentation needed to buy or sell a home is incredibly detailed and specific to each transaction. There is no "one-size-fits-all" contract for real estate. Realtors have all of the documents at their fingertips and are ready to walk you through completing them appropriately.
Read more: House Selling Process, What Homeowners Should Do
Let's just put this out there: If you have any doubt, hire a realtor.
2. Realtors are Master Negotiators
Many people shy away from confrontation. Real estate transactions require effective negotiation skills because you are negotiating the terms of the largest financial investment that you will likely make in your lifetime. So tensions get high and arguments sometimes occur.
It's not personal; it's just business.
Realtors are master negotiators; it's what they do for a living. There are no personal feelings involved, except the desire to get their client the very best deal possible.
Representing a seller means negotiating for the highest price possible, whereas representing a buyer means negotiating the lowest price possible.
There is more to negotiate in a contract besides the sale price. There are closing costs, closing dates, inspections, and home repairs. Nothing is set in stone until the deed is recorded, so you need an experienced professional to negotiate for your best interest all the way to the courthouse.
Buying or Selling a Home: Avoid the Most Common Maintenance Pitfalls
3. Realtors are Marketing Geniuses
Realtors are experts in current market trends in your area. They can give you an in-the-moment market analysis so that your home is priced strategically and appropriately.
A skilled realtor will be able to tell you the average home price in your area, the number of homes listed in your area, and which recent sales will be used as comparables for your home.
Realtors pay for all of the marketing it takes to get your home sold. No, you don't have to pay to market your home! This is why your realtor is invested in your home selling.
Realtors know where to find buyers and that is where they will market your home. Over 95 percent of buyers find their new home on the internet. Realtors have access to Multiple Listings Services (MLS) in your area, and they also promote your home on other prominent websites where buyers are looking.
If you choose to sell your own home, you are missing out on knowing all the places where your buyers are.
Read more: How to choose a realtor
4. Realtors Can Help You Navigate the Market
Navigating the real estate market can be tricky. Some people decide to buy or sell without a realtor because they have a preconceived notion that realtors are like greedy vultures. People don't understand the value that realtors offer.
Before you make your decision, vet your top three realtor choices or recommendations. Ask questions and discuss expectations. You will likely find that working with a realtor is the way to go.
Read more: 5 Financing Tips for First Time Home Buyers
Pros and Cons of a Realtor When Buying or Selling a Home
was last modified:
October 3rd, 2022
by
Recommended