If you're suffering from constant backaches or sciatica and have to endure hours on the chair in your workplace or home office, it can be quite an ordeal. Well, you needn't suffer anymore. All you have to do is buy the best living room chair for back pain on the market.
But do you know which is the best living room chair for back pain? That's why we are here. We've curated a list of chairs, lounge chairs, and recliners that will provide you with long-term, maximum comfort.
The fact is, persistent back pain doesn't just make you feel miserable, it impedes your productivity, tires you out, and messes with your happiness. With the best living room chair for back pain, you can improve your overall health and comfort level.
A good ergonomic or orthopedic living room chair will offer you lumbar support – conforming to the natural alignment of your spine and keeping your posture straight. These types of chairs help relieve your existing backaches and prevent back pain in the future.
And that is such a blessing. Everyone craves the feeling of coming home after a long day at work and enjoying the comfort of a good living room chair. While some chairs are soft and wide to give you good lumbar support, others are built with vibrating mechanisms that gently massage your back muscles.
If you're suffering from sciatica, back pain, neck pain, or any other spine-related condition that causes discomfort when sitting or standing for long periods of time, then some of these best living room chairs for back pain and sciatica will help you bounce back to good health.
ANJ Recliner Chair R6488
This recliner chair looks as though it was made to fit your living room decor. The recliner chair is heavily padded to offer 100% comfort and a great look. What's more, it can recline up to 145 degrees.
The chair – made with high-quality fabric – gives good support to your lumbar as well as feet. With sturdy feet, it can support body weights up to 300lbs. It's indeed one of the most comfortable chairs to help you relax. Its backrest adjusts itself to accommodate your body movements. And the best part is that chair maintenance is also easy. All you have to do is wipe off the dirt regularly with a clean cloth.
Pros
Great looking living room furniture
Can recline up to 145˚
Relaxing for the feet and body
Soft and padded armrest and seat for extra comfort
Easy to clean
Cons
Does not rock or swivel
Limited color options
CANMOV Power Recliner
If you have a senior family member at home who suffers from back pain, this ergonomic living room recliner will be perfect for them. It's built with the elderly in mind. Having said that, it's safe for the young and the old alike. It's designed with a heavy-duty mechanism whereby it can recline to an almost-erect position. The comfortably soft chair comes with a thick pillow and anti-skid upholstery.
What's more, the chair has a convenient side pocket that can hold books, remote controls, and phones. So, once you're seated in the chair, you don't have to move around the room much.
It nicely supports the lumbar and spine – reducing discomfort and back pains. However, if you're suffering from an existing back ailment, it's always a good idea to use the chair after a specialist's prescription.
Pros
Comfortable and elderly-friendly
Padded armrest, backrest, and seat
Antiskid upholstery
Has a remote control for easy maneuvering
Can recline or tilt to an almost upright position
Durable chair with a side pocket
Easy to install
Comes with a warranty
Cons
Domesis Cortez Recliner Chair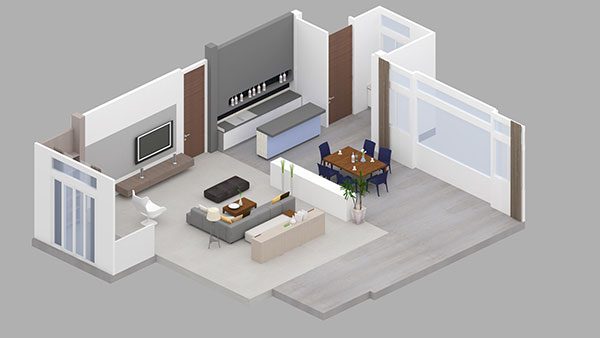 If you're looking for a comfortable recliner specially designed for pain relief, the Domesis Cortez reclines back easily and is propped on four angled legs. You can place the stylish chair anywhere in your living room. It's made with quality linen upholstery fabric and good padding. Moreover, it's adorned with antique, bronze accents that add a classy touch to the chair.
Pros
Made using good quality upholstery and hardwood
Metallic accents and a formal look for sophistication
Durable, comfortable, and easy to assemble
Good weight capacity
Cons
Comparatively smaller recliner
Thin and firm seat cushion
Mac Motion Pub Leisure Chair
This sitting chair is quite an interesting living room addition as it's made of good quality fabric, a sturdy hardwood frame, thick tubular steel support, strategically placed layers of memory foam, and a thickly padded soft seat as well as a backrest. And, it's available in bright colors.
The best feature of this chair is its 360-degree swivel capability. So, what you get are comfort and convenience in one piece of furniture. This modern-looking chair can support your weight and help reduce back pain by increasing circulation to different parts of your body.
Pros
Swivels 360 degrees
Padded with a thick and comfortable seat as well as back support
Available in beautiful colors
High-quality fabric covering
Cons
Heavy chair
Small chair, not suitable for tall people
Human Touch Novo Massage Chair
Now here's a beautifully designed massage chair that's loaded with features and recommended by many. If you have the space and the money for this amazing chair, you should buy it at the earliest. Keep in mind that it may not look like a typical lounge chair. However, despite its modern design, it blends seamlessly with your living room or family room décor.
Most importantly, it's great for relieving lower back pain and offers a combination of full-body massage techniques, warm air lumbar support, and a long warranty.
It's designed to follow the natural curve of your spine. It even wraps itself under the seat so the quad rollers gently massage your glutes and the back of your thighs.
It's the perfect way to unwind after a long day as the chair helps to rejuvenate your entire body from head to toe. Well, it even plays music for you!
Pros
Luxurious massage chair
Offers great support and lumbar heat massage
Comes with more than 30 automatic preset programs and Bluetooth speakers
Relaxing after a hard day's work
Cons
High price tag
The modern chair design may not appeal to everyone
There are no heating elements for the calves
Mid-Century Retro Modern Upholstered Back Chair
If you're looking for a timeless chair design, this simple yet effective sling chair effortlessly blends into any part of your home. The walnut wood lounging chair is durable, thickly cushioned, and comfortable.
The chair cushions are made from a thick fabric that's easy to clean and even remove or replace. Once you assemble the chair, it can withstand a weight of 330lbs easily.
Pros
Sturdy frame, thick cushions, and timeless looks
Durable, made using walnut wood
Fits into any type of contemporary décor setting
Cons
Comes with a few confusing assembling instructions
Armrests are not padded
Esright Electric Power Lift Recliner
Here's a modern chair design that can recline or power tilt to become almost horizontal – reducing the load on your spine. This thickly padded, sturdy recliner offers lumbar heating and vibrating massage functions. What's more, it's remote-controlled and has USB ports for charging your electrical gadgets. And the PU leather gives it a cool look.
Pros
Comes with an electric power lift
Already assembled chair
Convenient cup holders, side pockets, and USB ports for charging low-power gadgets
Comfortable padding and anti-pilling as well as anti-felting material
Ideal for lumbar heating and vibrating massages
Remote controlled
Cons
A bit noisy at the time of tilting
Tuoze Home Theater Ergonomic Recliner
This is indeed one of the best living room chairs for back pain because of its ergonomic design. Its footrest can extend when required and its backrest can recline up to 145 degrees.
The durable chair will definitely help relieve any kind of back strain and promote proper posture. Besides, it looks aesthetically pleasing with its high-quality upholstery fabric and its metal as well as wooden frames. The contemporary-styled lounge chair will definitely bring a touch of elegant charm to your home decor.
Pros
Reclining backrest and movable footrest that offer maximum comfort
Curved, comfortable armrests
Padded ergonomic sofa
Durable, with a metal and wood frame
Budget-friendly pricing
Cons
Choosing the best living room chair for back pain
Before you buy the best living room chair for back pain, it's important to find one that's functional, comfortable, and stylish. Keep in mind that the average cost for a durable, comfortable recliner made with quality materials is between $800 and $2,000. Of course, higher-end features will increase the chair cost significantly.
Here are some of the features you should be looking for in a chair or recliner:
Stylish looks and ergonomic design
Comfortable seating, footrest, and a neck pad
Firm lumbar support and strategically placed grooves for overall pain management
Massage and heat feature for the lower back region
Thick padding in the backrest
Flexible features to accommodate different people
Adjustable, easy-to-recline chair
Good quality, durable, and long-lasting upholstery material
A suitable budget
Last thoughts
Many people in the world are back pain sufferers (with upper and lower back pain) or have sciatica. You could blame it on a bad posture or long hours of standing or sitting that can put undue stress on the spine and back muscles. And this eventually causes fatigue and overall health deterioration.
Whatever the reason, it's crucial to buy a chair that helps alleviate some of these problems for good.
We hope these living room chairs will help you relax, combat back pain, and give you maximum comfort.
The best living room chair for back pain and sciatica
was last modified:
October 25th, 2022
by
Recommended