Kitchen undoubtedly is the most important part of any house. It's the place that pampers the whole family; it's the place where family members start their day on a positive note and end it on a satisfactory observation. The kitchen is the room where people share their quiet afternoon cuppas with friends and loved ones and laugh over celebratory glasses of champagne. In more crisp words, it's where the engine of a household is!
For this very same reason, kitchen needs to be designed and transformed very thoughtfully so that it encourages healthy eating and improved lifestyle. Unsurprisingly, kitchen design is one of the biggest considerations of most of the families today.
So what's your idea of a perfect kitchen makeover? If your kitchen is undecorated, cluttered, and poorly lit, chances are your health and wellness would get affected as well. The opposite is also true – a well-designed and well-maintained kitchen is good for the overall health of your family members.
Here are some thoughtful kitchen makeover ideas for the sake of your better health:
1. Choose the right color
When it comes to makeover, color is the first element that is looked at. There is much to consider if you have to choose the perfect color scheme for your kitchen. Dark and dull colors such blues, purples, greens and so on can never be ideal for kitchens. Bright colors, on the other hand, make your kitchen look fresh and alive. A good color palette fills your kitchen with positivity and happiness. Humans are biologically hardwired to react to colors. When your eyes register a color, a great deal happens in the brain, which causes your mood to change. So in order to upgrade your kitchen, you must use your creativity to mix and match colors pretty well.
2. Stock up essentials
For a healthy kitchen, keep it stocked with all the essential ingredients that your family needs, such as nuts, seeds, wholegrain rice and flours, dried fruits, bean pastes, pestos etc. In case you run out of fresh foods, you can still be able to prepare certain healthy meals with dry and tinned goods. The items that you should keep all the time are beans, whole wheat pasta, coconut milk, curry pastes, wholegrain rice, and flours. Keep your fridge in order by grouping ingredients separately in sections. It's a nice way to keep track of what you have. Use one shelf for each food group: dairy, meats, vegetables, and fruits.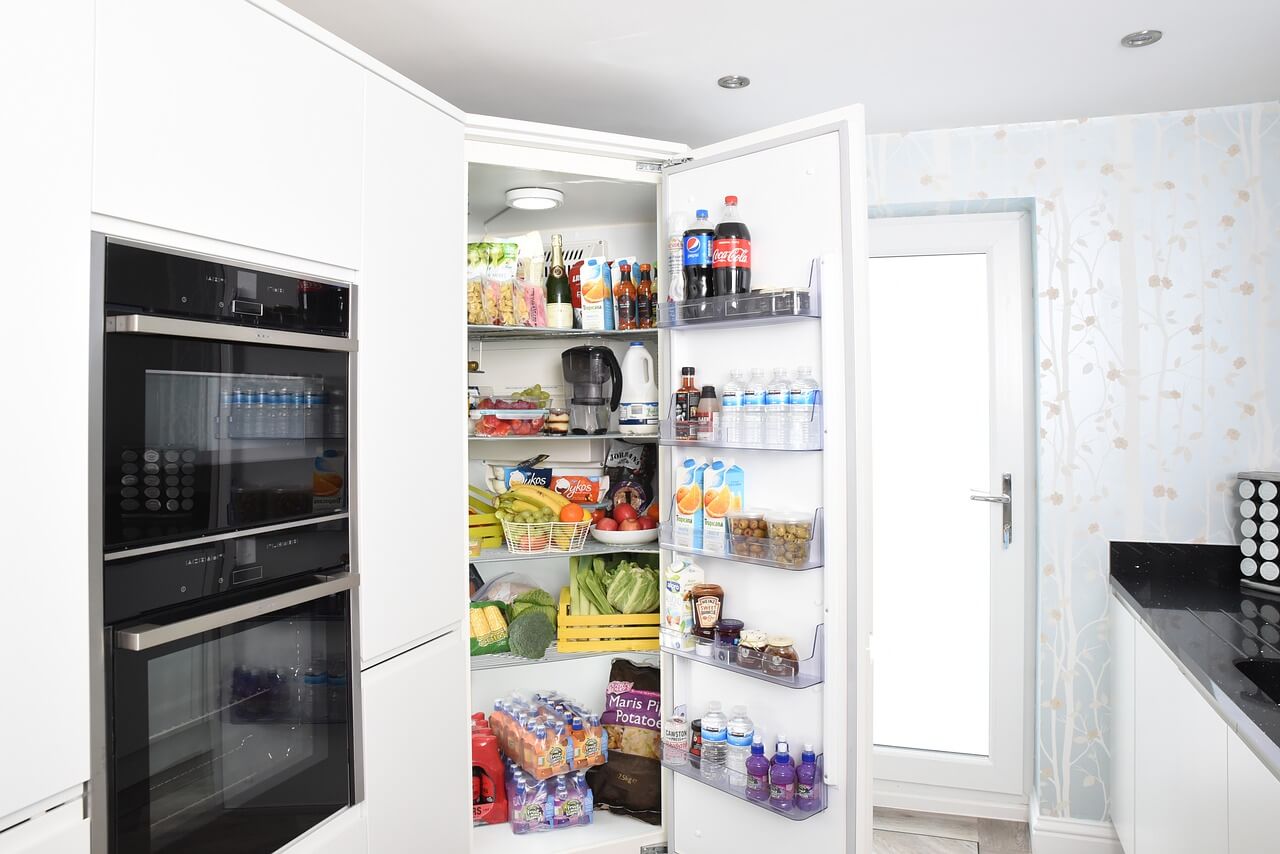 3. Keep it fresh whenever possible
You must understand the importance of fresh food items. Cooking with fresh ingredients allows the food to retain a lot more nutrients as compared to processed. In certain scenarios, processed food can come in contact with pesticides or other artificial substances. Fresh food and vegetables are great sources of essential vitamins and minerals that are vital to your health. It is better to keep fresh fruits around so you don't fall into unhealthy snacking. Instead of filling the bowls with sweets and wafers, put oranges, apples, pears, berries, bananas, etc.
4. Install better kitchen appliances
You should invest in kitchen appliances that make cooking more convenient. The appliances that you use can significantly determine the kinds of meals you cook. Let your kitchen have the tools that make your meals feel joyful as well as convenient. As a matter of fact, the easier to cook, the more often you are likely to make healthy foods. For that, you need to have designated appliances in the kitchen with which you can prepare your food. The following few appliances could be helpful for you:
Cooktop or Range:

While designing your kitchen, you can use a separate cooktop. Also, free-standing ranges are often more economical and easier to install. Whether you opt for a range or a cooktop, you'll need to start by choosing the fuel source. Ranges are available in gas, electric, or dual-fuel configurations.

Wall-mounted ovens:

These ovens come in different sizes and are available in either a single or double-oven configurations. A wall oven with good convection allows you to cook multiple items at the same time.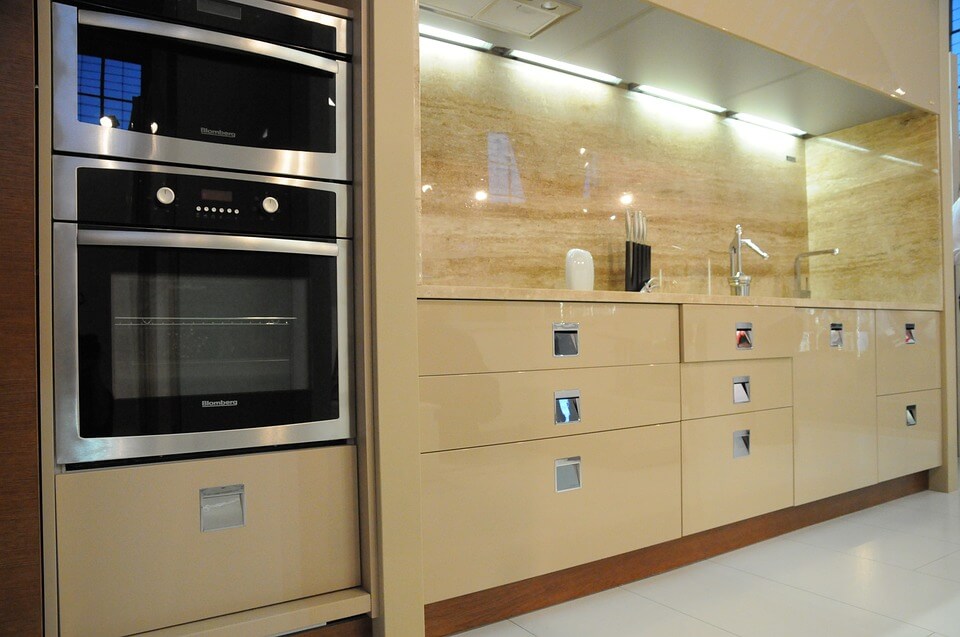 Refrigerators:

While choosing a refrigerator, you need to look for three features – freestanding, built-in units, and integrated columns. All three options are available in a variety of sizes and capacities.

Dishwashers:

Integrated dishwashers matched to your cabinetry using custom panels are a growing design trend.

Cabinets:

Cabinets are the most crucial hardware that is worthwhile to upgrade, thereby subtly enhancing the look and feel of the entire kitchen space.
Read more: Effective corner kitchen cabinet ideas
5. Personalize it for convenience
Personalizing the kitchen items gives them a great visual appeal. It also makes various food ingredients accessible while reusing the glass jars. Along with your kids, you can make a project of creatively labeling them. A complete makeover will give your kitchen shelves refreshing look with attractive spice jar labels and stickers. Decorating your kitchen items with special messages will also give you convenience. De-clutter and organize your kitchen so that your guests would appreciate your thoughtfulness.
6. Add comfortable seating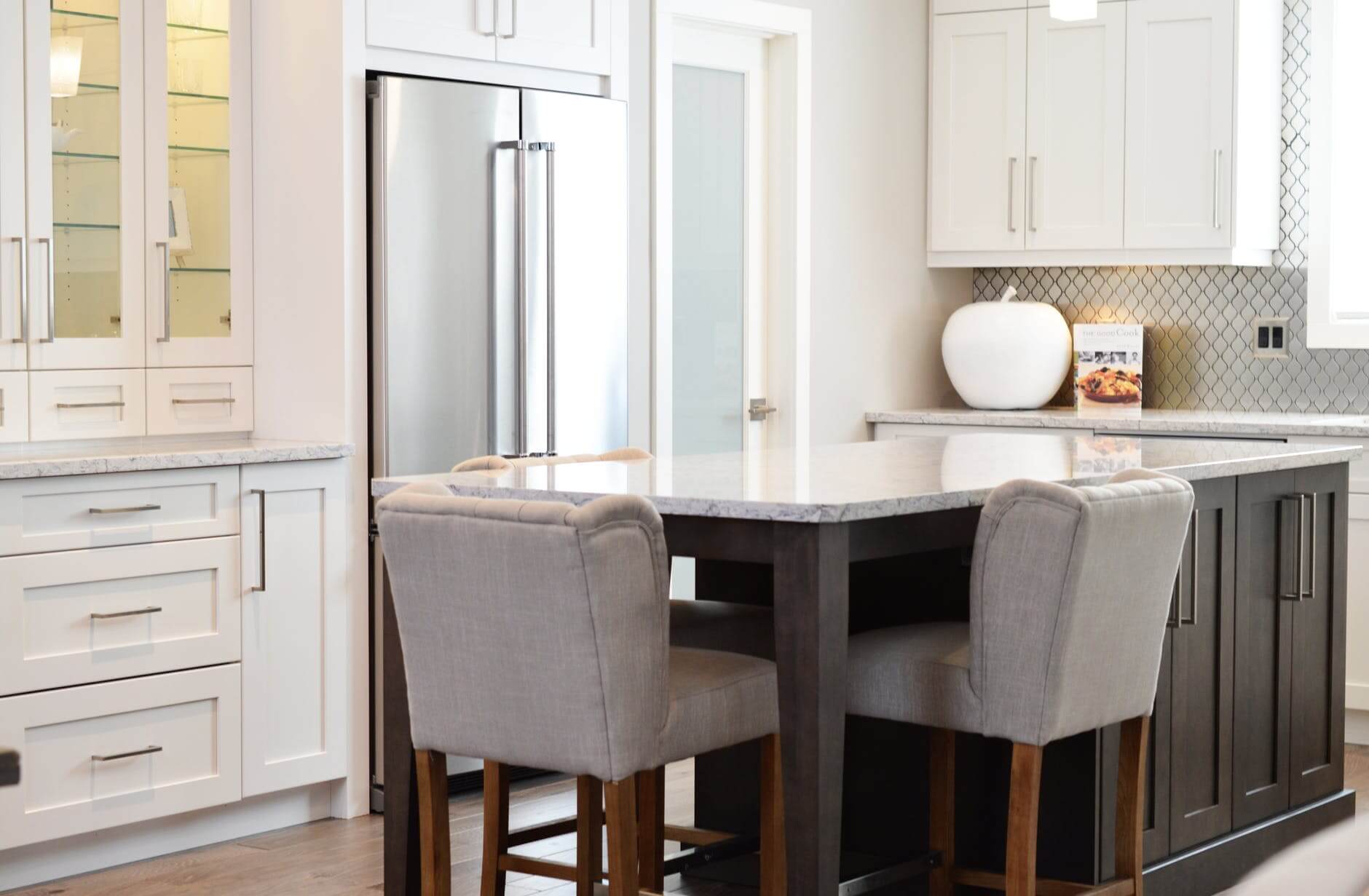 Your kitchen needs to be comfortable for all of your family and friends so they can gather and spend quality time with each other. A comfortable seating is very crucial to create sufficient space for everyone to interact. For example, you can put high chairs around the island so it can be used as a table, or you can add a round breakfast table with cushioned chairs.
7. Better illumination is a must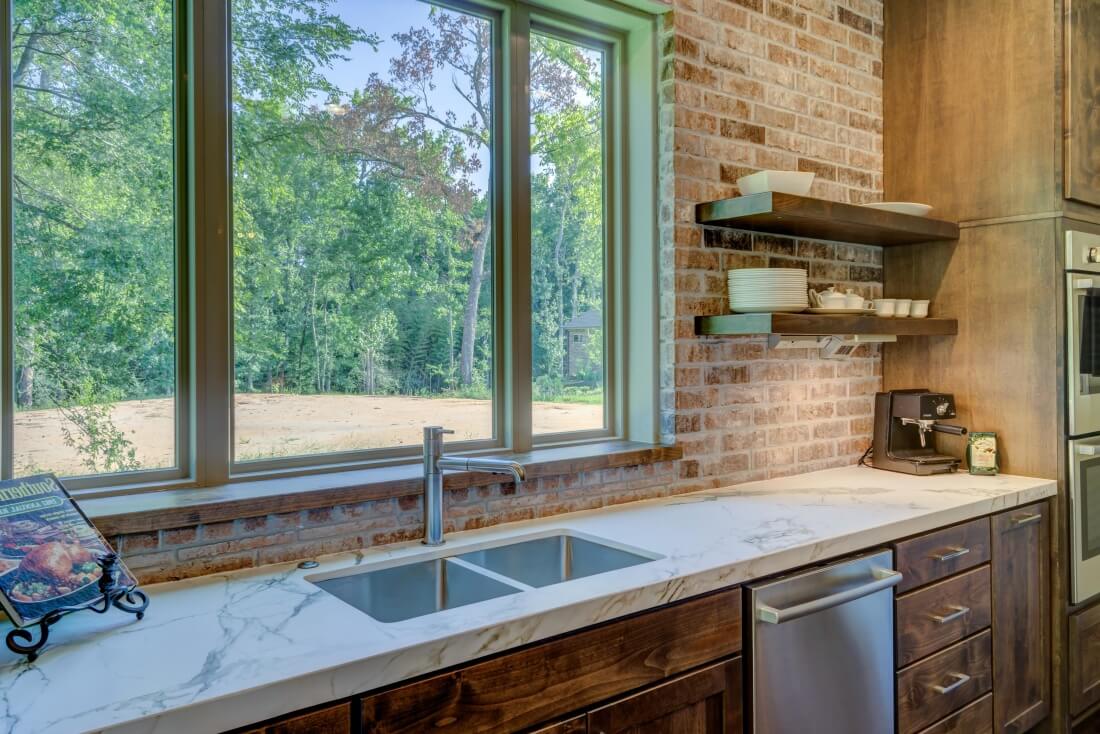 Lighting is an important factor in giving your kitchen a refurbished look. The two types of lighting are: natural and artificial. For enhancing natural lighting, you can enlarge the window area in your kitchen. Having a window over the sink or the preparation area will allow natural light to flood in. Artificial lighting is equally crucial. Having good artificial lighting will create a space that is safe and that welcomes you.
Read more: Sustainable kitchen floor ideas
How a Thoughtful Kitchen Makeover Is the Key to Good Health
was last modified:
March 30th, 2022
by
Recommended