How to Use Mosaic as a Focal Point in Your Home?
Mosaics are forever. It is an ancient form of art that persists to this day, although with new materials and somewhat different aesthetics. Nevertheless, the idea of making a piece of art, an image or a pattern by assembling small pieces of different materials remains the same. Even though (unjustly) not as popular as some other trends in interior design, the art of mosaic transcends time and space and is a part of décor in many residential and commercial spaces across the world. Regardless of location, mosaic stands as a captivating focal point that attracts the eye more than anything else.
Kitchen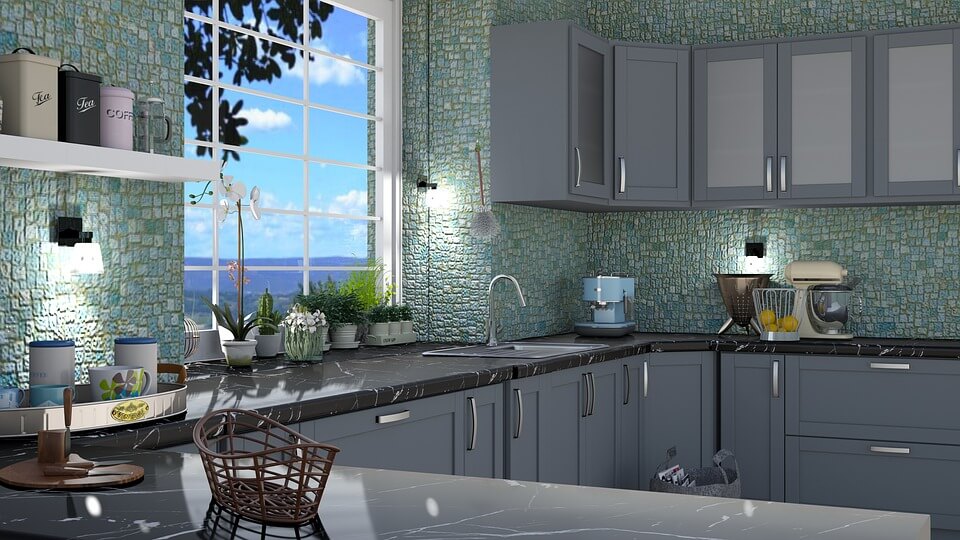 In many homes, the kitchen is the most common place for the mosaic. Given that mosaic tiles allow different uses, you can use them to decorate as well as to protect walls, countertops or other surfaces. For instance, the kitchen backsplash requires a waterproof material, so this is a perfect area where you can add some colors and shapes.
Bathroom
Bathrooms are great because you can go wild there with mosaic tiles and still not overdo it. Whether you plan to decorate backsplash, entire wall or even the entire floor, the bathroom is ideal for creating a unique ancient-like spa atmosphere. However, if the antique is not your thing, you can always look for more contemporary design, skip figuration and opt for some more abstract elements.
Read more: 10 rookie mistakes bathroom design
Living room
Mosaic tiles in the living room can help you to visually separate space in different areas as well as to accentuate focal point elements. For example, a single wall covered in mosaic tiles will frame that area of the room and change the impression of size and shape. Also, use mosaic to highlight a fireplace, niches in the walls or even window frames.
Mosaic floors
Floors covered in mosaics are not only for big, extravagant residences. If properly done, mosaic floors can look fabulous in small apartments too. Mosaic doesn't have to take a whole floor, but a clever choice of well-arranged tiles that create a lovely pattern can completely change the look of the room. You can place mosaic tiles on high traffic areas in your home, like the entrance or kitchen floor to decorate as well as to create easy-to-clean surfaces.
Outdoors
Mosaic is not only for the indoors. You can add more life to your patio with the mosaic floor or even patio furniture. Take inspiration from great Gaudi who created the entire Guell Park covered in mosaic. You can use stone tiles in different patterns and colors to cover the floor and seating area and to create an amazing outdoor space.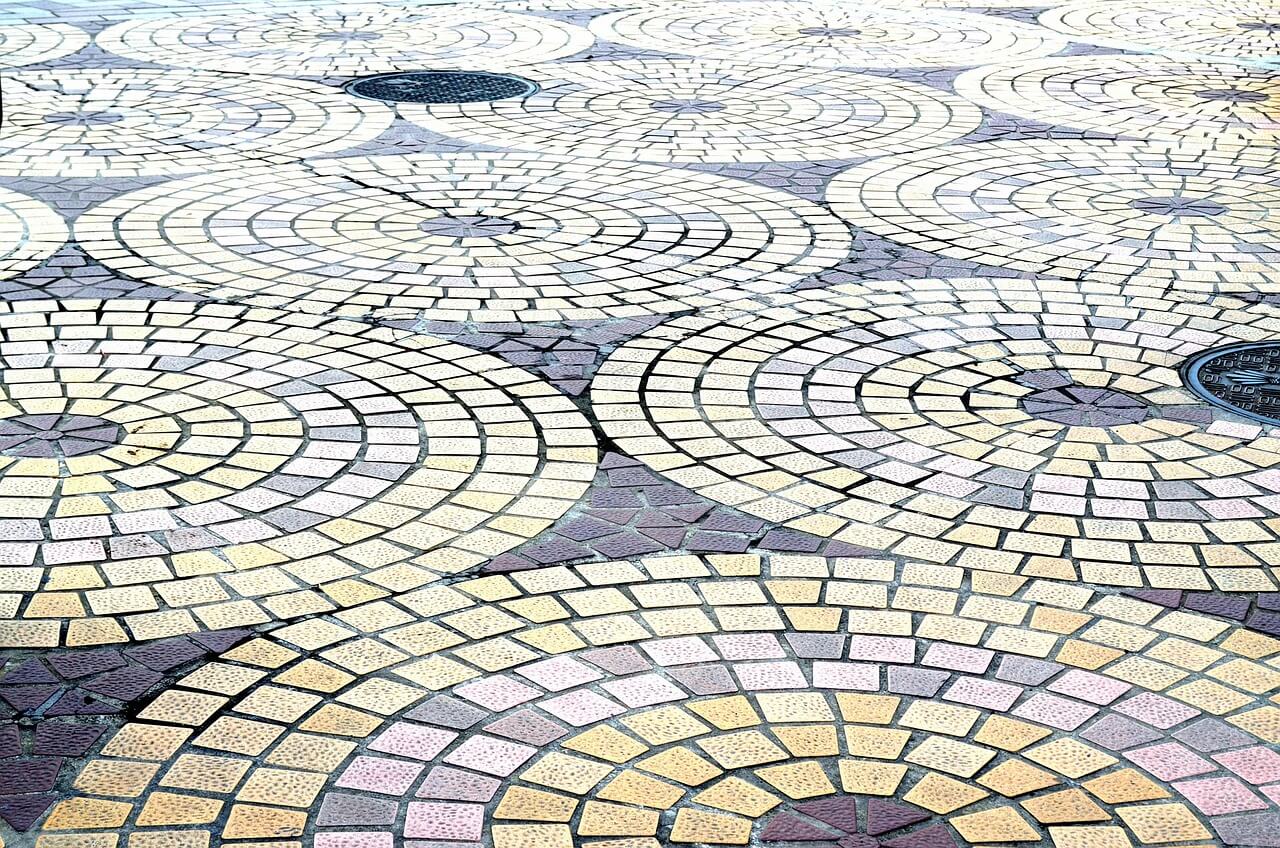 Read more: Stylish outdoor patio flooring ideas
Pools
If you are lucky enough to have a pool, then mosaic is the perfect thing for decorating it. Since mosaic tiles are waterproof and work great in wet spaces, use them to create a unique decoration on the bottom of the pool. Also, you can use them to line the borders of the swimming pool or include them in the design of any other water feature.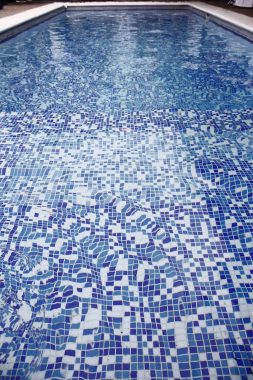 Read more: Pool landscaping guide
Conclusion
There is no greater personal stamp than having a mosaic in your home. Not only they make a striking impression for visitors, but they also create an authentic ambiance that radiates class and good taste. New materials, especially those with stained glass effect, allow endless options and unconstrained imagination at work. It makes mosaic a fine-tuning feature that completely changes the look of the room by playing with different sources of light. The pleasure of contemplating by gazing into abstract forms of the mosaic is immense, so make sure to elevate your space with this everlasting art.
How to Use Mosaic as a Focal Point in Your Home?
was last modified:
May 18th, 2022
by
Recommended