5 Home Improvement Projects for Houses with Dogs
Small improvement projects can play a significant role in making or breaking the house. Each year I take up an improvement project and work to improve the comfort and appearance of my home. It not only helps the human residents of the house but is excellent for our four-legged companions as well, after all, they do deserve the special efforts we as the pet-parents can make to help them feel at home. If you are looking to add some pet-focused value to your home then here are five easy improvement projects that you can try out and show some love for your house as well as your canines:
Add a Pool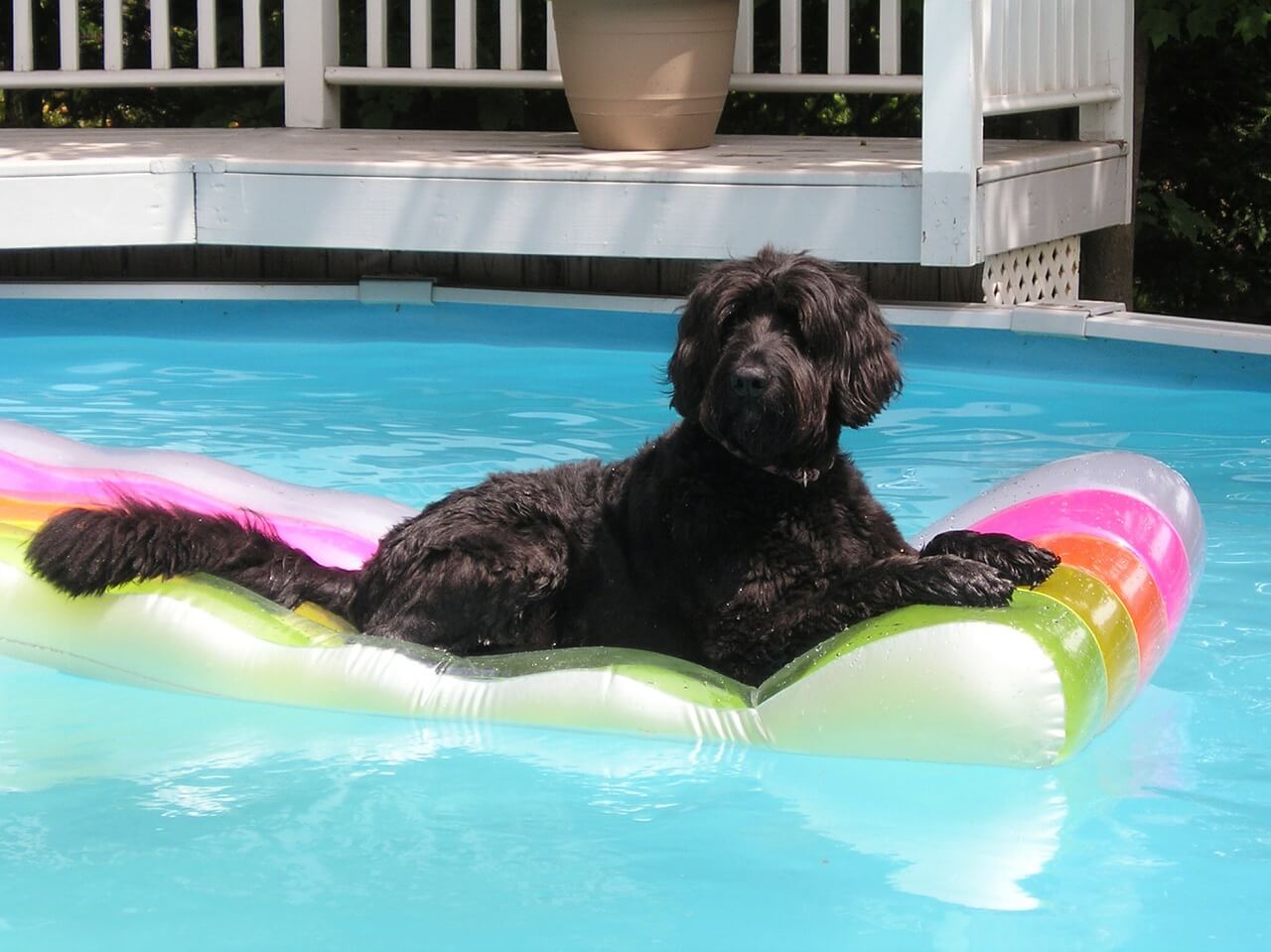 Our dogs deserve to have some fun by the pool, and adding a water feature is always a good decision as it enhances the appearance of your yard. It will also help your pup cool off in the summers and act as a source of entertainment for the entire house. Once you have a pool in the house, you can plan activities that involve the whole family and strengthen the bond between the members of your family.
However, installing a pool will cost you a handsome amount of money, so if you are a bit low on budget, you can look into budget-friendly ideas, for instance, build a small DIY pool using a hard plastic kiddie pool (not the inflatable one) and some cinder blocks. You can also purchase a small plastic pool and deck to fit into your hard. If you can't manage to install a pool, a small sprinkler or a fountain as that will also do the job.
Build an Agility Course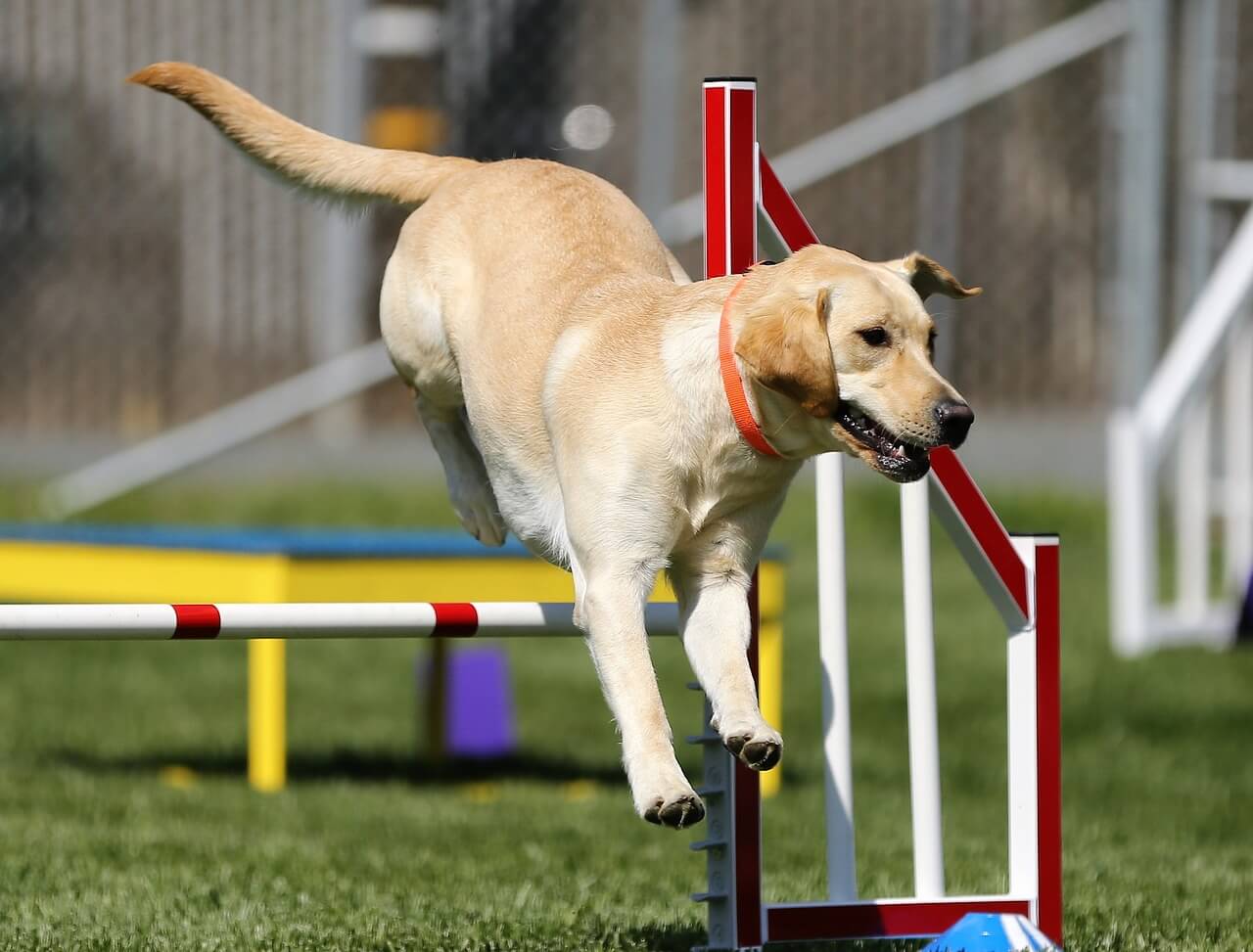 Our dogs require ways to expend their physical energy to stay healthy and happy. The regular walks around the block can become monotonous, and you need a solution for the days when you don't want to step out. Well, consider building an agility course in your backyard using a few supplies.
You will need lots of PVC pipes; these will be used to construct jump bars, and weave poles. You can also use old tires, wooden planks to create a teeter-totter and scrapped wood to create a pause table. If you don't have the time to build an agility course yourself, you can purchase the equipment in store and set it up in the yard.
Read more: Keep your home pet safe
Give Your Furniture a Makeover
The same old furniture will make your house look dull and unappealing- particularly in a home with pets the furniture tends to wear out quickly if it is not made of the right fabric. It is inevitable to protect your couch from pet stains, hair and odor unless you have enforced strict rules around the house. The best way to deal with this is to give the furniture a makeover with a twist.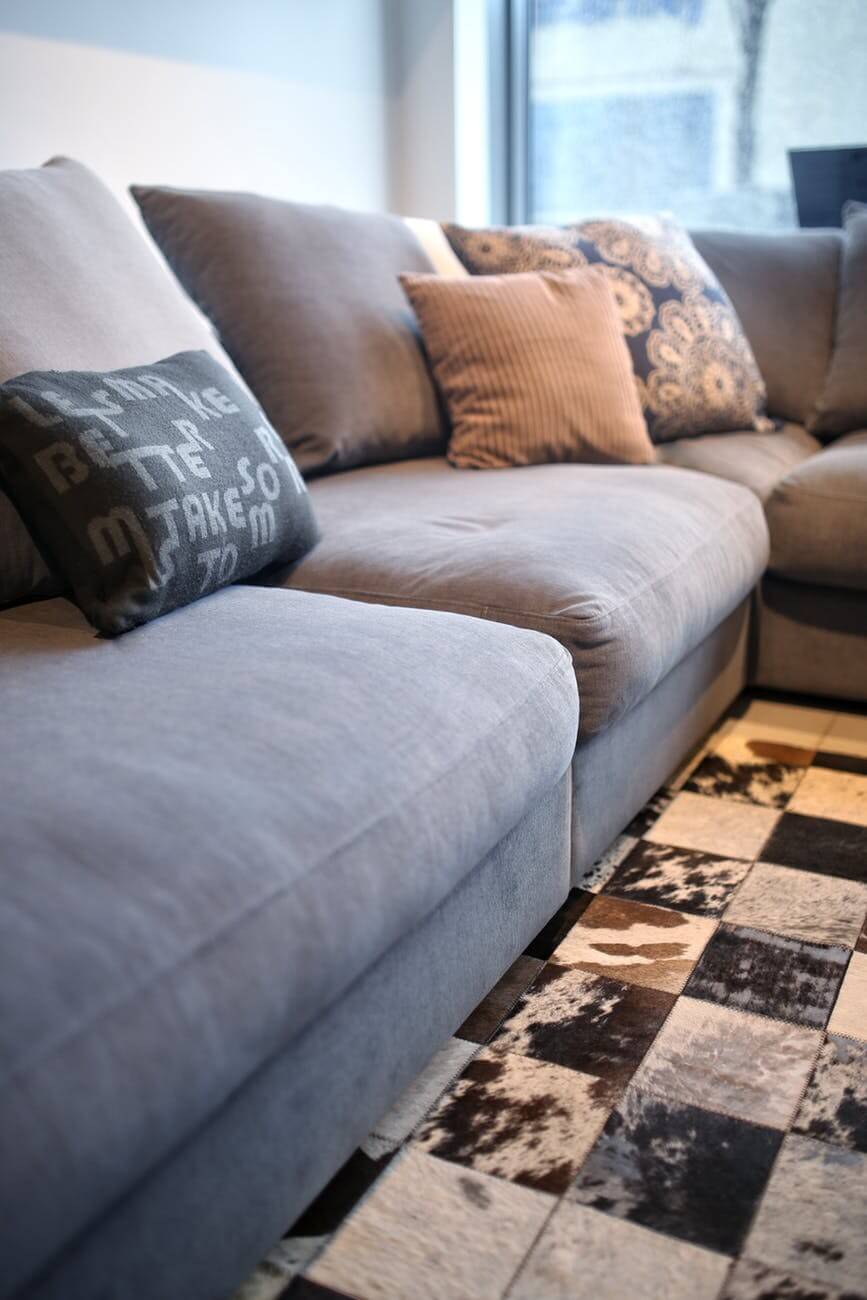 You can get your living room couch to look as good as new by merely reupholstering it; this won't even cost you an arm and a leg. There are tons of pet-friendly fabrics available to choose from- the choices of color, textures, and design are endless. Leather and microfiber are the top two choices of material that are durable, easy to clean and stain-resistant. If you have an informal look in mind, then denim can work really well.
Add or Replace Dog Doors
Our canine companions don't like to sit in one place and instead prefer roaming around the house, resting wherever they would find convenient. Well, to give your pooch the ease of moving in and out at their discretion- allowing them to enjoy the breeze in the yard when they like and run back inside if it is too cold or hot, it is best to add new dog doors. If you want to change the ones you have installed you can consider the more modern designs available in the market such as the wall-mounted ones, you may even find the energy-efficient varieties and electronic or automatic dog doors. The pricing will vary depending on the material, size and the special features that the door comes with.
Renovate Flooring
You can get your house to look more comfortable and stylish by renovating the flooring. A home with pets and kids that has carpeting all around won't be easy to clean and maintain, so it is best to switch to pet-friendly options such as hardwood floors or ceramic tiles. Bamboo is among the eco-friendly options and is stain-resistant, durable and is much easier to clean than the other wooden flooring types. Ceramic tiles also have more or less the same qualities; the only con is that the floor can be uncomfortable and cold for your pet to lie on but you can solve that problem by getting a pet bed or a small rug for your furry companion to rest on.
Read more: 10 ways keep home clean dog
5 Home Improvement Projects for Houses with Dogs
was last modified:
October 22nd, 2022
by
Recommended