When people design their kitchen, they usually think about the walls and floors, the style of cabinets and getting all the latest appliances. However, lighting is often neglected even though it is one of the crucial parts of the kitchen setup, considering how important it is for meal prepping and cooking. Here are some lighting tips to have in mind when designing your kitchen.
Types of lighting
First things first, you need to know what kinds of lighting are available. There are three main types: ambient, task and accent. Ambient lighting is used as the main source of light. These lights come in many variations, including chandeliers, pendants, flush mounts and recessed lighting. Task lights are installed over certain areas that require you to focus more. Here, you can go for the puck and/or strip lights. Finally, accent lights are great for emphasizing some of your favorite design elements.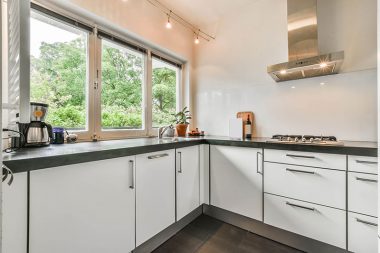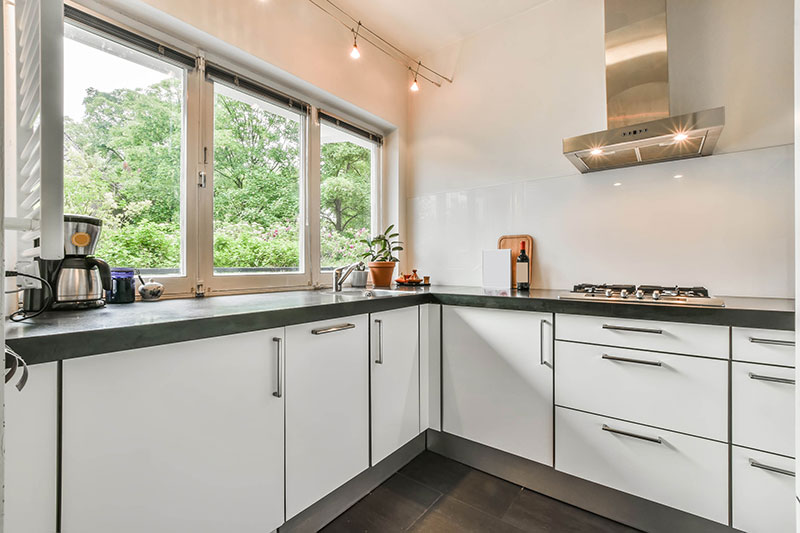 Consider your budget
Now that you know your options, it's time to decide what you would like to do. Are you going for a full kitchen renovation or are just replacing some elements? Is completely new wiring on the table or does your kitchen renovation budget only allow you to get new fixtures? You need to have your finances settled before you start the project in order to be able to properly complete it. However, even if you do not have enough money for all the fixtures right away, you should add a couple more junction boxes, so that you can easily add more lights later on.
Decide on the layout
Once your budget is set, you need to figure out where the fixtures will go. Have in mind that one of the most common mistakes people make is trying to use just one light in the whole kitchen. You should install lights in layers as that will provide you with great visibility throughout. Ambient lights are supposed to make people feel welcome and give the room a warm glow. You can go for recessed lights on the ceiling, which will give you enough illumination for common tasks. For different task-oriented areas, you should opt for task lights, such as under cabinet lighting. This will be of great use during dishwashing and meal prep as well as when you read recipes. Toekick lights are a great way to make a pathway and over-cabinet lights can provide you with a dramatic touch to accentuate your décor.
Read more: Indirect lighting ideas make your home inviting stylish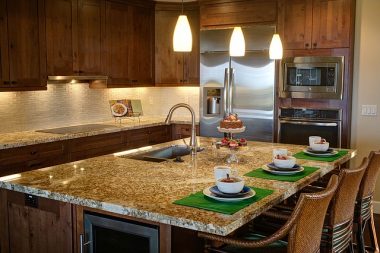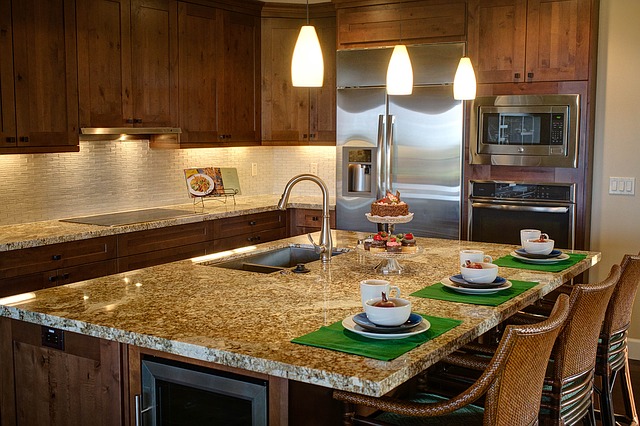 Keep your space in mind
An important thing to have in mind when planning your layout is the space at your disposal. Take the dominant colors into account. White will reflect the light and make the space brighter. On the other hand, if the colors of your kitchen are generally darker, you will probably need more fixtures, so mix different kinds of lights in order to see properly. Tall ceilings also play a role in finding the right lights as you might need stronger bulbs.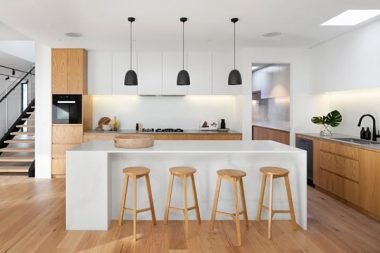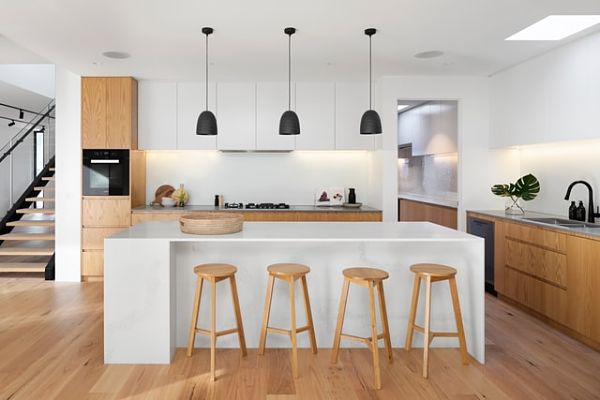 Take care of the light bulbs in appliances
However, there is another type of lighting in your kitchen – the one that comes along with appliances. These lights can be very convenient, whether it's a fridge light for late night snacks or range hood lights which help you during cooking. It often happens that these bulbs go out just when we need them most. Luckily, new bulbs and various other useful spare parts for these appliances can be found in stores and delivered to you in no time.
Consult professionals
Now, if you are not sure how to properly distribute lights in your kitchen, you can also contact a professional light designer. They can study your kitchen and its layout and determine the necessary amount of light. Moreover, seeing as how in some countries such as Australia doing your own electrical work is illegal, you should also contact an electrician who will add new fixtures in no time.
Add some personality
Kitchen lights are not all about functionality. They can also be used to introduce elegance into your home. For example, putting an extravagant chandelier over the kitchen island can serve as a focal point in addition to providing you with light. Alternatively, you can opt for a functional monorail structure. It allows you to have several bulbs and point them in different directions for maximum illumination; plus, it contributes to a stylish look as it comes in various shapes and materials. Pendants are also a great way to add some chicness to the space and a wide range of colors can be just what you need to introduce some personality.
Be energy-efficient
When looking for the right bulbs, you should go for LEDs. They use much less electricity, produce less heat and last much longer than incandescent bulbs. For example, you can replace a 100-watt incandescent bulb with a 16-watt LED one and you will have the same amount of light but smaller bills. Moreover, you can consider implementing smart lighting solutions, as that will also impact your expenses.
Read more: Make your home energy efficient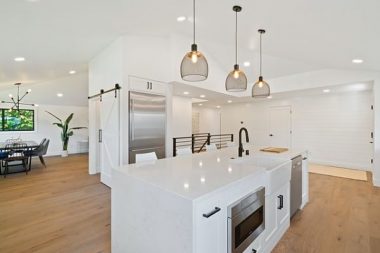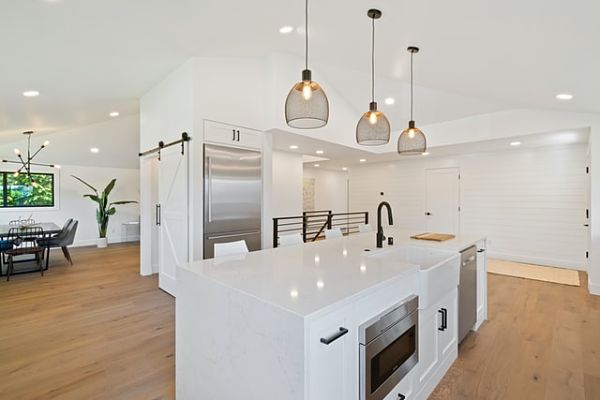 Remember that just as your meals have to be properly balanced, so does your lighting. To avoid accidents and enjoy the comfortable environment, make sure you layer the lights properly and have an electrician install them for maximum safety. Enjoy your family moments!
8 Kitchen Lighting Tips To Illuminate Your Cooking Space
was last modified:
April 20th, 2022
by
Recommended