Best DIY ideas for weekend renovations
Like many people today, you probably have a busy life and not much time to do things like renovations. However, there are some great ideas for weekend renovations and DIY projects that can help you make the most out of your time to really make an impact on your space. From bedrooms to kitchens, there is a fast solution for most needs. Consider the following DIY ideas that you can get done in just a few days and watch the value of your home go up as a result.
DIY ideas for weekend renovations
1. Paint the walls
One of the easiest and most cost-effective ways to help give your spaces a facelift is to paint the walls. There are an endless number of colors for sale today, and there's bound to be something that fits your budget and color Scheme requirements.
If you've wanted to change the look of the home or apartment, this is a method that packs a punch and only takes a few short hours to achieve. If you plan to sell the house in the near future, you might stick with neutral, light tones that make the space look bigger and generally well-liked by most people.
2. Replace the gutters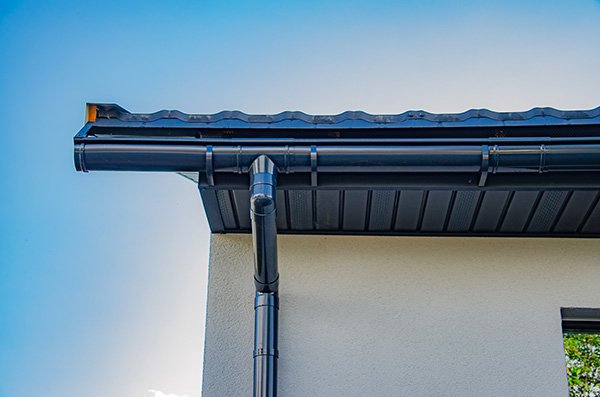 Worn-out or broken gutters and gutter guards make a big impact on the appearance of a home. You need gutters and gutter covers to help prevent water from standing in places on your roof that can rot the structure and encourage mold and pests to appear. If your gutter is broken, it leads to issues and is very noticeable from the exterior.
You can also install improvements to gutters, such as a leaf guard for gutters.  These leaf guards help keep the gutter from getting clogged or getting heavy and breaking the structure. If you want to improve the functionality and lifetime of gutters, this is a great and cost-effective solution. 
3. Replace kitchen appliances
If you want to provide your kitchen with a facelift, you could replace the appliances in the kitchen. Adding energy-efficient appliances and industrial-grade stoves and refrigerators is a great way to increase the appeal of the home, but it can also increase the value.
If you have updated appliances, you can add smaller or smart home features to the kitchen area. They are a great way to make the kitchen more efficient and fun to use.
Replacing all the appliances can happen over the course of a few days and is one of the easiest ways to change the look of the space, increase efficiency, and provide more options. It's a simple way to renovate with time constrictions.
4. Replace flooring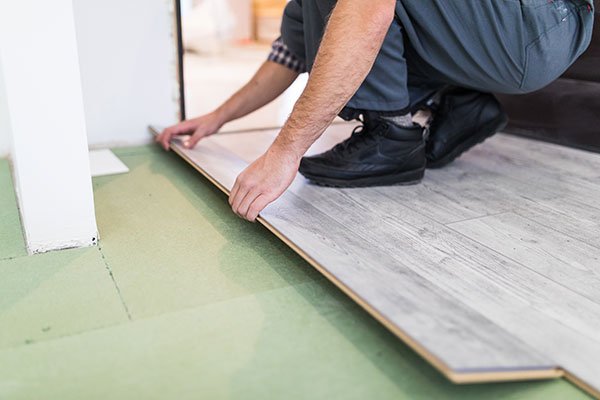 Depending on the type of flooring you want to install, you could easily accomplish an installation over the weekend. You may have the skills to do the installation yourself, but if you choose to hire a professional, it should only take them a couple of days to complete.
This is true for carpet, snap and click laminate, and some types of tiles. Remember that some flooring materials may take more time and require a higher degree of precision. If you stick with more common finishes for the floor, you can change the look and feel of a space in only a couple of days.
5. Replace blinds
We hardly think to replace blinds, but they stand out like a sore thumb if they are outdated or broken. If you want to improve the appearance of a home or a space, replacing the blind is a fast and cost-effective way to accomplish this task.
Try to go for newer style materials with more functions, so you get the most impact for your money. There are various types of brands on the market today, and they come in a wealth of colors. While you're at it, you should also replace any window treatments or take them down entirely if you have high-quality blinds.
DIY Weekend renovations summary
From time to time, you'll need to perform small renovations to your property to ensure it looks updated to retain value and appeal. Trends change every few years, and you'll want to keep up with the latest styles, colors, and textures. If you find you live in an outdated place and want to make a change, these simple ideas can be done over a few days or a weekend.
Before you get started on these weekend renovations, access what areas you need to focus your attention on and compare the renovation cost to the budget you have set aside. Try to tackle the smaller projects first and then tackle the large ones when you have more time to complete them.
Small investments periodically done over time can help ensure your property and home's value stay stable or increase rather than decrease. If you run into issues or find you can't complete the project as intended, you can always hire a handyperson to get the job done in the shortest time frame possible.
Best DIY ideas for weekend renovations
was last modified:
February 28th, 2023
by
Recommended