Some of the best neighborhoods in Oakland to live in
Moving to Oakland, California? Shifting to a new city can be intimidating – especially when you don't know much about the area. The first step is to learn about the best neighborhoods in Oakland, CA, that are perfect for you and your family. 
To help make your move as stress-free as possible, we have a list of safe Oakland communities. You can choose the best neighborhood that fits your requirements and preferences.
Located south of Berkeley and close to Silicon Valley, the port city of Oakland has many advantages. Since it's a thriving business center, the place is ideal for young professionals, entrepreneurs, and families. Furthermore, Oakland has good weather, convenience, charming places, amazing restaurants, and tons of fun things to do. And, it's more affordable than the neighboring San Francisco Bay Area.
If you're thinking of moving to Oakland in search of a better life and wondering where to live, we'll help you find a good place to call home.
Piedmont Avenue
If you're looking for a small and quaint neighborhood, the affluent Piedmont Avenue will be perfect for you. It has a vibe that's a mix of suburban living and the hustle and bustle of a business center.
In terms of housing, there are different architectural styles to suit everyone – right from a young professional to a couple looking to start a family. You can choose from apartment complexes, Victorian Bungalows, or renovated single-family homes. 
There are beautiful parks (including the 4-acre Mosswood Park which features a baseball field, playground, and BBQ pits), green spaces, playgrounds, dog parks, and walking trails for those who like to spend time outdoors and stay active. The place also offers some of the best restaurants, shops, spas, bars, and the famous Piedmont Theatre.
Rockridge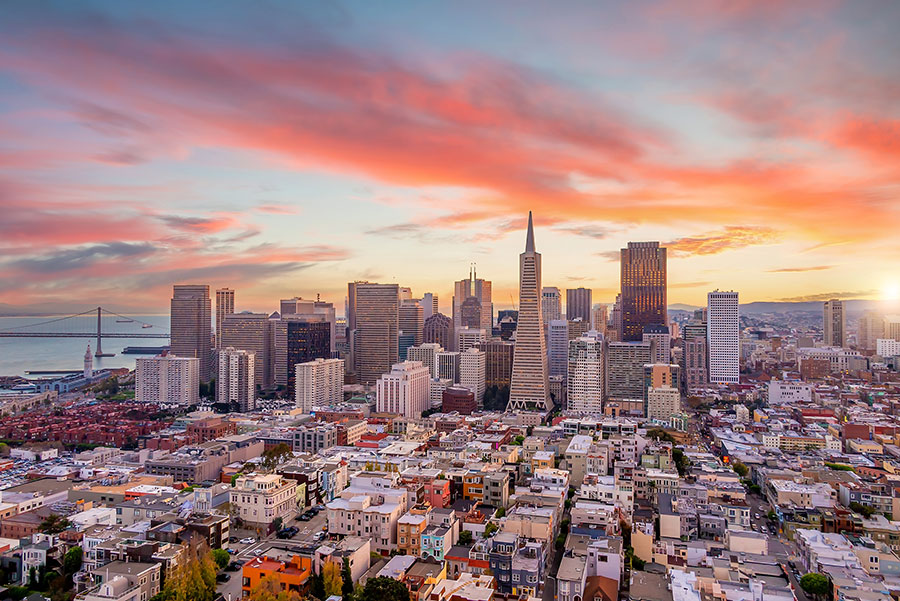 Although the cost of living in Rockridge is high, the beautiful and safe neighborhood is worth the extra expense. The expensive residential community in Oakland remains a favorite for young professionals and families.
Thanks to a low crime rate (68% safer than the rest of Oakland), this is a desirable place for raising children. The neighborhood is surrounded by beautiful tree-lined streets and top-rated local amenities such as interesting dining options, vintage shops, family-friendly cafes, pubs, local boutiques, trendy bars, and yoga studios.
The place oozes a mixed vibe of suburban and urban living with its multiple architectural styles, including a variety of single-family homes and large bungalows. Golf fans can enjoy at the prestigious Claremont Country Club with its 8-hole golf course. 
Another advantage is that the area is close to the BART Station (Bay Area's Rapid Transit system). Therefore the commute to and from work is easy and quick.
Montclair
This Alameda County neighborhood is located west of the Oakland Hills. The urban neighborhood has a huge expanse of forests surrounding the area. Yet, it's among the safest neighborhoods in the whole of Oakland. No wonder, the community is an ideal choice for young families and empty-nesters.
There's a variety of house styles, including cottages, apartment complexes, single-family homes, and private estates.
With a median home value of approximately $839,000, Montclair village is one of the more affordable places to live in Oakland.
You can enjoy multiple parks, tennis courts, amphitheaters, recreational facilities, and ponds in the area. It doesn't get more picturesque than this!
Temescal
It's one of the oldest neighborhoods in Oakland. Thanks to its free-spirited, creative vibe, the place appeals to singles, young professionals, and artists. Families too love the welcoming atmosphere of this place.
There's no denying that the place has a distinct charm – mostly because many of its residents come from culturally diverse backgrounds.
A low crime rate ensures a high safety rating. Moreover, the family-friendly neighborhood has a highly rated school system. Besides, there are many parks, playgrounds, a vibrant art scene (with the famous Temescal Art Center), yoga studios, vintage clothing stores, breweries, coffee shops, and restaurants here.
Grand Lake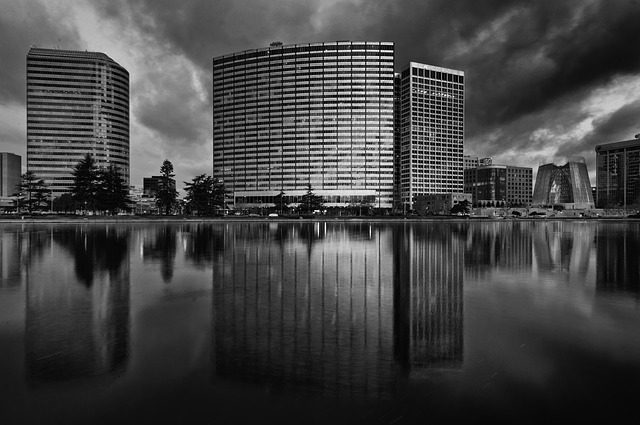 Located at the corner of Lake Merritt, the residential neighborhood is one of the oldest areas in Oakland. It's also one of the safest (safer than 84% of other Oakland neighborhoods).
This highly sought-after place offers various architectural styles of homes – from Art Deco to modern condos.
If you're looking for a relaxing, laid-back atmosphere that's a perfect spot for raising a family, Grand Lake, with its affordable cost of living, is the place to be.
Outdoor enthusiasts will love the water sports, boating, kayaking, swimming, jogging, and biking by the lake. 
Downtown Oakland
If you're an entrepreneur, a businessman, or a young professional wanting to experience the exciting city life, this central business district will suit your lifestyle more. With its thriving business centers, chic restaurants, shops, local attractions, and vibrant nightlife – the eclectic neighborhood forms the heart of Oakland. 
Most importantly, it offers a short commute time to and from work, access to top amenities, and convenience of location. It's the ultimate destination for motivated Oakland residents.
Adams Point
This family-friendly urban residential neighborhood is centrally located; it's just a few minutes away from Downtown San Francisco. Close to the lake, with beautiful sidewalks and well-lit streets, the place has a charm of its own.
It's one place that lets you enjoy a suburban setting with all modern amenities. It's part of the city and yet is slightly away. Families with school-going children are especially drawn to this place – thanks to the great public school system – be it elementary schools, middle schools, or high schools. And, there's no dearth of outdoor activities such as biking, swimming, walking, or jogging.
Why live in Oakland?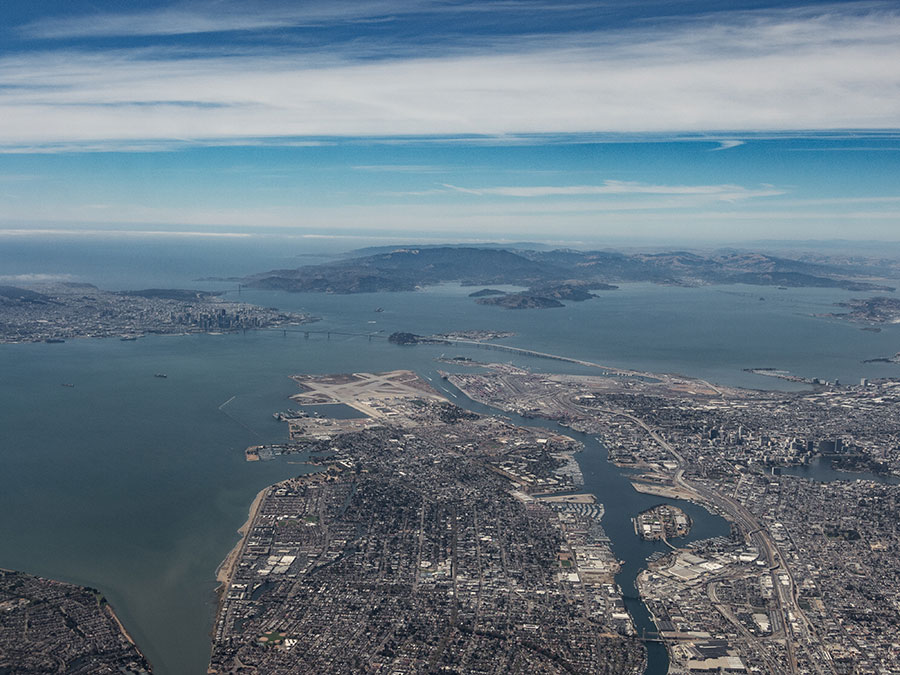 Living in Oakland, California offers an interesting experience – a vibrant startup scene, pleasant weather, budget-friendly cost of living, amazing shopping centers, bars, pubs, and restaurants. Most importantly, it has a relaxed and comfortable vibe which makes living here a dream.
And, you get the same amenities as San Francisco but at a more affordable price. If you're planning to move to O-town but aren't sure where to settle down, this guide will hopefully help you in your quest to find the best neighborhoods in Oakland.
Some of the best neighborhoods in Oakland to live in
was last modified:
June 5th, 2022
by
Recommended