What does broom clean mean?
You may have come across the term 'broom clean' in your rental agreement or real estate contract. It's a phrase that dictates how a tenant or a home seller should leave the residence. In a boom-swept condition!
Simply put, it means you should leave your residence spotless for new renters or homebuyers. 
What does broom clean mean in real estate?

This real estate term describes the condition in which a seller or a renter must leave their house before moving out. A broom clean condition is when a house is free of any personal belongings, waste materials, visible cracks, nail holes, and debris. The house should look absolutely clean – broom swept and vacuumed.
The exact inclusions of a broom clean condition may vary depending on the landlord or the sales contract. That is to say, it depends on whether you've owned the house or were living in a leased apartment.
As a home seller or a renter, it's your duty to leave the house spotless for the next inhabitants – before your official moving-out date.
You can consider a broom clean clause in your real estate contract as a positive way to downsize, declutter, and donate unnecessary stuff before moving to your new home.
What is an example of a broom clean?
What you can or can't take with you must be mentioned in the real estate contract. For example, if the new homebuyer has asked for your washing machine or oven, then you must leave these behind at the time of your departure. The real estate agent you hire will be able to clear all your doubts regarding what needs to be left behind and how.
Remember that you can't leave the home dirty for the new tenants/buyers.
You should leave your home or rental unit exactly in the condition you found it in. And, to keep a track of this, a good rule of thumb is to take pictures at the time of moving in and moving out to document the condition of the residence. It's a good way to avoid being charged for any pre-existing damage. Your landlord should not hold back your deposit as reimbursement for something that wasn't your fault.
Broom cleaning for a home seller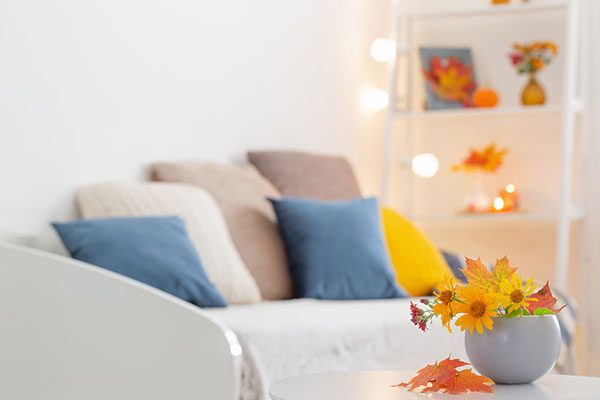 More often than not, for a seller, broom clean is more of a courtesy than a pre-condition as there's no security deposit to refund. But if the contract states that you must remove certain items, then you should meet the contractual obligation.
After all, you don't want the deal falling through just because you didn't clear out the basement.
If you think the new buyer might want some of your stuff, you can always ask. Keep in mind that the buyer will let you know if they want any piece of furniture or wall furnishing during the final walk-through.
Broom cleaning for a renter
The rules of how to vacate a rental are more strict and should be mentioned in your lease contract. Remember that you don't want to jeopardize your security deposit. Of course, a landlord should be okay with normal wear and tear such as a worn carpet, fading wall paint, or foundation cracks. But, they'll not excuse long-pending plumbing issues, broken doors and windows, carpet stains, or holes in the walls.
On your part, you can undo any alterations you've made to the living area, fill nails holes or cracks in the walls, remove your possessions, and give the house a deep clean.
If you still experience issues with your landlord, you may connect with your local tenant's union organization.
How to broom clean a house?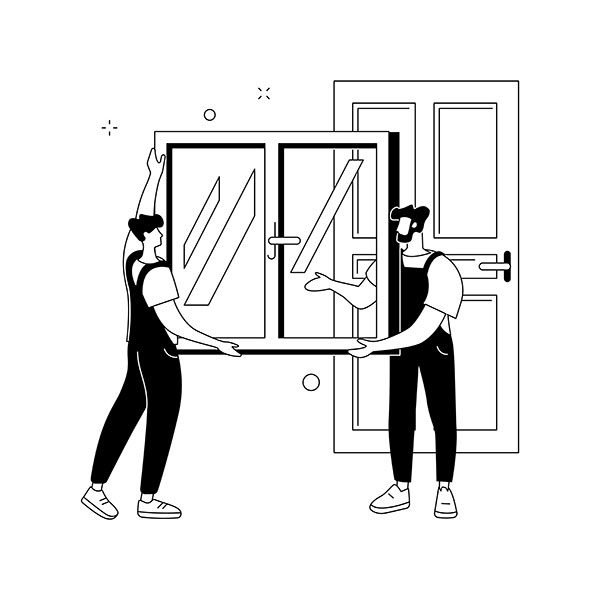 You need to have a broom clean checklist to make the house sparkling clean. This should match the one in your agreement. If something looks like it belongs in the trash, it probably does. Don't wait to start working on the list till the last moment. The tasks will need time and effort. While no one expects you to leave the house in a professionally cleaned condition, they certainly expect you to make the house move-in ready. If you do hire a professional cleaning service, it will be a bonus.
Apart from the mandatory cleaning mentioned in the agreement, you should ensure that you do your bit in making the living space spic-and-span.
Repair and clean the windows and doors
Empty the refrigerator and defrost the freezer
Clean the floating shelves and kitchen cabinetry
Scrub the kitchen and bathroom countertops
Make sure the home appliances and sinks are grease-free
Scrub the oven and stove
Clean the bathroom (toilet, sink, and shower area) thoroughly
Vacuum or steam clean the carpet
Mop the wood or tile flooring
Check the walls for any damage or stains
Dust off the light fixtures, blinds, and other window treatments
Key takeaway
Broom clean condition is for residential real estate. It's how a house should be before you vacate it – whether as a homeowner selling a home or as a renter moving out. The idea is to not leave behind a house that's messy, dirty, or damaged. A renter could lose a big chunk of the security deposit. Make sure your home is as welcoming to the new inhabitant as it was to you!
What does broom clean mean?
was last modified:
April 6th, 2023
by
Recommended