In general, you can paint a metal roof, not for aesthetics but for protection, and to extend its useful life. However, the process to do it is delicate, it is not painting for the sake of painting, and metal ceilings can oxide with the paint oils when in contact.
You must take into account the space to do it, and be sure to prepare a surface for such a work. Remember to choose intelligently the primer, and the right sealers, so when you apply them you can prolong their useful life.
Can you paint roof shingles?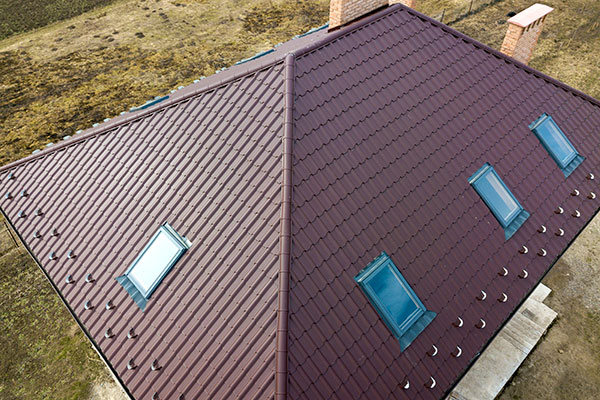 Yes, you can, in fact, it is a proper way to protect the roof. One of the advantages of painting shingles is that it improves their appearance, extends their life, and is a low-cost project.
Instant renewal
Normally painting shingles is done to freshen up the roof, renew it, and make it look good. Not necessarily matching the exterior of the house but renewing its own color.
Extends the life of the roof
When choosing the right shingle paint, you should buy one that has acrylic latex, high quality, and strength, with UV protection to reduce weathering over time.
Low monetary cost
Giving life to the roof in this way is much more practical than replacing it with a new one, besides looking renewed, it changes the look of the house completely.
However, there are a few cons that we would like you to know about before you get fully involved in this project.
Read more: Can I use ceiling paint on walls?
Increased maintenance
After painting the roof, you should inspect the shingles more regularly, to repair or check for any peeling, at least twice a year, and touch up those shingles where the paint is bubbling, chipping, or flaking. If the area has an extreme climate, it is even more important to check them because they deteriorate more easily.
Damage on the road
It all depends on the type of paint, but in general, the simple fact of getting on the roof to paint, is a risk, now you will have to walk over the tiles to be able to paint them, that includes that many of them can break because they are loose, damaged or rotten.
Type of paint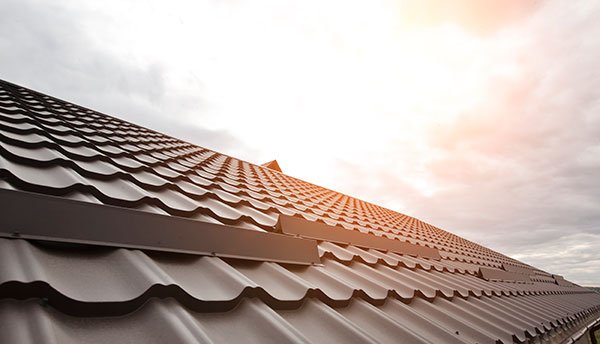 It is imperative that you use acrylic latex paint, specifically for shingles. If you choose another type of paint, it will trap moisture inside the roof, causing mold and mildew, as well as damage to the asphalt and tongue, and groove.
It is not a substitute for repair
Never think that a coat of paint will solve all problems. Paint does not seal cracks, repair water leaks or insulation, and is not an effective defense against exterior damage. If there is a major roof problem it should be repaired before painting.
Replacement instead of repair
If the shingles are asphalt shingles and are approaching their average life (15-20 years) it is best to replace them and not attempt to repair them, because although the cost may be low, the quality of repair may be defective, it is best to replace them with new ones.
Before painting the tiles, make sure that there is no damage, either minor or major, and if there is any, repair it immediately, minor damage to the roof will inevitably become major.
What kind of paint do you use on a metal roof?
There are many types of paints, but when choosing, you should look for one that is oil or acrylic latex based. For example, in older houses, the roofs can be made of terne, which is a metal base that has zinc and aluminum alloy and you should apply oil-based paint for added protection.
When choosing the paint for the roof, remember to comment on what type of material is the roof, so that a professional in the area can recommend what type of paint you will need. As you know metal roofs generate rust, if you do not choose the right paint, keep in mind that it can be damaged instead of a solution.
How long does paint last on a metal roof?
Latex or oil paints usually have a life span of 2 to 4 years, depending on how exposed the paint is to the elements. But if it was well applied and well maintained, it can last up to 5 years.
What is the proper way to paint a metal roof?
The first thing to do is to determine the type of paint the ceiling needs. Have the necessary tools and materials and the weather at hand.
Previous recommendations
Do not do the job alone, you will need at least one helper, at the moment you get on the roof you should have someone to support you by passing you tools or helping you to paint. Thank them after you finish!
Work from a ladder as much as possible, it is safer. Remember not to have it near wires or doors.
Wear a harness with a safety rope when you are on the roof.
If you must climb on the roof, wear a harness with a safety rope. Attach the rope securely to a tree or part of the house, never to the gutters.
Roof preparation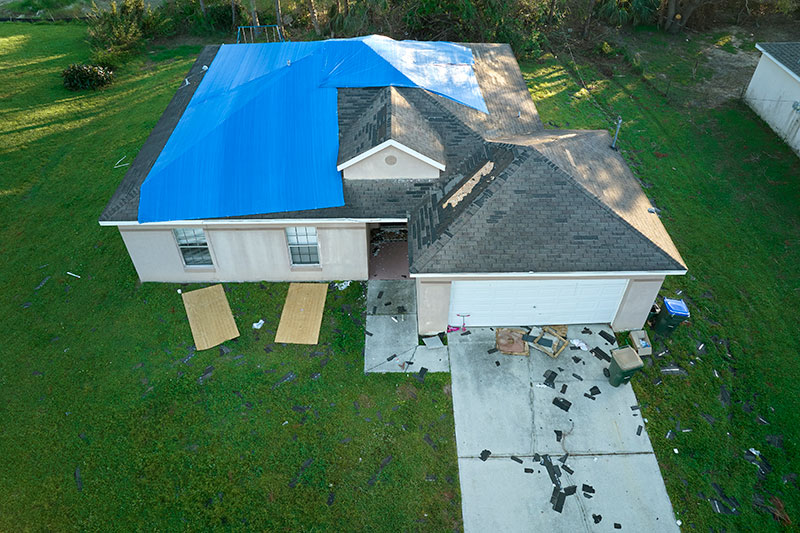 Repair the roof before painting, and make sure there are no water, heat, or insulation leaks.
Remove old paint or rust, you can scrape it off with sandpaper or a metal trowel. Press hard to remove it without damaging the metal underneath.
With a power washer, remove those paint remnants to make sure it is clean and now you can paint.
Have the tools at hand, you will need:
Rust preventive metal primer
Finish coat of the desired color
Wire brush or wire wheel
TSP cleaner
Pressure washer
Paint rollers, brushes, etc.
Ladders or scaffolding
Scrub brush
Now you can start painting, keep in mind these recommendations:
Weather
Not every day is ideal for painting, the best weather is in spring, the roofs during the summer can get very hot and during the winter it is complicated by the cold, the temperatures, and the risk.
Primer
Apply the primer coat, with a roller or brush apply a thick coat over the entire surface and wait at least 1 or 2 hours for it to dry, you can apply two coats so that the paint adheres better.
Paint
Apply the coat of paint, as many times as necessary, until a neat finish is obtained.
Do not use a sealer
In this case, the sealer instead of helping will cause it to flake off faster and peel away from the metal.
Is it worth painting a tin roof?
It depends on how old the roof is, if it is newly installed and you want to make the house more attractive you can do it, this will also extend the life of the roof. However, if the roof is old or is reaching its final life span, it is best to replace it.
The simple fact of painting a metal roof brings with it many benefits, such as:
Better appearance
Increased service life
Protection against UV rays, rain, sun, and scratches from tree branches, and animals.
Lightly colored metal roofs can reduce "heat island" effects, which make densely populated areas warmer due to reflected heat.
Cost of painting a metal roof.
Depending on the range, span, and area of the roof, it can range from $1200 to $3500. Just including more than one coat can add up to $1500 more. The biggest cost is undoubtedly the labor risk. Even if you don't choose to hire, the risk of painting a roof will always outweigh any tooling or raw material costs.
Roof painting is within the reach of any homeowner. With the right tools, know-how and time, you can solve almost all roofing needs yourself. However, because of the relative danger involved in roofing work, we recommend that you at least consult a professional roofer before performing maintenance on your own.
Can you paint a metal roof? What to consider while doing it
was last modified:
September 12th, 2023
by
Recommended