Jobs where you can work from home, also known as telecommuting or remote work, are increasingly popular. They offer a level of flexibility that many office jobs simply can't. The Bureau of Labor Statistics recently conducted a survey and found out that 57% of employees in 2018 had a flexible schedule. Moreover, 42 million wage and salary workers (29%) could work from home, and 36 million (25%) did so for some amount of time. 
Another study, released by Owl Labs, discovered that some employees are willing to take a pay cut to work from home. According to the study, 34% of workers are willing to take a 5% cut, 24% would agree on a 10% cut, and 20% would settle for a larger than 10% cut. The reasons employees are willing to give up a percentage of their salaries to work remotely could be summarized as follows: 
better work-life balance (91%),

increased productivity/better focus (79%),

less stress (78%), and

avoid commuting (78%).
Working from the comfort of your home sure sounds great. But for many, it's easier said than done. From kids running around to dogs barking at everyone, or your neighbors having a house party in the middle of the day, quietness can be a rare commodity. There are ways to navigate these pitfalls and maximize productivity.
Is working from home right for me?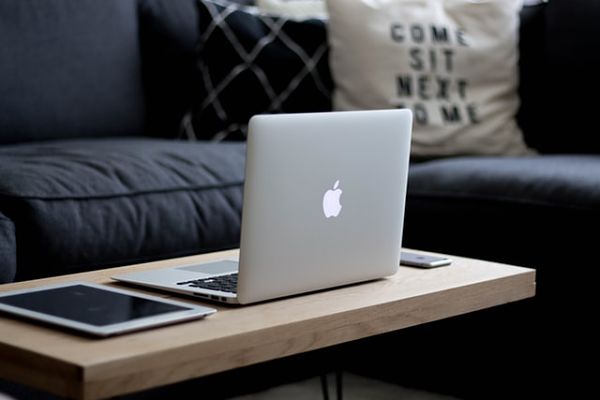 Photo by Ruthson Zimmerman on Unsplash CC0
Work from home might sound scary, especially now with everything that is happening these days, but once you get the hang of it, you'll be able to do your job as efficiently as if you were at the office. The stay-at-home regime will unquestionably change your work habits, pushing you to find alternative ways to get the job done. Before we discuss how to get the most out of your remote working experience, we need to talk about some of its pros and cons.
Take a look at these Elegant and Practical Home Office Design Ideas
Pros
The home office doesn't have to be daunting. You can be as productive, engaged and focused as if you are in the office. Here are some of the benefits:
Flexible working hours: When working from home you set your own pace. There are hours during which you have to be online, but some jobs are not so strict when it comes to working time. The freedom from commuting and time clocks is desired by many.
A higher level of independence: Being able to wake up an hour or later, work in your pj's, and check your email when you please, feels like a dream job. But working from home is more than just that. It teaches you how to focus.
Increased productivity: Some people among us cannot concentrate when working in the office. They require space and silence to do their job. This is why they are more productive working remotely. At home, they don't have to struggle through a commute, fend off interrupting colleagues, or ignore loud chatter.
Check out these 15 Home Office Decor Ideas to Enhance Efficiency.
Cons
At the same time, however, there are some risks. These include:
The distractions of home life: 

Not everyone can maintain discipline when in their comfy, home clothes and surrounded with lots of distractions like Netflix, Facebook, and Youtube. That's a problem when you have specified working hours and deadlines to catch.

Prolonged working hours: Working from home does require setting up your own tempo. In doing so certain people forget that the normal working day is eight hours, and continue working. This doesn't necessarily lead to greater productivity, but certainly leads to exhaustion and burn out.
Isolation from the team: Despite living in a digital world, when it comes to work many employees isolate themselves and fail to communicate with their colleagues. When the need for assistance arises, it doesn't come as readily to them as it did in the office. This could make the work process a bit more difficult.
For some people, remote work will be a dream. For others, a struggle. But with the strain that COVID-19 has placed on healthcare systems around the world, many of us don't have a choice. Social distancing requires that we do our part, and stay at home as much as possible.
Whether you love it or hate it, making a thoughtful effort to work more efficiently is a crucial first step in the process. With no one to look over your shoulder, it's easy to fall into bad habits.
How to get the most of working from home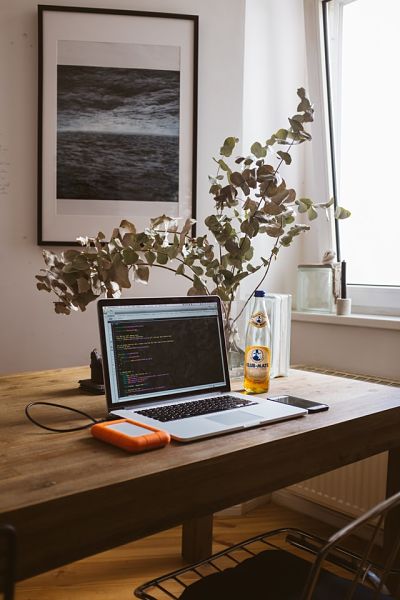 Photo by Jay Wennington on Unsplash CC0
The remote work experience isn't without its challenges. While companies that have managed remote teams in the past will find it easier to do business, others will find it difficult to adapt. To overcome any difficulties and get the most of your workday, we have a few suggestions.
Stick to a routine
Especially if you find yourself quarantined, the first thing to do is establish a routine. Remote work is not a vacation, so make a habit of working as if it's a normal workday. Breakfast, shower, change into work clothes or whatever else puts you in the mood for work. Even small things like putting on your favorite scent could make you feel more like you're in the office rather than home. You can also make your own daily schedule, and write down every work task, home chore or other necessity to put everything into perspective.
Create a workspace
My boss told me once that when he works from home, he needs to have a dedicated place for work. This is important because it gives him the feeling of being at work. If you think this will work for you, find a place where you can isolate yourself and won't bother anyone, use whatever furniture you have (preferably something comfortable), and arrange your computer most conveniently for you. Make sure to work in silence, but if that's impossible get yourself a nice pair of headphones.
Choose the right spot for your workspace
To make your home office more professional, go for places with a neutral background. If that's not an option, find a spot that reveals little to nothing of your current position. I work from my bedroom, which is full of plants, clothes and my wife's personal belongings. I chose to sit in a place that faces a big, wooden wardrobe. It shows a solid, light brown surface behind me and nothing more. Particularly, it avoids anything embarrassing that might show up in a video chat, such as a room full of kids' toys.
Consider having more space
Find the best possible spot that provides you with enough space, sufficient silence and zero distractions, and that does not make anybody's life more difficult. Go for a room that provides enough natural light and is relatively quiet. With comfort, you can always improvise. What matters is to create an environment that feels safe, comfortable and is distraction-free.
Here are some clever ideas for small home offices.
Have a playlist for work
Music could potentially help with concentration and could block out any distractions around you. Music also cancels out any other noises that might otherwise be bothersome. Some people say that listening to music makes them more productive. Try finding music that sets the mood for work, preferably something calm. Jazz or ambient classical music works fine, but if they are not your cup of tea, feel free to experiment as long as it doesn't distract you.
Plan meals ahead of time
Thinking about food is a big distraction for many of us. What to eat, how long it's going to take to cook it, and then the dishwashing –  all of that really bothers. So plan these things right after breakfast or, in some cases, on the day before. It can take a big weight off your shoulders, and also it saves time. Consider having a weekly menu if planning day to day is difficult. Also, while we're all forced to stay at home, it's easier to shop for healthy snacks and keep them at your desk. They will stave off both boredom and hunger, without adding unnecessary calories.
Making the home office situation work for you
Working from home doesn't have to be difficult, boring or unproductive. All it takes to boost your productivity and overall satisfaction is a bit of preparation and self-discipline. Coming up with a game plan and sticking to it will make your workdays less stressful and more enjoyable. Find a good spot for your home office, set it up, and eliminate distractions.
Certain tools can also help with keeping yourself motivated and engaged,  and if you take the above tips into consideration you should be on your way to mastering the home office.
Read more: Achieving the Balance in Home Office Design
Overcoming the Challenges of Remote Work
was last modified:
September 21st, 2021
by
Recommended