Has your family outgrown your available space? When it comes time to build an addition to expand your home's total square footage, the master bedroom is generally the first thing to come to mind. Parents are always keen on making their personal space as ample and functional as possible, especially with everyone spending more time at home.
Generally, you have some leeway on time when you're planning a room addition. You have some idea of when your existing space no longer meets your household's needs. While you may want to get it finished as soon as possible, you still have the time to make sure it is the perfect master bedroom, designed, built, and furnished just for you. The advantage of the bedroom set is that all interior items are created in the same color scheme and belong to the same style. Design elements, accessories, even possible placement options, all of these can be perfectly utilized in your apartment or house.
Master bedroom add ons: First steps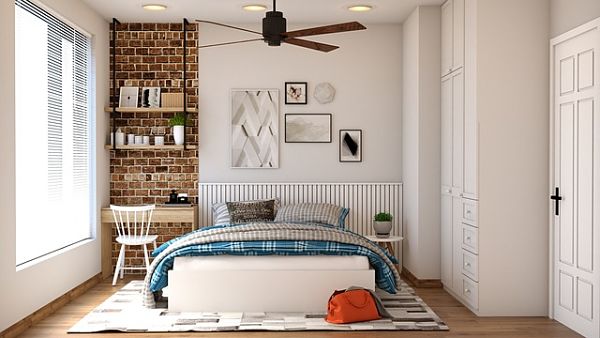 The first thing you have to decide is how large the addition will be. Consider adding a master bath as well if it is within your budget. Ultimately, your budget is the first dictator as to how you can design the add-on. If you want a larger master bedroom, you might be willing to forego the master bath.
Of course, many are also interested in how much bedroom furniture will cost and whether it is possible to decorate a room with style and comfort, keeping within a modest budget. In this case, it depends on where to buy bedroom furniture and how exclusive it is. So, usually, complex design models will cost a lot, but at the same time, simpler options can be purchased at an affordable price.
It can be tough to decide on just how big your new bedroom should be. For one thing, most people can't visualize square footage. To give you a better idea of what size the room will actually be, mark out where the addition will go.
First, use a chalk line to mark the available yard space that can be dedicated to the addition. Then, use a different color of chalk to keep the open floor space within that more extensive area. While the square footage includes all the way to the outside of the exterior walls, you also need to be able to visualize the actual space you have to decorate and furnish.
Exterior walls
As a general rule, exterior walls are between 10 to 12 inches. If you subtract afoot for every outer wall and half of a foot for every interior wall, you will have a workable estimation of where the interior walls should be. But knowing what space you have to work with is only the beginning and a boring beginning at that.
The real fun in designing a room addition is that you have the opportunity to make your master bedroom whatever you want it to be. If you have always loved a particular type of bedroom furniture, this is your opportunity to get a complete bedroom set. Your only limitation at this point in the design process is the available square footage of your property.
If you are the owner of a spacious room, you can put a chest of drawers, a dressing table, or a wardrobe in the room. It will be convenient to use a sofa-bed or a wardrobe-bed for a small room to save space. Also, you can try to use more mirror surfaces and furniture in light shades, which can visually increase the living area.
What about decorations?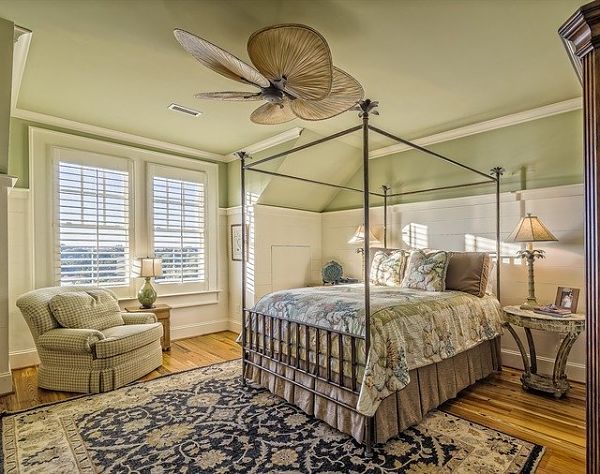 When we talk about decorations, you can try a small carpet with a long pile to fit into the existing interior. Pay attention that it shouldn't take up the entire floor space, but only a tiny part of it. For example, you can place it by the bed, so it would be more pleasant to stand on the floor when you wake up. And, of course, correctly selected lighting will bring complete harmony to the evening exterior of the bedroom.
In any case, convenience and practicality should be your credo when choosing bedroom furniture. If you have a small bedroom, utilize transformer models, a bed with a lifting mechanism. In a spacious room, you can arrange the elements of the furniture set: it contains all necessary items for the bedroom, which are designed in the same style and can rationally organize the space.
So, to sum up, below are some general tips on how to choose your perfect furniture for a bedroom :
The room should not be overloaded with furniture; it is better to select multifunctional interior pieces.
The furnishings should be similar in style and design so that the bedroom will look more holistic.
The presence of mirrored panels visually makes the room more spacious.
It is better to take light furniture for a small bedroom and avoid too bright decor.
In a large bedroom, solid headsets with a wide range of items look good.
Also, wooden furniture is a versatile option suitable for an interior in any style.
A cozy atmosphere can be created with the help of original lamps, paintings, and figurines.
Conclusion
Have fun browsing the many bedroom sets available online, finding the collections you love the most. It is easy to find a complete bedroom set with free shipping. This is also an excellent opportunity to get some heirloom quality furniture. When you decide on the perfect set, use the measurements to create a pattern so you can arrange it within the interior wall lines you drew with the chalk. Once you know exactly where you want everything to go and what will be included, you can then have your architect essentially build the addition around your vision. Also, selecting furniture, you have to consider many factors, from color and size to price. But if you once take this issue with all responsibility and seriousness, it will pay you back twice.
The ideal complete bedroom set: Master bedroom add on
was last modified:
October 14th, 2022
by
Recommended