Decorating a modern master bathroom can be tricky. The fight between to keep all the things that you may need vs not making the bathroom look cluttered is a real challenge.
A master bathroom is adjoined to the master bedroom and contains a shower, a toilet, and a bathtub. Traditionally, the master bathroom is of the size of a small bedroom – 10' X 12'. However, the size varies a lot in most modern households.
The important thing to note in this regard is to understand how to decorate master bathrooms without having to spend a lot. This article will tell you how to decorate a modern master bathroom in a budget-friendly way.
Planning for master bathroom layout? Get the best estimate with us.
How to decorate a modern master bathroom?
When it comes to decorating a master bathroom, there is a lot you can do. Since a modern bathroom design tends to be minimalistic and sleek, you don't want to go overboard with decorations. Here are 10 decorating ideas that will ensure you keep that modern feel in your master bathroom.
1. Repaint your vanity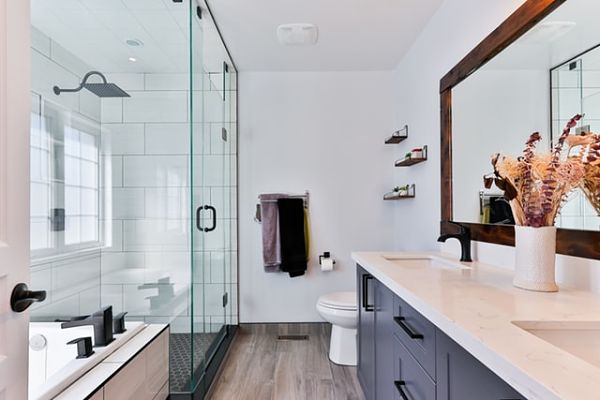 Photo by Sidekix Media on Unsplash CC0
Vanity is probably the first thing that you will notice upon entering your bathroom. Repainting it will definitely make the first impression better.
Instantly estimate the cost of your remodel...
...or take your time to personalize dozens of choices to transform your house into your dream home.
2. Refinish the drawer pulls and knobs
Drawer pulls and knobs tend to lose their shine from time to time. It is a good idea to refinish them to maintain that spark. If you are looking for bathroom medicine cabinets, keep these factors in mind.
3. Paint the walls with different colors
Try painting one or more walls with a neutral color for a customized effect. Check out our blog on bathroom colors for more insights.
Further design tips? Take a look at these 10 Design Ideas for a Luxury Master Bathroom
4. Use mirrors to make a statement
Mirrors are known to make a very bold impression. Try installing the one that suits your personality the best. If your bathroom is small, you might want to look at these smart bathroom mirror ideas.
5. Use lights for a dramatic setting
Nothing beats the effect that lights can have on your bathroom. If you are looking to give your bathroom a dramatic feel, make the best use of lights. Stay with us for some dreamy bathroom lighting ideas.
6. Change the curtains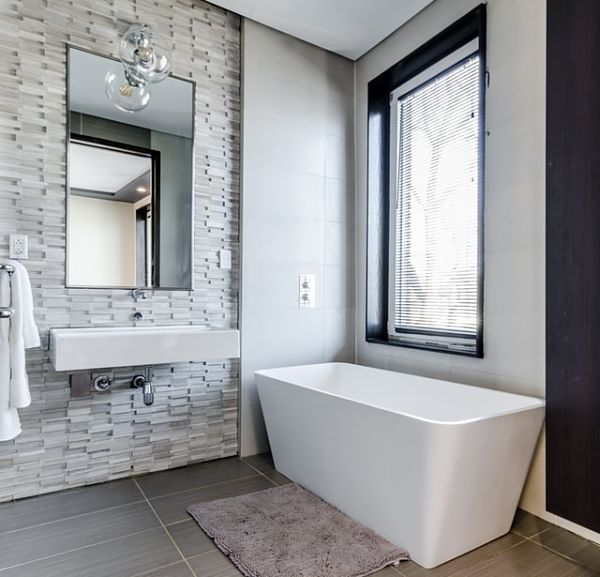 Photo by Chastity Cortijo on Unsplash CC0
Bored with the same curtains? Change them to blinds give the interior of your bathroom a new look and feel. With their straight lines, blinds fit perfectly with that modern design style.
Get the best estimate for your master bathroom layout with our estimator tool.
How to Modernize Your Bathroom with Minimal Disruption?
7. Add some extra storage
You can never really have enough storage space in the master bathroom. Try adding some extra storage today! Check out these smart and functional vertical bathroom storage ideas.
8. Make the best use of accessories for the right ambiance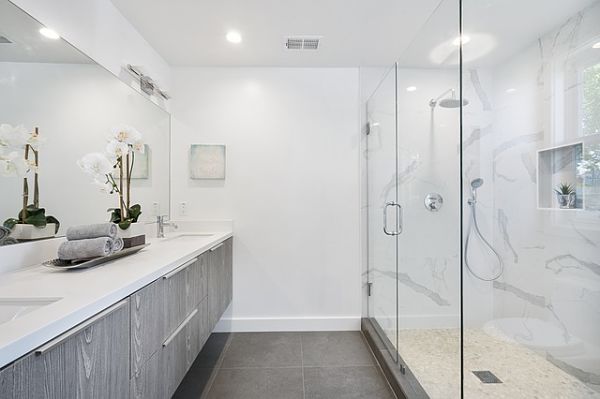 Try installing some nice cool accessories in your master bathroom. This will help you to create the right kind of ambiance.
9. Use live plants for a natural effect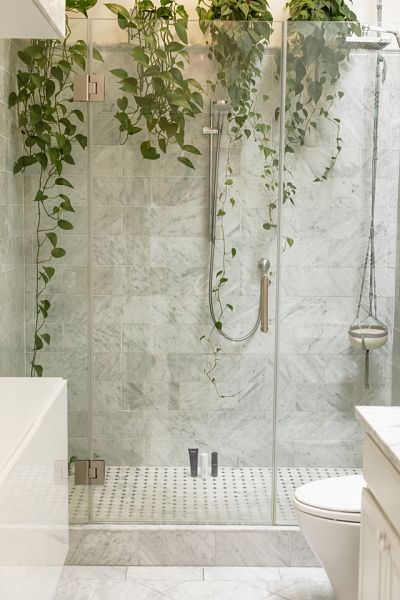 Photo by Curology on Unsplash CC0
Nature never fails to add beauty and life to any room. Try keeping a few live plants in your bathroom as air purifiers and mood enhancers.
Take a look at our guide on Factors to Consider for the Right Modern Bathroom Vanity
10. Get some fancy bathroom wall art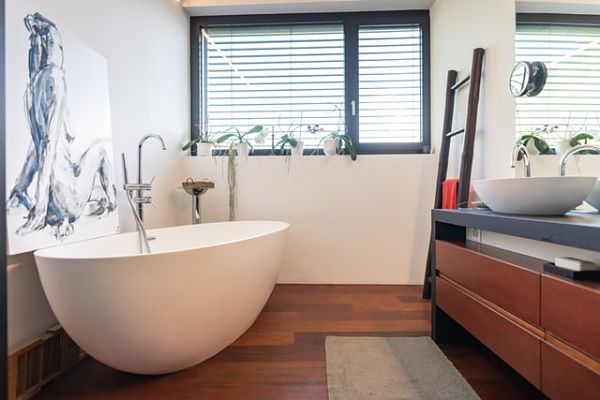 Photo by AVANTECTURE on Unsplash CC0
There is really no end in trying to make your bathroom look fancy. Get some modern decor for that extra effect.
So, what are you waiting for? Make the best use of this information by trying some of these at home. Give your modern master bathroom a touch of freshness and renovation today!
Read more: 9 Gorgeous Gray and White Bathroom Ideas
How to Decorate a Modern Master Bathroom?
was last modified:
August 29th, 2022
by
Recommended