Home safety is undoubtedly a top priority for every homeowner.
A safe and secure environment not only provides peace of mind but also protects your family, belongings, and property from potential threats.
Fortunately, enhancing the security of your home doesn't have to require spending a fortune or hiring professionals. With a little know-how, you can undertake simple DIY projects yourself that can significantly boost your home's safety.
So, consider implementing the following simple upgrades so that you and your loved ones can live in a safer home.
Secure your doors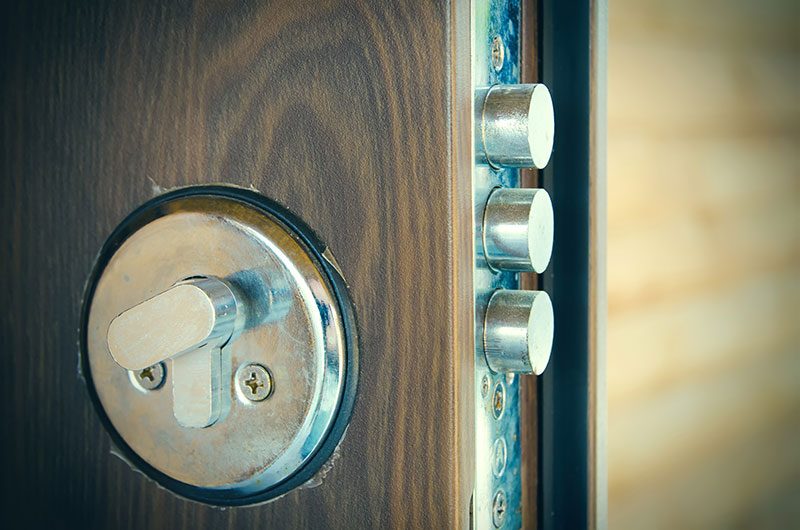 Your doors should be strong enough to keep intruders out efficiently.
For a simple upgrade, replace old door locks with deadbolt locks or accessibility locks that provide increased security.
Additionally, you could reinforce door frames and install peepholes to monitor who's outside before opening the door.
Install window locks
Enhancing the security of your windows is essential for a more secure home.
One simple DIY project you can do is install window locks. You can find locks at any hardware store, and they come in various types, such as key-operated locks or sliding window locks.
Improve the outdoor lighting
A well-lit exterior can deter potential intruders or burglars. To upgrade your outdoor lighting, consider installing motion-sensing lights around your home's perimeter.
Remember to focus on areas like walkways, entrances, and dark corners for better illumination.
Set up a security camera system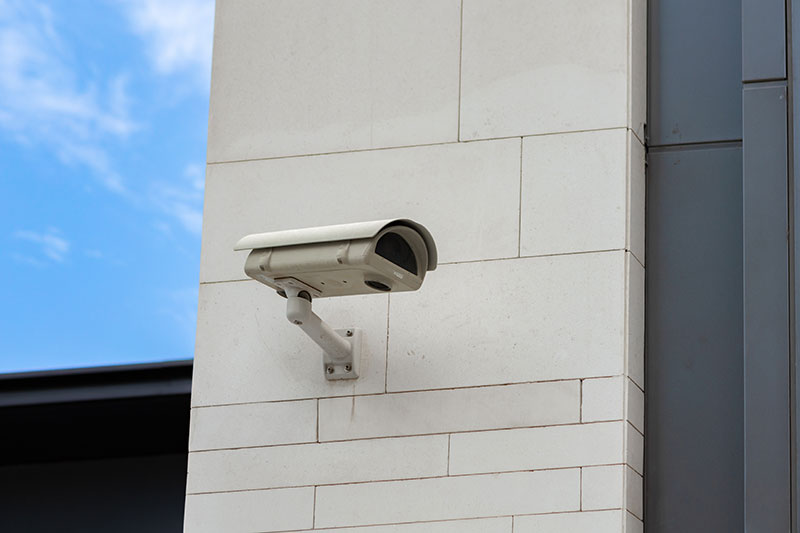 Installing security cameras is an effective way to enhance safety in your home.
Choose from wireless cameras that are easy to install and do not require professional assistance or opt for traditional wired setups if you feel comfortable with electrical work.
Ensure proper placement of cameras for optimal coverage
Add smoke and carbon monoxide detector 
Safety measures aren't just about deterring burglars. You should include fire prevention and early detection, too.
So, install smoke and carbon monoxide detectors in key areas, especially in bedrooms and near fire-prone appliances such as ovens or furnaces.
Also, make sure you regularly test the devices and change the batteries as needed.
Keep your yard maintained
A well-maintained yard can help prevent break-ins while enhancing your home's appearance.
So, trim overgrown bushes that may provide hiding spots for intruders. Additionally, store ladders or tools that could be used for breaking in out of sight.
Install timers for lights
Making your home look occupied even when you are away can deter potential burglars.
So, consider setting up timers for interior lights or electronic devices to simulate activity within the house at different times throughout the day.
Secure sliding doors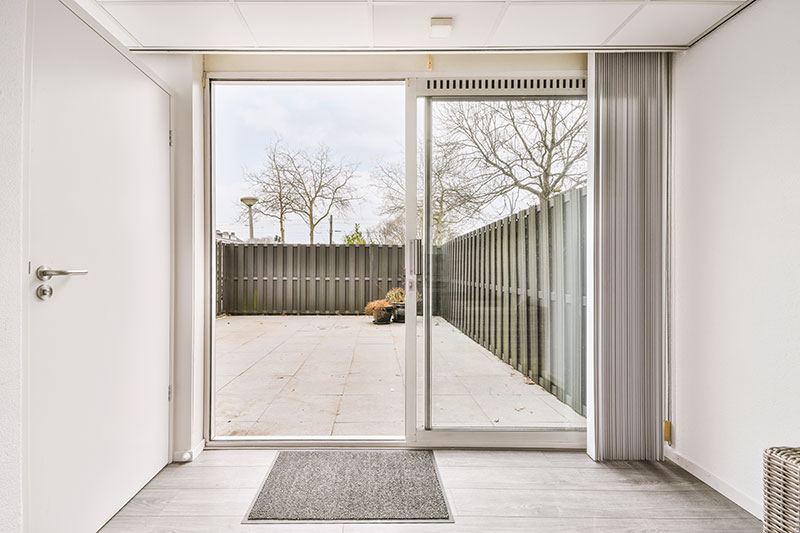 Don't overlook any sliding glass doors when securing your home. Such doors can be vulnerable entry points for intruders. You can add a simple yet effective security bar or install an additional lock mechanism to hinder unauthorized access and ensure safety.
Upgrade your garage security
Your garage should not be neglected when upgrading your home security. Ensure the garage door has a functional lock and consider installing a smart garage door opener with remote access control.
Furthermore, you may want to add motion-activated lights around the garage for better visibility at night.
Install an automatic gate opener
An automatic gate opener is an effective security measure that adds convenience to your daily routine. With this upgrade, your driveway becomes more secure. You can prevent unauthorized vehicles and people from entering your property. Though the expense of an automatic gate opener setup can be higher than some other upgrades, it's a worthwhile investment for added safety and long-term peace of mind.
Research different gate opener options and choose one that fits your needs and budget before undertaking the installation process.
Final thoughts
Creating a safer home is achievable through simple DIY upgrades like those listed above.
By investing time and effort in enhancing your property's security features, you will not only protect yourself and your loved ones. You will also achieve peace of mind.
Simple DIY upgrades for a safer home
was last modified:
June 6th, 2023
by
Recommended