It is expected that homeowners insurance covers water damage, damage by fire, and a lot of other things. However, will your homeowners' insurance cover broken windows? The answer to this question is not a simple yes or no. Let's take a closer look at when and if a broken window is covered by homeowners insurance.
What type of home insurance policy do you have?
Your homeowners' insurance policy will either be a named peril policy or an open peril policy.
A named-peril policy will declare a certain number of perils that are covered under the policy. If the reason your window is damaged is one of those perils, then your home insurance cover will cover the damages.
On the other hand, an open peril policy specifically states what losses are excluded from the coverage. If the reason your window was damaged is excluded, then you can file for damages.
Before filing a claim, it is very important that you know what kind of home insurance policy you have opted for, and to be doubly sure, that you always check with your insurance agent that the reason your window broke is valid enough for your policy to cover the damage.
How did the window break?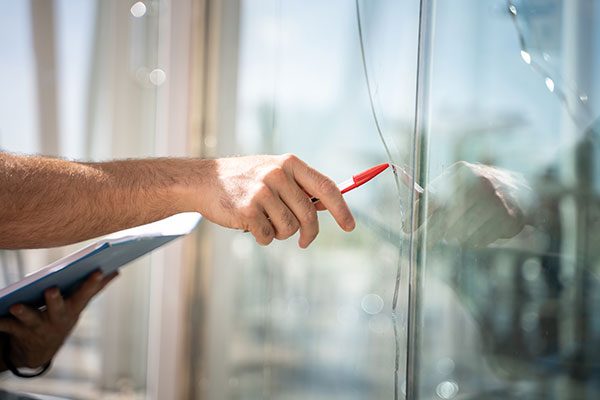 Fire, natural calamities, or a break-in
If your window was damaged by a weather phenomenon, a fire, or because someone tried breaking into your home, then you can be sure your insurance policy covers it.
The standard perils covered under most homeowners insurance policies include damage by fire, hail, rain, theft, and vandalism. Consult your insurer to ensure your insurance policy covers the perils before filing an insurance claim, and be sure to not exceed your deductible by always getting a quote to know how much it will cost to repair or replace the window in advance.
A neighbor broke it
If your neighbor or their kid breaks your window, their homeowners' insurance ought to pay for the damages under their personal liability coverage.
If their policy does not have personal liability coverage, it would not be unfair of you to expect them to pay out of pocket. In fact, you could sue them for refusing to pay for the window damage they caused.
Your kid broke their window
The same rules apply if your child were to accidentally break your neighbor's window as well. Use your home insurance policy's liability coverage to pay for the damages, so you don't need to bear the cost yourself.
Know what types of coverages pay for window damage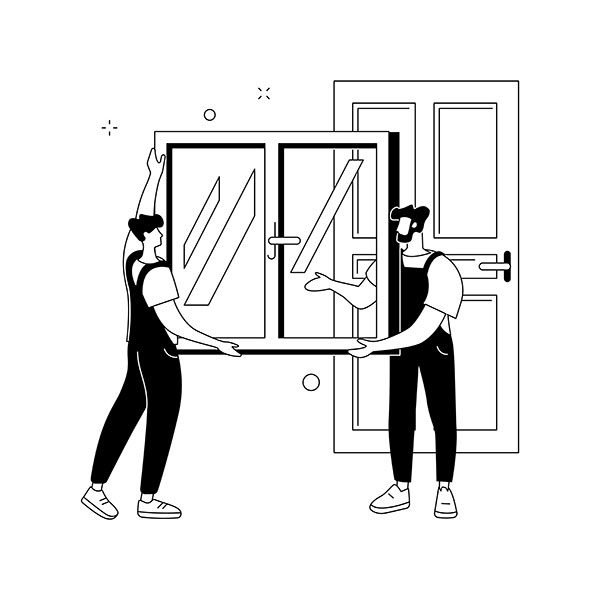 A typical homeowners insurance policy has six coverage types, labeled A, B, C, D, E, and F. Normally, things like damaged windows find themselves covered under types A, B and E. Let's take a closer look at what those types of coverage are.
Coverage A
Is called Coverage or "dwellings coverage", and covers all the windows that are a part of your home's structure.
Coverage B
If the damaged window is part of your storage shed or any other structure physically detached from the main structure of your home, then Coverage B or the "other structures coverage" of your homeowners' policy will pay for it.
Coverage E
Coverage E is something we've already addressed, "liability coverage". This will pay for damages if you or someone from your household damages a neighbor's window.
It would, however, be unwise to assume that damages are best paid for by your insurance policy all the time. The amount of coverage depends on your policy's deductibles and coverage limits. In some cases, you may find it to be more beneficial to simply pay for the repairs yourself.
When will my policy not cover window damages?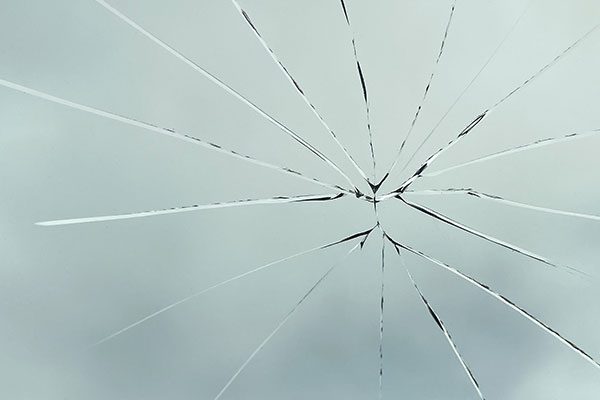 Now that you know what kinds of window damage your home insurance policy does cover, it is important that you understand what damages do not cover.
Home insurance policies are designed to pay for sudden and accidental damages. This means that damage due wear and tear doesn't fall under the policy.
Wear and tear is a broad term used to cover a lot of types of damage. For example, if the window suffers due to rotten window frames, the policy will not pay for repairs or replacement.
Similarly, damaged window seals will not be covered either, since these are things that can be addressed by regular maintenance.
This is why it is important to stick to a regular home maintenance schedule so that you do not ignore structural damage until it's too late and end up spending a fortune on renovations.
It is also noteworthy that if you live in a rented home, renters insurance will not pay for damages to the home you live in, but liability coverage will apply to damages caused by you to others' properties.
Educate yourself about your homeowners' insurance policy
This short read is about one aspect of what a homeowners insurance policy pays for and does not pay for. Like broken windows, there are plenty of inclusions and exclusions. There are also clauses in a home insurance policy that a lot of homeowners are ignorant about. Ask your insurance agent to spend some time taking you through your policy in detail before you sign on the dotted line. So you know for sure what insurance coverage protects your home is entitled to.
Read more: Why insurance company want to inspect my house?
Does home insurance cover cracked windows?
was last modified:
November 29th, 2022
by
Recommended