5 Most Important Considerations for A Door Lock Replacement
Are you done with old fashioned breaching door-locks and want to replace them with a new yet more secure option? I am happy that you are here because though security is a priority for humans, still, we pay the least attention to door locks though they play a super essential role in our safety. Besides this, an unwise choice of door locks can end up replacing the door locks after almost every season. This thing not only hits our budget as a burden but disturbs our routine as well. So, you seem a wise person to make some strategies before going to buy the replacement door locks for your home or office security.
Here are the top five and most important considerations you can make for a door lock replacement:
1. Consider Your Requirements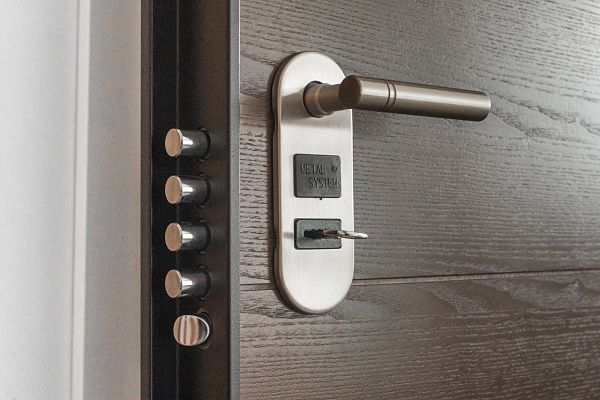 I understand your primary requirement is security and the safety of your home or office as well as the persons and stuff inside them. The conditions I am talking about are a little different from that. Locks vary concerning door types, door sizes, and the places of the doors where these will be installed. You know that a door lock made for the main gate is not suitable to use on the safe locker, and a door placed on the entrance can not have the same lock as the door of the living room, right? Therefore, you need to check the requirements of your home doors concerning their types, locations, and sizes before purchasing door locks.
If you want to know the cost of installing an entry door for your house, try our free estimator tool. It's easy to use!
2. Not Just Security but Convenience
Security is good, and almost all home doors offer it, but do all home doors provide convenience? If you don't understand what convenience is, let me explain. Digital locks are more convenient to padlocks because of their ease of use. For example, you don't need a physical key to unlock the digital lock, and forgetting it to keep with you doesn't matter. It is called convenience. Therefore, I recommend you to consider satisfaction when you go for buying replacement locks for your home or office buildings. Another thing that plays a role in making a lock convenient is the cost of installation.
How Much Does an Interior Door Installation Cost? Let's find out together!
3. Have an Idea About Prices and Installation Cost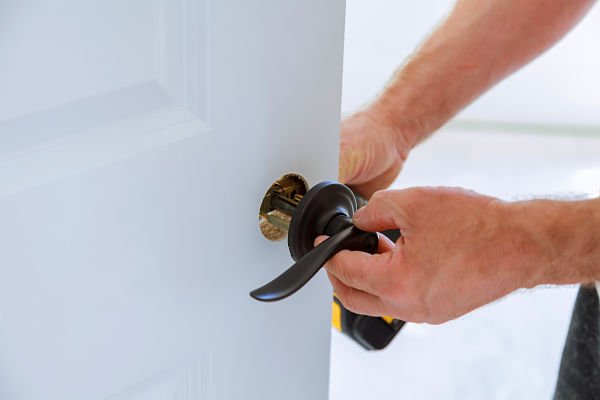 Photo by Freepik
We are all running with the problem of scarce resources and unlimited wants. Even if we replace the word "wants" with "needs", scarcity remains the same. Therefore, you should go to the market with some homework for the price of the lock and its cost of installation. In this situation, you should purchase a lock that can be self-installed, for example, a portable door lock. A portable door lock keeps you secure forever as it is unbreakable. Some further pros attached to portable door locks are:
· Pros:
No installation cost
One clamp for all your needs
You will have your security along with you no matter where you are.
You don't need to take your luggage with you everywhere when you are on a trip if the hotel security is not that up-to-the-mark.
· Cons:
However, as nothing comes without drawbacks, so a little disturbing thing about using portable lock is:
You can misplace it easily due to the compact size.
Want to have all your facts straight on storm door installation? Take a look at our guide!
4. Not Just Brand but Quality as Well
Moving on, I want you to recommend that you always consider the quality of the lock you intend to buy. The biggest mistake we make while purchasing everything, not just locks, is depending on brands. I am not completely against being brand conscious, but what about all those negative comments that famous brands receive? Therefore, depending just on the brand is injurious. To check for the quality, you should go through the characteristics of the lock, such as its material, size, functions, and biggest of all, warranty. A lock that comes with a warranty is always worth buying even if it doesn't belong to a famous brand.
Do you want to have all your facts straight for your upcoming renovation process? Take a look at our ultimate guide on home remodel.
5. Don't Overlook Style for Modern Living Locks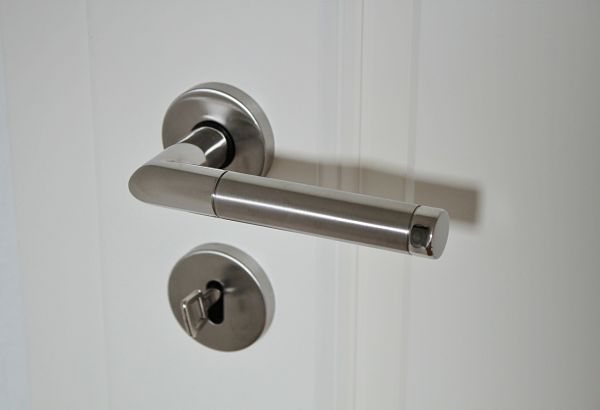 Lastly, you should also not forget the style and shape of your lock as long as you want to maintain your label of modern living. A modern home doesn't just involve contemporary furnishings like stylish sofas, beds, settees, and other pieces of furniture, but it also relates to your doors and door locks. So, what are the things that make your door lock adaptive to modern living
Lock color, matching with door color
It should be compact
Should have different functions.
It should be portable.
Bottom Line
The top five points of consideration that I have mentioned above will surely help you in making a purchase that's worth to meet all your requirements. I recommend you to make a list of points while going to buy door locks for replacement.
Searching for a new door? Take a look at our guide on Comprehensive Guide on Composite Door Prices
5 Most Important Considerations for A Door Lock Replacement
was last modified:
March 22nd, 2022
by
Recommended