Backyards become a space for family recreation, that's why their design is so important. It can be open or enclosed. In case you want to avoid maintenance costs for your patio outdoors, We bring you these enclosed patio ideas on a budget.
How much does it cost to enclose your patio?
The range to build a custom patio enclosure is around US$ 10,000 to US$ 25,000 and may go as high as US$ 40,000 if installing electricity or adding custom features to the room. A 200-square-foot screened-in patio will cost about $6 per sq ft for a total of $1200.
But first, let's see approximately how much it would cost to cover your patio. This will always depend on several factors that we have talked about before. And they are the following:
Design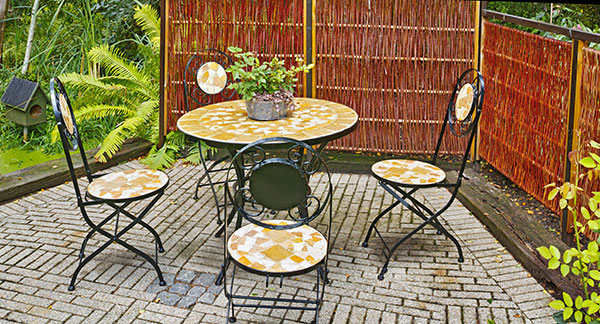 Ask for help if necessary, and remember that it is a space to recreate and not to lament. Hire an architect if necessary. It will be a good investment in the long run. However, you can do it yourself by looking at image galleries as enclosed patio designs.
Read more: Front yard patio designs
Materials
Depending on what you choose, you have to be careful of the type of materials for your enclosure. If you are working under a budget, make sure you have prices from several suppliers. The quantity is determined by the patio area.
Size
Depending on the area of the patio to be covered, the price will increase or decrease per sq ft. You can do only half, full, or only a quarter of the patio. It depends on the design and the budget in mind.
Type of enclosure
The common choice is installing a conventional roof enclosure. But if you are on a budget; installing an awning with screens to cover the sides will be cheaper than a conventional roof enclosure with actual walls.
Shipping
You should ask the suppliers if the purchase prices include shipping. If not, negotiate or agree. The farther the distance, the more expensive and contrary. Remember that you must pay transportation insurance and don't forget to count and check the material and the quantity purchased.
Permits
To implement your enclosed patio ideas you must ask the local building department about the reforms that you are going to do; surely you will have to pay some tax and register the modifications, which can be between 100-300$. It is better to be sure and prepared.
You can make an initial investment to determine the style, design, and type of material to buy with an architect. Once this is done you can start the project and look for the materials and follow up on your own.
Read more: 3d patio design ideas
Types of materials for enclosing your patio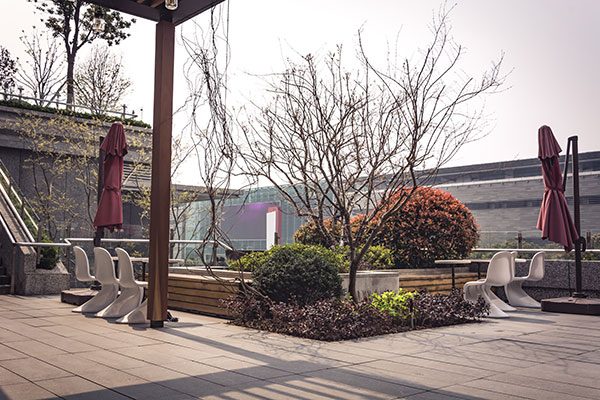 Flooring
It is important to be clear from the beginning what type of flooring the patio will have, not only for the design but also for future renovations or remodeling.
Concrete
The cheapest and most efficient, you can find several options of types of concrete floors and according to the design of the type of environment can be a great element.
Read more: Can you paint a concrete patio?
Brick
Concrete is the material with more variety and access than there is. It allows creating of unique environments, creating patterns with them, and is also easy to maintain.
Pavers
It has infinite models that you can use in exteriors, with textures, with natural stones, concrete, porcelain, and ceramic. The incredible thing about this type of material is its maintenance and easy access.
Cut natural stones
They are so much more expensive than the previous materials. They are more colorful and give a particular style to the area. Easy to maintain as long as it has the necessary treatment.
Wood
This is one of the most diverse materials, from the cheapest to the most expensive. All of them can be useful. It gives a cozier atmosphere and does not necessarily have to be wood, it can be ceramic that looks like wood. It will also depend on the chosen design.
Artificial grass
It is an excellent option because it is easy to maintain, ideal for an environment where you can share with children and pets, and does not attract insects.
Walls
You can use different materials to cover your patio, from large wooden doors to aluminum windows.
Frame material
It is the most popular choice with aluminum and vinyl being the most commonly used. Because of its durability and resistance. Vinyl on the other hand requires less maintenance and is not prone to splintering. It is not as affordable but better finishes can be achieved.
Pre-constructed window wall system
Can be customized which increases the price. Gives a feeling of spaciousness which makes it aesthetically pleasing.
Outdoor curtains and drapes
They are elegant and create a more romantic atmosphere but also protect against mosquitoes and pests, which would be an incredible option and at a very good cost.
Enclosed patio ideas design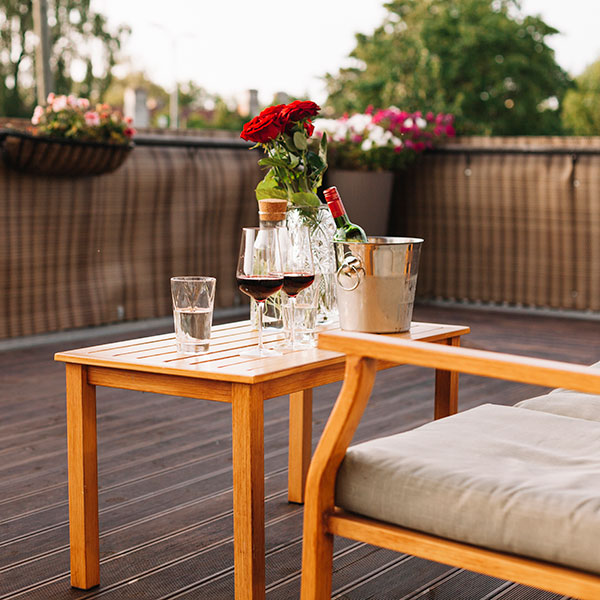 Here we give you some options to inspire you on how to enclose patio ideas on a budget.
Glass enclosed patio
They are the most used, especially in patios because they give the feeling of being outdoors all year round without leaving the house. You can choose the designs you prefer. From one to double panels depending on your budget.
Lattice enclosed patios
The most common material, economical and versatile, you can separate areas with this material and also keep out the sun, unlike the windows. Combined with bricks can give a colonial, warm, and antique atmosphere.
Enclosed patio windows
Not an option if you are on a tight budget, it is the most sophisticated.
Tropical
Beach elements, and exotic plants, combines with all types of flooring and give a more relaxed and unique atmosphere. You can create a Hawaiian sanctuary, using panels of linen and bamboo fabrics to protect from the sun. Allow playing with unique pieces of furniture.
Fence enclosure
Used more for privacy, they are usually made of wood and can be customized according to the chosen style and design. The only thing you have to take into account is the local building code permits. For the height of the same.
Sunrooms
They are rooms created together with the structure of the house, that is to say, they are planned rooms. The idea is not too much but it does not fit into a budget.
Garden patio
You can add the plants you want, and the style you want, and create an oasis. Or simply accompany the environment and give it a closer touch.
Outdoor dining
By covering a patio, you are creating another environment in the house. This can be used as a place to visit, grill, play, watch movies and TV, or to share by putting a dining room or a bar and serves as an auxiliary kitchen, increasing the value of the house.
Read more: Building an outdoor kitchen
Enclosed patio kits
It sounds expensive but it is not. They are pieces prefabricated in vinyl or wood. You must be very sure of the area and linear meters to make an optimal budget and that once placed cover the required area.
As you have seen, enclosed patio ideas on a budget not only give a nice look to your house, but it also increases its value of it, it allows you to create an extra room which means you can use it later as a storage space for tools, furniture, etc. Last but not least it gives you privacy and security. Which gives you a peaceful environment and does not have the property so exposed.
Read more: How close to property line can build?
Enclosed patio ideas on a budget. How to do it?
was last modified:
September 19th, 2023
by
Recommended