The role of graphic design in home improvement and renovation
It's true that there is no place like home. Nowhere will you feel safer and more comfortable than in your own flat designed according to your taste. Whether you like cozy armchairs with pillows and blankets in each room or you're more into minimalism and want to keep it simple, it's better to think out the design in advance. And here graphic design can give you a helping hand!
The same sticks to renovation, too — when you want to completely change the place you live in, it won't be great to just mindlessly buy every item you like. In such cases, you can draw inspiration from the graphic design team who posts a lot about trends, write helpful articles, and have many tools that can help you with creating unique pieces for your home!
But you may wonder, how graphic design can help with home improvement if it's more about digital space? Actually, there are many reasons it can be useful, as the two these spheres have a lot in common. Let's take a look at the similarities they share.
1. Design principles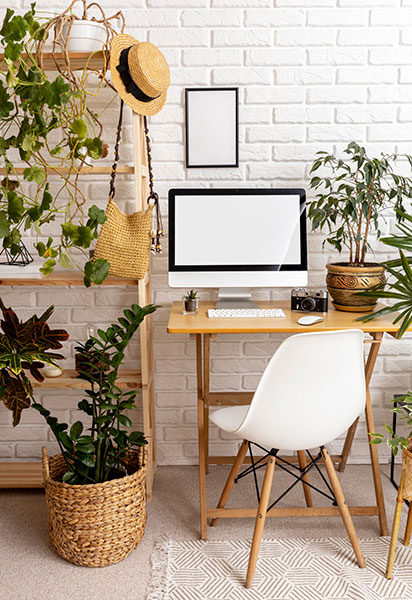 Design principles will help you create a well-balanced interior design. Knowing them is vital for graphic designers, which makes them good specialists for organizing the flats, too. Just taking a look at the 7 main design principles will make you see how important it is to possess this information if you want to create harmonious interiors.
Emphasis
This one teaches how to place items that should be in focus at the right spot. Emphasis helps a lot not to create a design that will either drive you crazy because of how visually busy it looks or on the contrary get boring soon.
Balance
Speaking of visually busy design: imagine a room where all the furniture stands in one corner, while the others have nothing. Sounds terrible, right? That's why learning balance rules are important for both graphic and interior designers, as the same may be applied to any graphics, too.
Contrast
It's crucial to understand the size and weight of every detail you put on your poster or in the room. Colors, textures, and items themselves — in order to look like a wholesome composition they need to contrast with each other and not as they come from different worlds.
Repetition
Repetition is a great thing to unify the design and make it look balanced. Regarding interior design, it may be the same plant pots, patterns on the walls, and other details that will strengthen the whole image. But it's important to not overdo it, of course.
Proportion
Well-sized items placed next to each other will also help to create a good interior design. It won't be superfluous to learn how the furniture relates to each other if you aim for a great result.
Movement
It won't be great for an interior design to have an item that will stick your attention to it and won't let you see the whole picture instead. Your eyes should slide from one thing to another naturally. And the principles of movement in design will surely help you project such an interior.
White space
Not every corner of your room should have something in it. Sometimes it's better to just let it be. Considering the white space rules, you can design it easily.
2. Color theory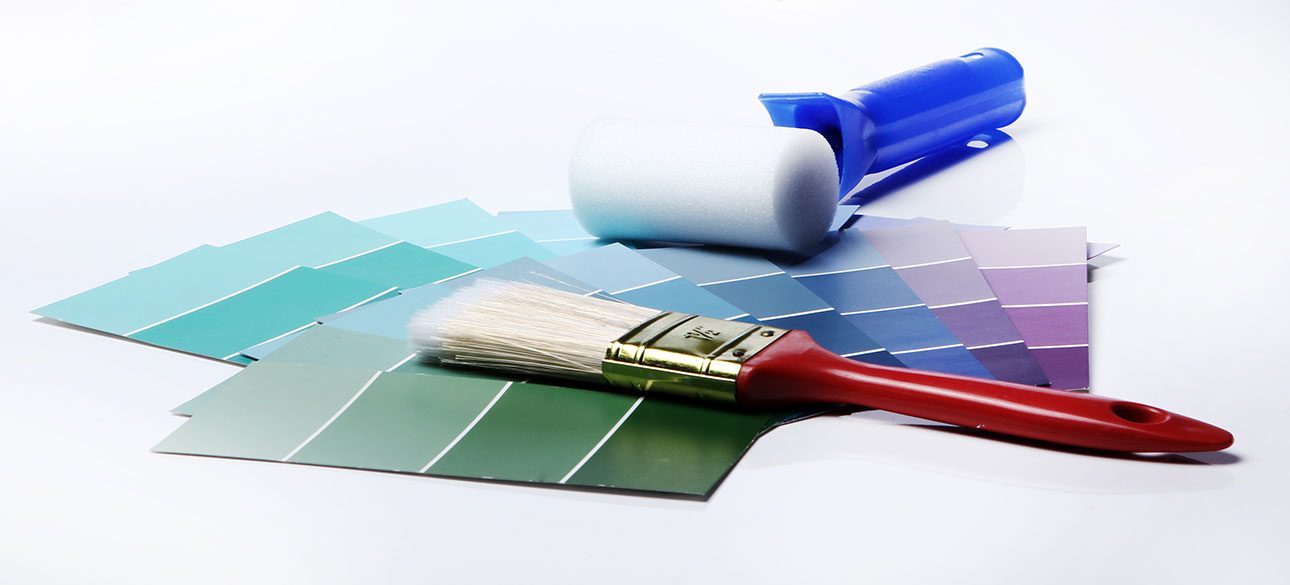 It's a well-known fact that colors play an important role in psychology. While one color may evoke positive emotions and charge you on a successful day, the other will make you sad once you see it in the room. The same principles are used by graphic designers, as they communicate with the public through images, patterns, and colors.
But that's not the only thing worth your attention while planning out the design of your apartment. The things you should also take into account are how the shades you choose work with each other, which color should be the main one, and what hue will complement it the best. That's the same thing that graphic designers decide while considering the next art project.
3. Patterns
The usage of patterns in graphic design is quite obvious, but how they can be applied in the interior may cause questions. Actually, patterns add depth and grab attention so if you need to highlight a part of the room — try adding them and you'll be surprised how different the whole design will look.
A great opportunity to show off your skills in working with patterns is to paint them on murals. Geometric shapes will add character to your place and they simply look amazing on a large scale.
4. Texture combinations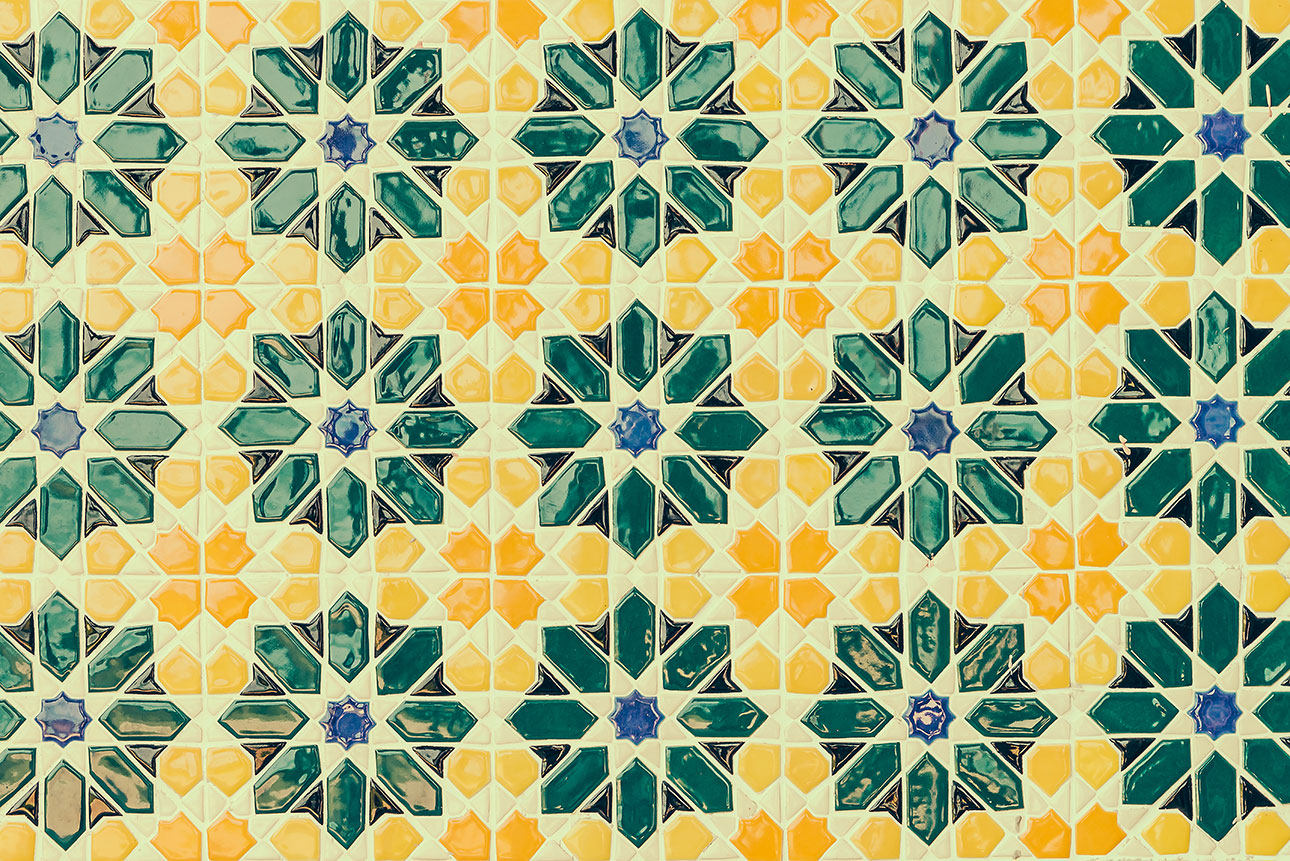 Stone, soft fabric, even light — there are endless textures in interior design you can use to create a unified image. But without knowing at least the basic rules of combining textures it will be impossible to mix them in a balanced way. And here graphic designers enter the game.
Despite the difference in textures used by graphic and interior designers, the rules are pretty similar. Of course, planning out the apartments you don't need to think of fonts compatibility (however, it also may be useful in some cases) but knowing how to combine wood texture with a paper one will definitely be a great help.
5. Investigating social media
Though the first goal of social media was to provide people with a platform to chat with each other often and comfortably, nowadays they are completely different — from the look to the purpose. There are more visually-based sites where communication is just an option. It may sound disappointing, as it means we like to spend more time alone (the pandemic surely played a role in this) but when it comes to finding inspiration, it's a big advantage!
Both graphic and interior designers use social media to find creative ideas, keep up with trends and simply look for something new. And when it comes to home renovation, these places are an incomparable source of inspiration. There you can find everything you need to improve your interior design: whole concepts, DIY hacks, and the best part is that all the freshest trends are just one click from you.
Another great thing about social media in terms of interior design is that you no longer have to search high and low to find the exact furniture you saw in the picture. Nowadays everything you see on the image in many cases is actually a link that allows you to buy the item! That makes shopping so much easier and not time-wasting.
It's a sure thing that graphic and interior designers' knowledge and way of work aren't interchangeable. Each of them knows in depth their sphere, but it doesn't mean they can switch positions with the snap of their fingers. There are many details only professionals know. However, these spheres are really close to each other and some principles work the same for them. Graphic design does play a big role in interior design and knowing its rules will help a lot when planning out home improvement and renovation.
The role of graphic design in home improvement and renovation
was last modified:
April 17th, 2023
by
Recommended