A Guide to Upcycling: Furnish Your Home for Free!
Upcycling is the hottest new trend for DIYers. It's quickly finding its way into every home for many reasons: it's free, allows you to express your creativity, and it's a way to go green.
What Is Upcycling?
Upcycling is the creative process of transforming discarded, old materials that you have around the house into useful, beautiful items. But it's not just changing any old item into another item for another use. For example, if you bend a clothes hanger to get into the car you locked yourself out of, that is not really upcycling. It's only one use and not a home item. If you take that clothes hanger and bend it into a circle and tie strips of colorful tissue paper to it to make a wreath, then that is upcycling. Upcycling is intended to give a used item a better purpose.
Read more: Eco friendly building materials
Recycling vs. Upcycling
Recycling uses materials, such as glass, plastic, paper, and metal, and breaks them down to their base material. When it's in its base form, it's remade into a new consumer product which can sometimes be of lesser quality.
Upcycling doesn't break down the materials. It's refashioning materials, so it's still the same product that you started it with. Depending on your DIY skills, the upcycled item is usually the same quality or better than the original.
Upcycling Is Green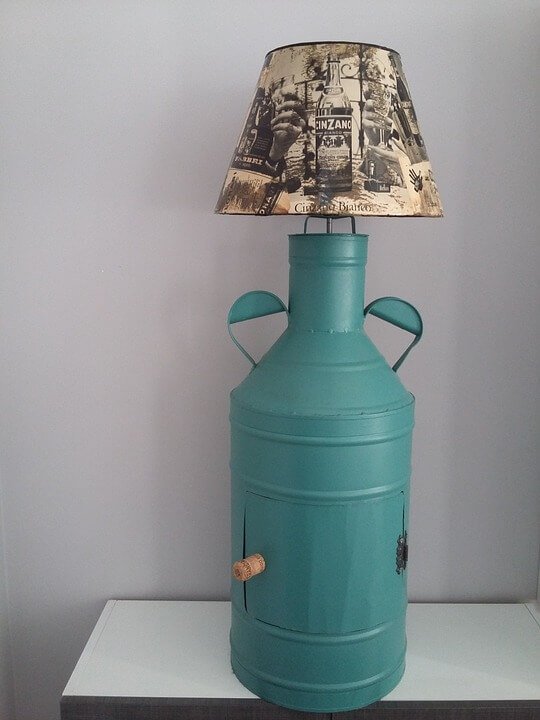 A huge reason that people decide to upcycle is that it has a positive impact on the environment. It completely removes items from the global garbage system. It's also a good alternative to recycling as it doesn't require water or energy to break down materials. Upcycling only requires your own creativity.
If you're interested in upcycling projects, but don't know where to start, you can find inspiration for your next project anywhere and everywhere. Here are some common project ideas that you can use to furnish your home for free.
Read more: Sustainable building trends help home become greener
Upcycling Projects
When starting your own upcycling project, you can start with the things that you already have. Do you have an old piece of furniture that's been sitting in storage? Maybe you have old wine bottles sitting on a shelf? Or multiple copies of the same items that you just don't know what to do with? Inspiration is all around your home.
If you have a project already in mind, then start on that. If you don't have the material needed, look at local thrift and secondhand stores.
Upcycled Doors
Doors get beaten up through the years. Children scribble crayons on them, pets scratch at them, and weather can beat them down. While old doors aren't the most attractive thing to keep around the home, they can be turned into beautiful pieces of home decor.
Doors have a unique shape that can be transformed into coffee tables, a bench, or a headboard. You can saw and sandpaper old doors to turn them into whatever you like. If you're unfamiliar with tools that you can use to transform these doors, then read guides and reviews on tools, like a lucid guide to the pros and cons of orbital sanders, which can make projects so much easier.
Upcycled Bottles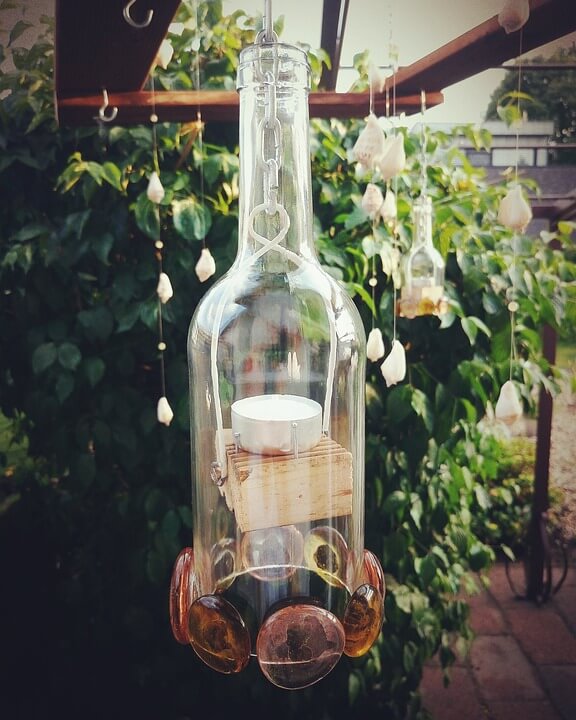 Glass and plastic bottles are common items that everyone has around their house. If you're looking for a good way to utilize your extra glass bottles, you have plenty of things that you can use. Upcycling bottles are the easiest and most creative way you can create more home decor.
For glass bottles, soak them in hot water and scrub to remove the labels. For plastic bottles, try to peel off labels then do the same process if anything remains. You can then paint the bottles and transform them into vases and lanterns.
Upcycled Shutters
Window shutters are another piece of your home that gets worn down by the weather over time. You can easily upcycle old shutters by making them into pieces of wall art or piecing them together to make a cool headboard. Paint them blue colors to give your home a coastal, beach vibe. Paint them reds and browns to make your home feel like a cottage. These are great ways to create an atmosphere in your home.
Get Started Today
You can become part of the upcycling movement one of two ways. You can use the items that you have around your home or purchase upcycled items that other people have made. Both ways positively impact the environment and give you a home item that is both useful, green, and beautiful.
Read more: How Flower Decor Can Change The Look Of Your Home
A Guide to Upcycling: Furnish Your Home for Free!
was last modified:
September 28th, 2022
by
Recommended