How to maintain an old house
Older homes, also commonly called antique homes, can be serious showstoppers. The craftsmanship and attention to detail are beyond comparison to homes built today. But older homes are not always the easiest to maintain. All that beauty and charm also brings a house that has lived a long life and needs a special kind of upkeep to look its best. Without the love and care they need, historic homes can slip away to the point of disrepair. If you're considering purchasing a more charming option for your next house, you may be thinking of what questions to ask when buying an older home. There are many things you should know about upkeep, maintenance, and even insurance options before making the decision.
The good side of older homes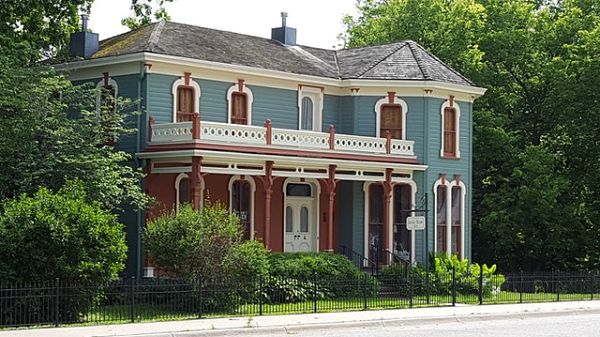 Before diving too deep into the worries and fears people may have about older homes, there are a few positives these houses have to offer.
Older or antique homes are considered any built before 1920. Though their age may seem scary, you will often find these homes constructed exceptionally well. The materials used in older homes are of much higher quality than those used in homes built today.
Beyond the materials used, the craftsmanship that went into building antique homes far surpasses any you will see today. So, the bottom line is, older homes are built to last.
Another positive you will find is the attention to detail and the unique features older homes possess. When you buy an antique house, you can be sure its character is special and unlike any other.
Older homes boast features like multiple fireplaces and crown molding in every room. And they may even have some unique and fun elements from times past, such as boot scrapers and laundry chutes.
While they may require a little extra upkeep, restored older homes offer great bones and plenty of charming features.
Upkeep of an older home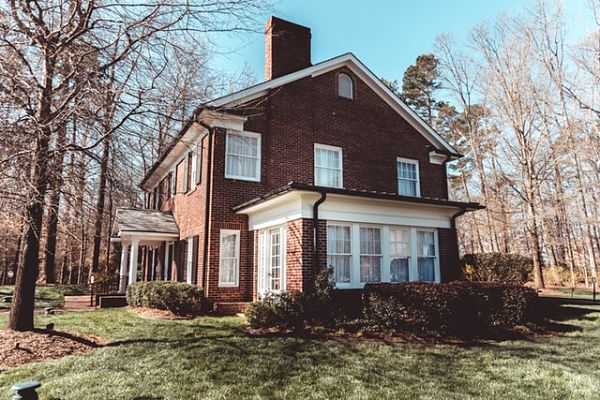 While no two homes are exactly alike, there are some common features many of them share. Because these homes are not only well-loved and lived in extensively, but also because the materials may differ from what we would see today, there are some unique needs in an antique home.
The first thing to consider in an older home is the care of the previous owners. Unless your family has lived in the same house for generations, your older home likely had someone living in it at some point before you purchased it.
If you are lucky, the previous owners kept the home in excellent condition and maybe even did some updates. This means your upkeep will likely be easy care and maintenance.
If you aren't so lucky and purchased an abandoned or unloved home, you may have a long list of repairs and updates on your hands.
General care of an antique home
Make sure you're cleaning for the material and age of your home. For example, old hardwood floors are stunning to see but often need upkeep to keep their beauty.
You can't expect to take care of 100-year-old wood like you would a newer material such as vinyl plank flooring. It needs special care and attention for it to look its best. There are many options to use, such as diluted vinegar or lemon juice, a mixture of vinegar and baking soda, or even a diluted oil soap.
Many of these cleaning options have been used for years, so you know they are practical and perfect for your old hardwood floors.
You will also have to do routine checks around your home to ensure everything is in good shape. Older homes have age against them, and that means a little more potential for damage.
Make sure you're inspecting your basement walls for cracks. The foundation of your home is likely extremely old, and that means damage could occur over time. Some small cracks are normal and expected, but keep an eye out for horizontal cracks, which can likely mean structural damage.
If items in your home, such as your boiler or plumbing lines, have not been recently updated, make sure you are checking those as well. They typically have long life spans, but considering the age of your home, they are something to keep an eye on to be sure they are in proper working order.
Read more: Crack in foundation floor causes
Updating an older home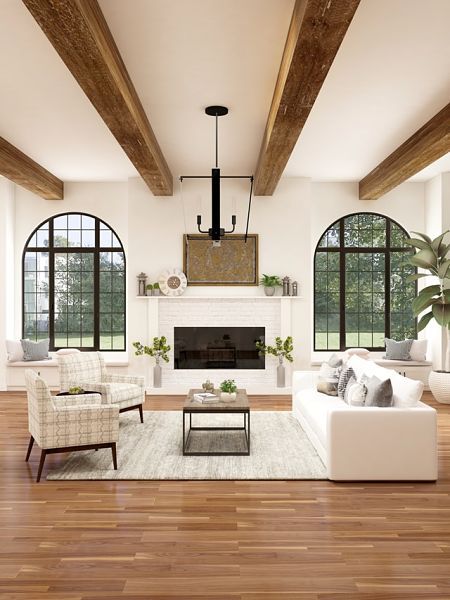 If you fell in love with an older home that has seen better days, you will likely want to update and make repairs to get it ready to live in.
Older homes can be somewhat tricky. With their uniqueness comes some problems with layout, space, and storage. In the modern age, these are all things people look for in a home. But 100 years ago, they weren't so important.
You may find when you move into an older home that hasn't had many updates that you lack some serious closet space, and the idea of open concept doesn't exist. If you want to update your home but not lose any of its charm or character, there are a few ways you can accomplish this.
First, do your research on the history of your home and what's inside. You may find that many of the areas you don't like aren't original to the house.
Keep in mind, homes built over 100 years ago likely didn't have indoor plumbing. So that bathroom you hate probably isn't original anyway. This can give you a little peace of mind when you decide to remodel it.
When it comes to a remodel, you should remember the material used in your home will likely be extremely difficult to find today. And if you can, you should be prepared to pay a hefty price tag for it more often than not.
The good news is, you can always scan the property of your home for miscellaneous material. You could get lucky and find some incredible wood beams laying around an outbuilding that will be a perfect way to keep the charm of your home while you update.
If you don't get lucky, you can always do a thorough search of materials available today that can align with the look of your home. Using these will allow you to keep the charm and overall look while still living in more modern quarters.
While you work through these repairs, make sure you have good insurance for coverage. You likely won't find any savings here, unfortunately. Insurance companies often see older homes as a little more high risk than a newer build. But you don't want to dive into any projects without coverage.
Read more: How to check smoke detector
Antique homes: Extra charm with extra care
Though older homes certainly require some extra love and attention, they truly are a time capsule of days past. They have incredible features you won't find in a house built in the modern age.
If you are debating on purchasing an older home, or if you have one already and simply aren't sure what to do with it, just remember that all the love you put into them will be brought back through their beauty and unique character.
It may seem daunting, but there are plenty of resources available to help through every step of your journey. And at the end of the day, you can sleep well knowing you are keeping a true piece of history alive and well.
How to maintain an old house
was last modified:
January 13th, 2023
by
Recommended