When it comes to removing your old floor and updating it with a new one, you should always opt for durable, hard, and easy-to-clean surfaces. And two of the most popular options that meet these criteria are hardwood and laminates. While the former material exudes a warm, natural, and luxurious feel, laminate is the new entry in the real estate market. Both of these flooring options come with their own pros and cons — making the choice between laminate vs hardwood flooring a difficult one. So, today, let us outline the key differences between the two so that you can make an informed decision.
Read more: Bamboo vs. Laminate Flooring: Which is the Best?
Laminate Vs Hardwood Flooring: Which Floor Type Looks Better?
Hardwood floors are made from a myriad of wood types — ranging from plain to the more exotic varieties. Some of the popular variants are solid hardwood, cherry, and engineered hardwood. You can get them in numerous shades, wood grain patterns, widths, and finish levels. You can polish the planks to lend a shiny look or opt for a distressed finishing to give a robust appearance to your home.
Even laminates arrive in various colors and finish levels, with some mimicking the exact look of handcrafted wood. They are manufactured by fusing together layers of wood byproducts such as fiber boards and melamine resin 3. A protective layer on the top of these sheets replicates the appearance of real wood.
Laminate Vs Hardwood Flooring: Cost Comparison

Overall, laminates are cheaper than hardwood as a flooring material. Laminate wood flooring cost ranges approximately from $1 to $5 per square foot, with total costs (including installation) ranging between $2 to $8 per square foot. Meanwhile, the cost of hardwood depends a lot on the wood type. For example, the high-end wooden floors may cost you up to $25-$30 per square foot. Regular variants such as oak and maple may be around $5 to $15 per square foot.
Read more: Hardwood Floor Refinishing: Costs, Tips, and Steps
Which Flooring Type Is More Durable?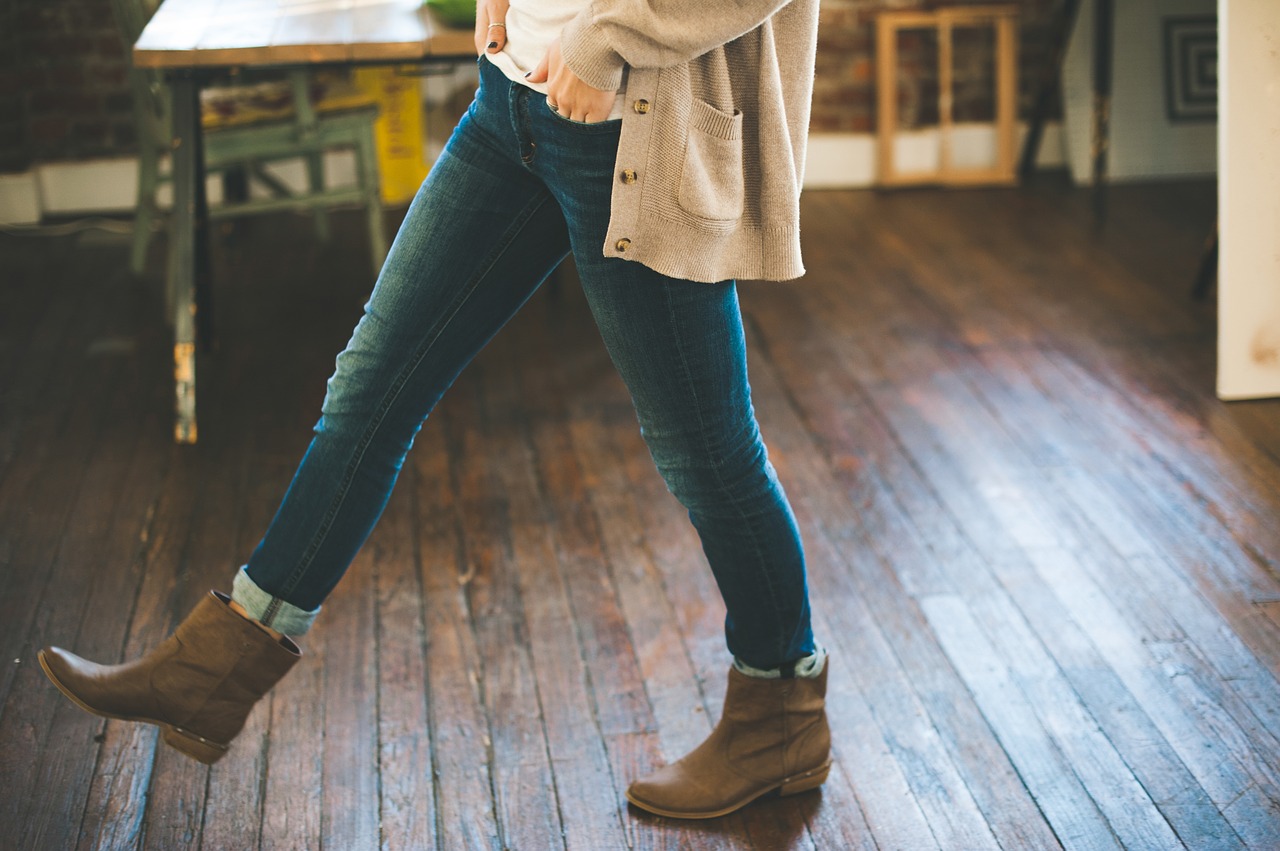 Lifespan of wooden floors usually exceeds that of laminates. While solid wooden floors may last up to a century, engineered wood floors may stay in an intact condition till 50 years. On the other hand, the best, premium laminates from leading floor manufacturers shall last only up to 30 years. If you go for lower quality laminates, this period may further decrease to 20 years. Installed laminates are quite prone to damage under impact, but strong wooden flooring is resistant to wear and tear.
What About the Maintenance Procedures and Frequency?
Laminate woods and hardwoods are used as flooring materials, primarily because they are both easy to clean and maintain. You can simply vacuum and sweep them regularly to maintain their sheen. If you compare the two, you will see that laminates are easier to maintain since you can also use a damp mop to remove dirt from its surface. On the other hand, laminates are damaged easily and cannot be refinished. You can repair them only by replacing the floor boards. However, if wood floors undergo scratching or damages, you can easily sand and refinish them to revert them to their original state.
Read more: How to Clean Hardwood Floors And The Mistakes You Should Avoid
Laminate Flooring Vs Hardwood: Moisture Resistance
All types of wood are prone to moisture damage. We don't even recommend to install laminates in wet areas. And if they are installed in a space with heavy humidity, they should be accompanied with an expansion joint 6 around the perimeter. Otherwise, water will seep in and cause the floor to warp or swell. Continued exposure can even lead to mold growth and immense damage to your home.
Read more: Best Bathroom Flooring Options for your Home
Which Floor Type Is Easier to Install?
Hardwood flooring installation is usually more elaborate than that of laminate wood flooring installation. For example, if you use solid hardwood, you will have to nail or glue each plank to the base. It is, however, easier to install engineered hardwood — which can be either nailed or glued or floated or locked together. On the other hand, professionals can fit laminate flooring by installing the planks in a tongue and groove style — which is a much faster process.
Read more: 7 Best Sustainable Kitchen Floor Ideas
Final Take
According to maximum realtors, homes with hardwood floors sell faster and easier in the home buyers' market. But, some potential home owners also opt for properties with laminate floors, depending on their specifications. It all depends on the real estate market conditions in your vicinity. Moreover, you can use both types of flooring with radiant heat. That's an added advantage.
Any type of flooring looks good in your home, if you go for an option that matches your existing design, interiors, and layout. However, before arriving at a decision, check out the pros and cons of each type, analyze your needs and lifestyle, and then make a choice. For example, if you want durability and a natural, warm, and inviting feel, then go for hardwood. Again, if budget is a concern, then laminate flooring may be the right option. Ultimately, the final choice depends on your personal requirements.
Read more: Carpet Vs Hardwood Flooring: Which Is The Better For Your House?
Laminate Vs Hardwood Flooring: Which Is the Better Option?
was last modified:
May 24th, 2022
by
Recommended