Are you thinking of extending your home space by building a deck? It's indeed a wise decision. A beautifully installed deck not only adds to your living space but also provides you with a backyard retreat. If you're planning on deck financing, we have good news for you. Financing a new deck is easier now than ever before. There are numerous deck financing options available to homeowners. Planned deck and patio financing will help in adding value to your property — without putting a financial strain on your lifestyle.
These loans for building a deck are affordable as well as manageable with easy monthly loan payments. So, go ahead and expand your living space, increase property value, and get years of outdoor enjoyment and entertainment for you and your family members.
Costs of building a deck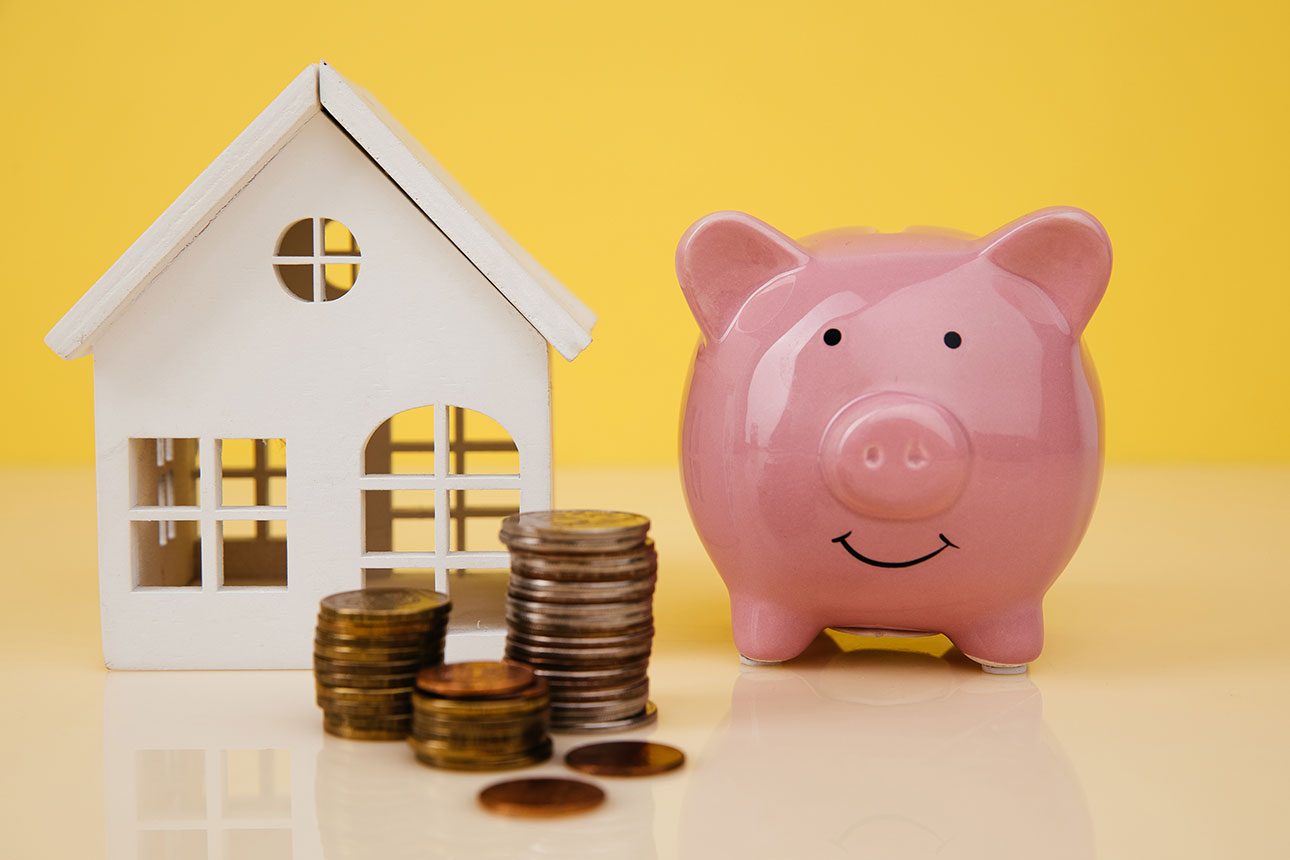 The average cost of building a deck is approximately $25 per square foot (for a pressure-treated wood deck, hardwood deck, or a composite deck). Most homeowners spend between $4,390 to $10,090 for a new deck installation. Of course, the total deck cost depends on the decking materials used, the size of the deck, the level it's built on, labor costs, and the level of the home improvement project.
For example, a basic deck with simple materials will cost you $15 per square foot, while a premium deck built using high-quality materials will cost you about $35 to $60 per square foot.
The size of the deck matters too. For instance, the national average for a 10×10 foot deck is $4,000 to $6,000, a 10×12 foot deck is $4,800 to $7,200, a 12×20 deck is $9,600 to $14,400, a 14×20 deck is $11,200 to $16,800 and a 16×20 deck is $12,800 to $19,200.
What is the average cost to build a composite deck?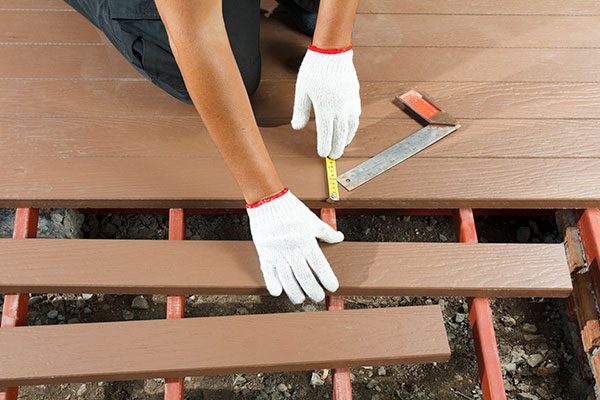 The average cost of composite deck installation runs between $23 and $38 per square foot. Just the material cost is $10 to $15 per square foot. That is to say, if you want to install a 12' x 24' composite deck with railings, you should expect to spend between $5,821 and $10,826.
Composite decks, especially recycled composites, are growing in popularity as a deck building material. They are fabricated to mimic the look of real wood. They boast low maintenance, a long lifespan, and zero splinters.
Such a type of decking is made using recycled plastic, polyethylene, polypropylene, or polyvinyl chloride, or PVC.
However, keep in mind that this fast-growing wood deck alternative is not as premium as real wood.

Composite Decking
Pros
Cons
Requires very little maintenance
Expensive option
No requirement for deck staining or sealing
Not as easy to repair as natural wood as it cannot be sanded
No chance of having splinters or rotting
May have a warmer surface underfoot in very high temperatures
No chemicals present to corrode metal fasteners


Available in a range of colors


Read more: A Guide on Composite Decking Materials and Prices
What is the average cost to build a wood deck?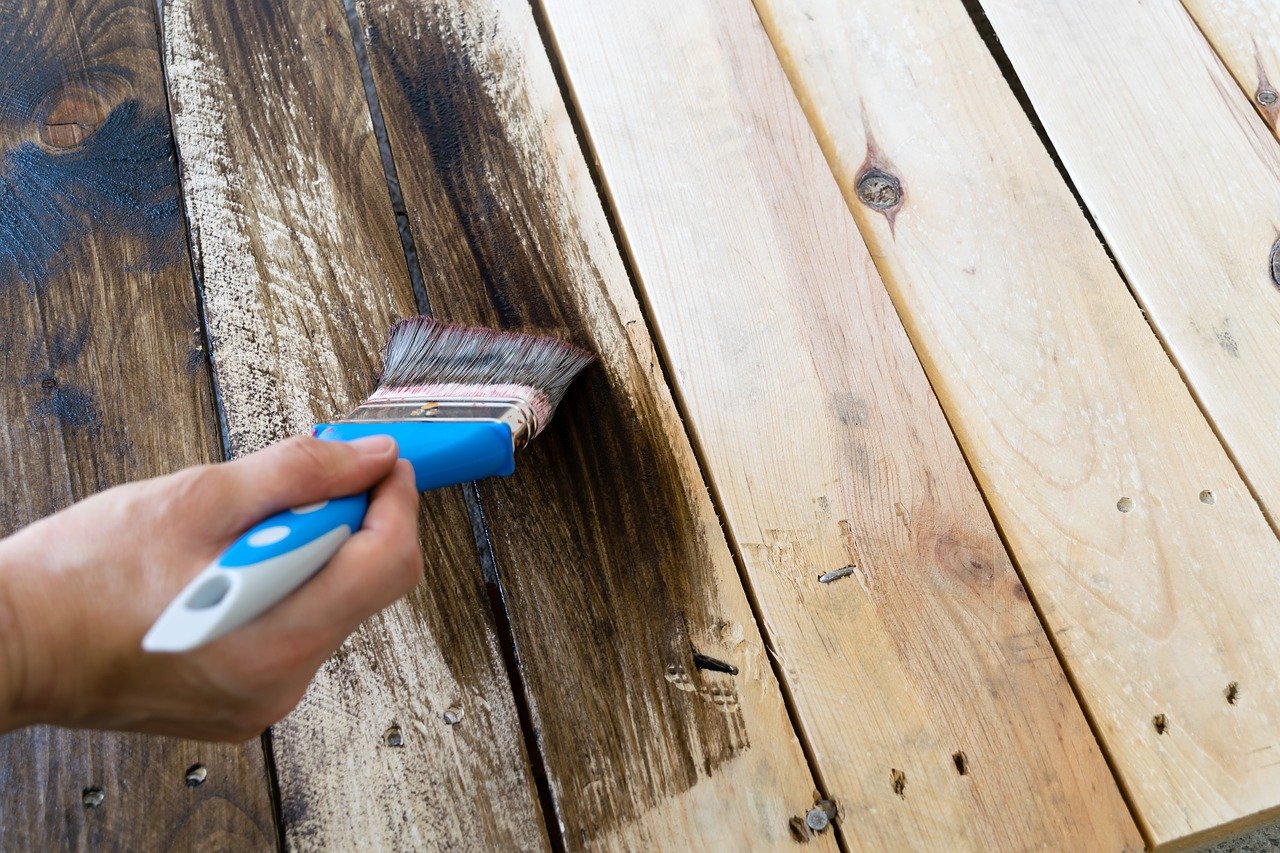 The material cost to build a wooden deck ranges between $3 and $15 per square foot, the average being $6 to $8 per square foot. There's no doubt that wooden decks are beautiful and exclusive.
However, keep in mind that wood decking requires more maintenance such as regular staining and sealing.
Some of the most common wood species used for decking include:
Cedarwood deck: Costs $4 to $8 per square foot. It's naturally resistant to weathering, insects, and rotting. Requires annual maintenance of sanding, sealing, and staining.
Bamboo deck: Costs $3 per square foot on average. Cheapest decking material. Requires annual maintenance and checks.
Redwood deck: Costs $7 per square foot. Most common deck building material. Requires regular maintenance or else may develop mold and get damaged by the sun.
Ipe deck: Costs $10 to $15 per square foot on average. Lasts over 40 years. Resistant to mold. This Brazilian hardwood is one of the most expensive woods.
Tigerwood deck: Costs $6 to $15 per square foot. Lasts longer than 25 years. Deck installation requires special drilling tools.
Wood Decking
Pros
Cons
Natural and long lasting
Requires regular yearly maintenance
Good return on investment
Needs sanding, staining, and sealing
Excellent appeal once painted or stained
Expensive choice
Has a relatively comfortable underfoot


What is the average cost to build a concrete deck?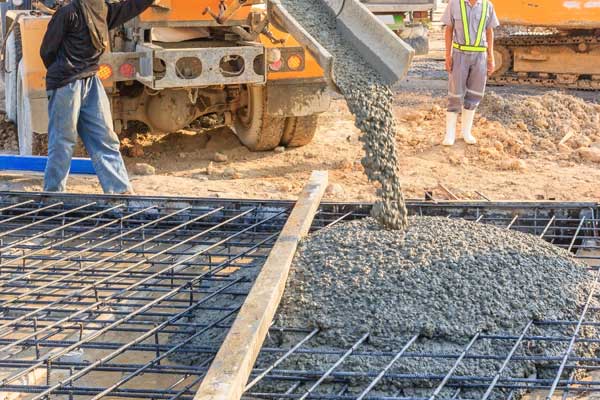 A concrete deck, like a concrete patio, is a much cheaper option compared to the other types of decks and patios. The typical price range is $6 to $16 per square foot. Of course, the total decking cost depends on the design, color, and textures used. For example, the average cost for a 12′ x 12′ concrete deck is approximately $1,700. That's $12 per square foot.

Concrete Decking
Pros
Cons
Cost-effective, durable, practical option
Colors may be difficult to match
Available in many styles
May be slippery
Versatile material, imitates expensive materials
May develop concrete cracks
Easy to clean
Can get hot in the sun
What is the average cost to build a pressure-treated deck?
On average, a pressure-treated wood deck costs between $12 and $18 per square foot installed. The material is fabricated and chemically treated so that it's more resistant to mold, insects, and rot. No wonder, it's used in the majority of decks in the United States today.

Pressure-treated Decking
Pros
Cons
Affordable, versatile option
Tends to warp and crack over time
Durable
Requires a rigid maintenance schedule
Easy to repair
May cause corrosion of aluminum flashing, galvanized nails, screws, fasteners, joists, and deck hangers
Insect repellent
May bring about structural instability if not repaired on time
Read more: All you need to know about turning a deck into a sunroom
What is the average length of time a deck lasts?.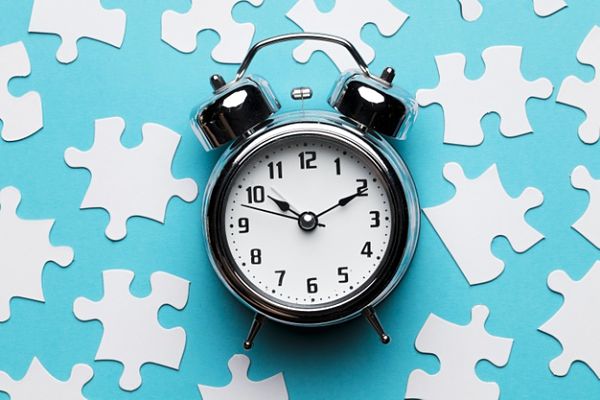 The average lifespan of a deck depends on the decking material you choose to a large extent. A typical wood deck can last anywhere from 10 to 20 years — depending on the wood species and the type of routine maintenance you give it.
Remember that with pressure-treated lumber, a decomposition of its organic materials will inevitably take place. So, if your deck is beginning to show signs of age or structural deterioration, you should consider a deck replacement.
Composite deck boards typically exceed wooden decks in durability. That's because the engineered nature of the product makes it more resistant to environmental elements. Such boards are made by molding wood and synthetic fibers and are generally capped with a vinyl shield. No wonder, they last longer and stay in better shape. However, they do not come close to wood decks in increasing your home's value.
If you're looking for a cheap, long-lasting, low-maintenance decking material, you can opt for aluminum decking. Such an addition is often used near outdoor swimming pools. They have a baked-on, powder-coated or anodized finish that can easily resist harsh weather conditions.
What is does average deck repairs cost?
You can expect a standard deck repair to cost you about $1,800. Most homeowners spend between $760 and $2,845 on average. Of course, the total repair cost depends on the extent of damage, building material, labor cost, and your geographical location.
A beautiful deck can add value to your home, besides providing you with enjoyment. But, you need to keep this outdoor living space in top shape. Your deck may need an extensive repair or a complete replacement — depending on whether there's structural or cosmetic deterioration.
Many enthusiastic DIYers try to repair their own decks. However, we would advise you to hire a professional deck contractor with good carpentry experience. Trust us, you'd save money and time in the long run.
Just make sure that you ask the deck contractor about the estimates and warranties. If you're completely replacing your deck, a professional will also save you the hassle of obtaining all the necessary permits required to build a new deck in your area.
Keep in mind that your deck should meet important safety guidelines and conform to building codes. Once correctly installed, you can enjoy the outdoor space for years to come.
What is the average cost to maintain a new deck?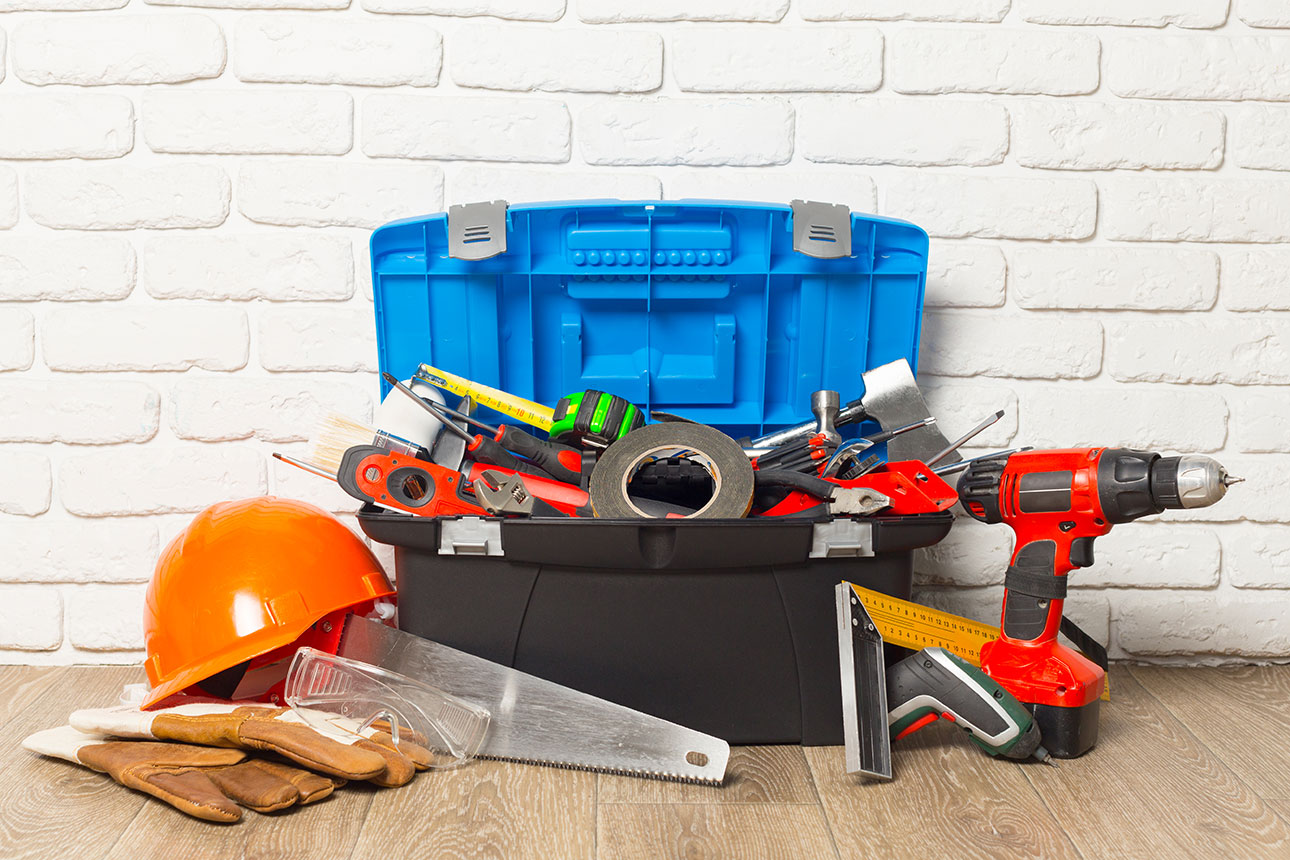 Since a deck faces harsh effects of the elements, it needs routine maintenance and care. The most important step in enhancing the overall health of your wood deck involves taking the time to stain and seal it. Such a measure protects the wood. Staining and sealing help to repel the damaging moisture while letting the wood breathe.
As a regular practice, most contractors stain and seal a deck about a month after it's installed. That gives the wood sufficient time to settle and adjust to the weather.
Deck staining costs anything between $1 to $5 per square foot. Deck sealing costs about $0.50 to $7 per square foot. The exact pricing would depend on the local labor rates and the type of products used.
Properly cleaning and maintaining your deck will ensure that you don't have to go through repairing or replacing your deck for the next few decades.
Experts advise setting up a cleaning schedule so that you can make sure that your deck is getting the care it needs. A thorough wash, sweep, and cleaning will generally cost you $10 to $30.
Read more: Why protecting a deck foundation
Can I finance my deck?
Yes. Financing a new deck will make your home renovation project easy for you. Before beginning work on your new deck, you'll need to secure financing that best suits your requirements. The best financing options and deck loans include home equity loans, home equity lines of credit (HELOCs), personal loans, and credit cards.
Read more: How do home improvement loans work and what to choose
How to finance a new deck? What are the different options?
Home equity loan
You can avail of home equity loans for your deck and patio financing. This loan option allows you to borrow against your home's equity. The available equity is calculated by keeping your mortgage debt in mind and your home is used as a collateral. Home equity loans come with a fixed interest rate and predictable monthly payments to pay back the loan amount.
The relatively low-interest rate loan provides a lump sum of cash for the home remodeling upon closing. Moreover, it usually has a tax-deductible interest. All in all, a home equity loan is a good loan option if you know exactly how much your deck installation will cost.
Read more: Flooring financing for good & bad credit
Home equity line of credit (HELOC)
A home equity line of credit is like a cross between a home equity loan and a credit card. Basically, you get a revolving line of credit against your home's equity. You can withdraw funds as needed and make adjustable interest rate loan payments.
If you have an ongoing deck installation project or if you're uncertain about the total cost, this loan works well for you. That way, even if there's an unplanned expenditure such as fence financing or floor financing, you can get more funds.
HELOC, as compared to home equity loans, comes with higher, fluctuating interest rates.
Personal loans
If you do not have enough equity in your home or do not want to put up your home as a collateral, a personal loan is a better loan for building a deck. It's an especially great deck loan if the project is not very expensive or if you have a less-than-perfect credit and are having difficulty in getting a loan for a new deck.
In most cases, you can easily fill the application form online and get funding the same day that you get the loan approval. Personal loans, however, come with higher interest rates than home-equity backed financing.
Read more: Home window replacement financing & loans
Other ways to finance a deck and patio installation
If you do not want to leverage your home equity or take out a personal loan, you have other deck financing options. Some of these are:
Deck builder financing
If you have trouble sourcing your own deck financing, you can ask your building contractor if they offer financing — maybe through a third-party lender. If they do, and if they're trustworthy enough, the method can be really convenient.
However, you should compare your contractor's fees and interest rates with other deck financing options before choosing builder financing. The research will go a long way in ensuring that you're getting a reasonable deal.
Looking for a licensed deck builder? Use Kukun's Find a Pro tool for the most reliable professionals!
Deck financing through credit cards
Using credit cards should be your last resort. Credit cards come with extremely high-interest rates. Most importantly, a credit card debt can be a clear red flag to the credit bureaus — bringing down your credit score drastically.
Therefore, use a credit card only if you can afford to pay back the borrowed amount on time and if you're taking advantage of a promotional 0% APR or sign-up bonus.
Home mortgage refinancing
If there has been a decrease in mortgage interest rates since you bought a house, refinancing your home mortgage is a good way to get access to more funds. That way, you can use the extra cash to upgrade your property. Like a home equity loan or a mortgage loan, mortgage refinance too uses your home as collateral. Needless to say, it's not an advantageous loan option for smaller home improvement projects as the long-term interest and financing costs will make the remodeling cost more over the long run.
Read more: Patio financing: Great ways to finance concrete patios & more
Is a deck worth the investment?
Adding a deck to your home is indeed a worthwhile home improvement project — with one of the best returns on investment. If you ever decide to sell your home in the near future, adding a deck will literally pay for itself.
A well-installed deck is a good investment also because it increases your living area at a minimal cost per square foot. Moreover, it makes your property more marketable. Potential homebuyers love the fact that you have an outdoor extension of your home's square footage and an area to relax with family and friends.
There's no doubt that a deck makes for a convenient place to sit outside and enjoy the sunshine while being able to offer all indoor-style comforts. Adding a spacious, durable, and low-maintenance deck will add to your property's market price as well as aesthetic attraction.
Will a new deck add value to my home?
A deck is definitely an investment you can enjoy for years. In fact, it's actually an affordable upgrade to make as compared to some of the other home improvement projects. All in all, decks can be built quickly, add value to your home, and enhance your outdoor fun manifold.
Most importantly, homeowners can recoup up to 75.6% of the cost when it's time to sell the house. Installing a home deck may seem like an expense, but it's worth the investment in the future.
What is the cheapest way to build a deck?
The cheapest way to build a deck is if you do it yourself — with basic, entry-level decking materials. The cheapest decking material is pressure-treated wood at $0.75 to $1.25 per linear foot. If you have basic hardware and construction skills, you can build your own deck. But, you must do adequate planning of the space, size, material cost, and total deck installation budget.
How much does it cost to build a deck yourself?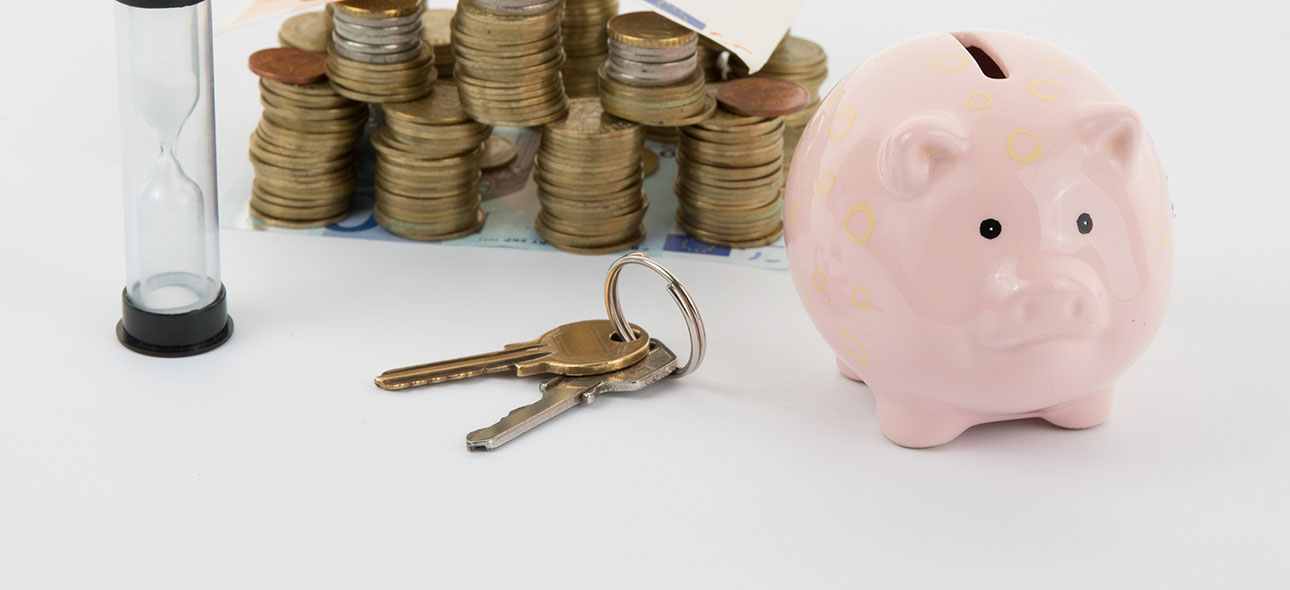 A DIY project versus a professional deck installation will cost much less. For example, building a 10×10 foot ground-level deck on your own will cost you approximately $700 for the materials. Paying a professional, on the other hand, will cost you around $2,200. Let's take another example. Building a 16×16 foot pressure-treated lumber deck will be about $1,500 while hiring a contractor will cost you about $6,400.
A 16×16 DIY deck with premium materials such as Trex, Ipe, or Tigerwood will cost you about $5,100 while a deck builder would charge you approximately $13,620, including labor and material cost.
Having said that, building a deck is much more than installing planks or pouring concrete. You need to pull the necessary permits, interpret the building codes, and correctly install the foundation supports. Sometimes, paying a pro deck installer may be worth your peace of mind.
But, if you're confident in your carpentry skills, go ahead and build a deck yourself. It can significantly reduce your total home renovation cost.
How do I get a loan for a deck?
If you're considering adding a new deck or upgrading your existing outdoor decking, your first step should be looking for a home renovation loan for the deck project. Peruse through Kukun's easy loan options and get the best loan for your deck financing.
With over 20 lending partners in our loan program, we provide financing for a wide range of client profiles and contractors.
Some of our lending partners, offering you the best financial options, include:
Lightstream
SoFi
Prosper
Upgrade
Read more: Swimming pool financing & loans
Last words
If your outdoor area looks a little incomplete, adding a deck to your home will do the trick. Plus, such an improvement will eventually recoup most of your expenses. Before tackling such a project, though, you must do your research and find a loan option that suits you in terms of affordability and flexibility.
Read more: Basement remodel financing: How to finance finishing a basement
Deck Loans & Financing Options
was last modified:
September 26th, 2022
by
Recommended