Your roof system protects you from the elements and your home from structural damage. Therefore it requires prompt action if something goes wrong. If you spot missing shingles on your roof – perhaps due to heavy rainfall, high winds, a hail storm, falling tree branches, or general wear and tear – you'll need to address the maintenance issue ASAP.
Apart from decreasing the aesthetic value of your home, dislodged or missing shingles may cause roof leaks too. Having said that, these may not necessarily mean that you'll require a roof replacement. More often than not, the issue can be easily resolved in a few easy steps. Here, we'll try to identify the root of the problem, its location, and ways to repair or replace the missing shingles.
Will the missing shingles lead to a leak?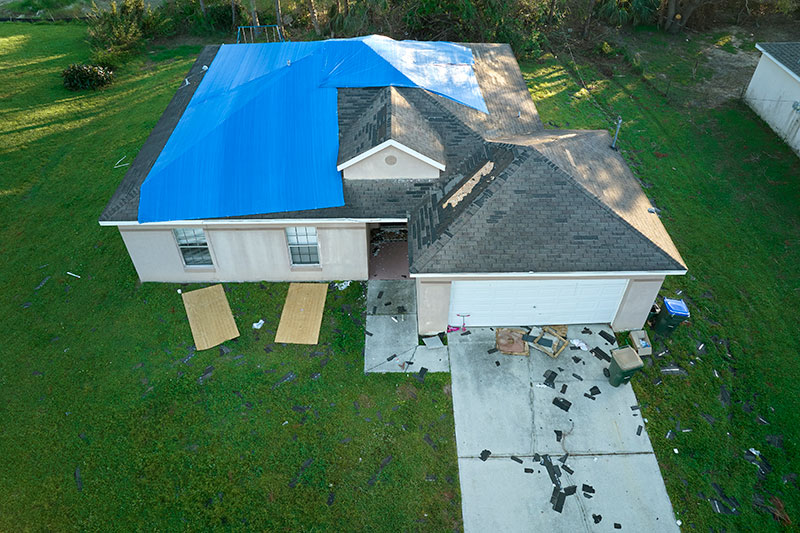 Whether your roof will leak or not will depend on the location of the missing shingles. If the lost shingles were covering a seam between two shingles, they may let in water.
Moreover, if the shingles were placed at the roof's valley, or at low points where two structures met, they may cause water pooling or debris buildup. Both situations would increase the chances of a leak and costly roof repairs eventually.
What happens if you don't replace the missing shingles?
While a missing shingle will not cause an immediate roof leak, it may eventually lead to problems. It may even result in the surrounding shingles deteriorating from exposure to water, wind, and sunshine over time. Keep in mind that the likelihood of a leak or damage increases with the age of your roof.
Failing to repair a damaged roof at the earliest may lead to:
Eventual leaks, holes, and cracks due to the missing roof shingles.
Rotting of the exposed sheathing, resulting in the growth of mold and mildew under other roof shingles.
Water and structural damage inside the house.
The spread of dry rot on hot, dry days.
Deterioration of the weatherproofing and adhesive layers – resulting in faster wear and tear.
Loss of curb appeal, leading to low home value.
How to replace missing shingles step by step?
If a shingle or a part of the shingle has gone missing as a result of wind damage or general wear and tear, you can replace it on a dry day. However, if you have the slightest doubt regarding the task, it's best to hire a professional roofing contractor.
Buy shingles matching your existing roof.
Use a steady ladder to reach your roof.
With the help of a pry bar, lift the intact shingles just above the damaged shingles to get access to the row of nails holding them down.
Pry open the shingle by removing the nails.
Discard the damaged shingles and slide a new one into place. If only a part of a 3-tab asphalt shingle is damaged, cut a single tab of the replacement shingle with a utility knife and install the piece.
Fix the new shingle to the roof deck with nails.
Reinstall the shingles above the repair area.
Use a caulking gun to seal the shingle flaps down.
Should you hire professional roofers to replace shingles?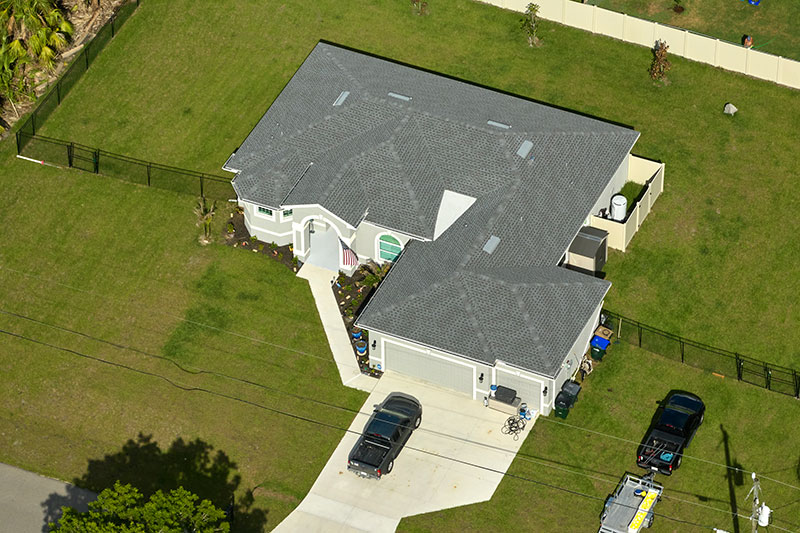 There are many advantages to hiring professional roofers. They have the right equipment and experience for such a task. Moreover, they can easily find replacement shingles to match the color and texture of the original ones. The contractor or roofing company will conduct a thorough roof inspection to check for leaks and other issues. They then decide whether you need to replace the roof or the problem can be solved with minor repairs. Don't forget to contact your insurance company to aid you with your full roof replacement expense.
When should you schedule a roofing inspection?
Inspecting your roof regularly will help you identify the problem immediately and prevent structural damage as well as water damage, especially inside your attic, crawlspaces, ceilings, and insulation.
Keep in mind that taking proactive care of your roof and maintaining it routinely will increase the longevity of your roof.
Last thoughts
Every shingle plays an important role in making your roof stronger and more durable. So if you see damaged or missing shingles, you must get them replaced at the earliest. Ignoring a minor problem can speed up your roof's deterioration. In the worst-case scenario, rainwater may seep under the shingles and damage the wood sheathing underneath. Remember that missing shingles are more than just eye sores and need to be taken seriously!
Solving the mystery of missing shingles!
was last modified:
April 14th, 2023
by
Recommended