How to optimize your real estate website for Google
Real estate agencies compete. There may be several dozen companies in each region providing real estate services. Many people think that this is a simple business, where no large start-up capital is required. This is partly true. But you will have to take care of promoting your site and attracting organic traffic. Otherwise, the number of your customers will be small. We have analyzed the main tools of SEO for real estate websites. This will help you in promoting your business and attracting customers.
Creating a relevant semantic core, definition of landing pages and their subsequent optimization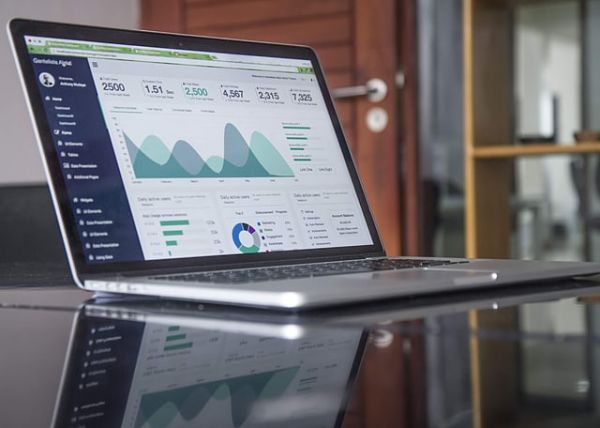 SEO promotion of any site is customary, to begin with, a list of keywords and their further distribution. This list in each case will be individual. It depends on the characteristics of the real estate business, the target region of buyers, and the actual region of the property.
However, there are specific rules to follow in any situation:
Relevancy. Only relevant keywords should be chosen for real estate SEO promotion. If the setting of contextual advertising is allowed on broad keywords, near thematic keywords, and even on queries related to competitors, then you can optimize your site for search engines only for relevant queries.
Grouping and allocation. Keywords should be allocated to the main sections of the site. Following this logic, it is desirable to make a competent structure of the site at the time of its creation.
One page should contain about 10 keywords. In this case, all combined keywords must contain the main cognate word. Moreover, don't forget about backlinks as part of external SEO. You can find contact backlink services, and use their service for faster promotion.
Pages of filters. If the CMS site allows you to create landing pages for real estate on various filters, prescribing for them their URLs, meta tags, and texts, then you should take advantage of this. In this case, all the narrow queries related to the number of rooms, bathrooms, square footage, neighborhoods, cities, prices, and so on should be allocated to separate relevant landing pages. If there is no such technical possibility, then the narrow queries are better not to use for SEO, since the probability of successful promotion queries on the irrelevant pages is very low. You should also use this as part of off-page SEO.
Meta title. For each page to be promoted must be written a unique title.
Meta description. This meta-tag should not contain more than two sentences, and when it is drafted it is also desirable to adhere to the recommended length of each search engine network. Most often, the description is a snippet of the site in search results. In it, you can insert the main succinct description of the company or a call to action, and do not forget about the keywords.
Meta keywords. Although the meta tag keywords have long been disregarded by search engines, we recommend that you write it on each promoted page for yourself, so it is convenient to work with the promotion of the real estate site, especially if it involves different specialists.
Placement of optimized text on the pages to be promoted. Real estate sites should be authoritative, which means empty sets of keywords, which are often placed in the form of hidden texts on the pages of online stores, are not acceptable. For each promoted page must prepare a high-quality unique structured text, which will "like" not only the search engines but also will present interesting information to visitors. This can be tips on choosing the right property, listing the benefits, a description of the finishes, layout, ideas for landscaping, and much more.
Read more: Managing your online reputation as a real estate agent
Content Work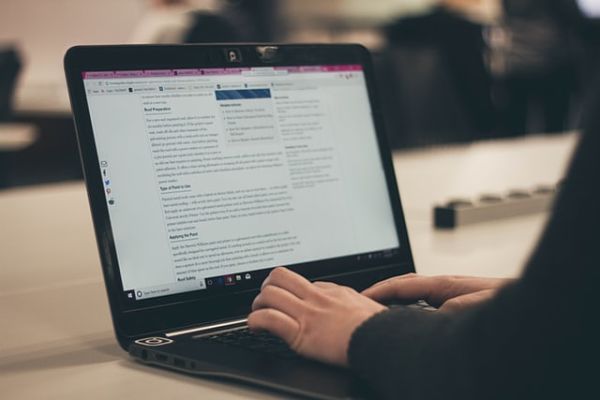 After creating a semantic core with keywords and working out the structure of the site, you need to go to work on the creation of SEO content.
The following tools work well:
Placing useful and interesting articles on the real estate website blog. Maintaining your blog on the pages of the site improves indexation and allows for the harmonious use of internal links. Interesting articles are shared with friends in social networks, saved in browser bookmarks, leave comments. Your task is to provide users with this opportunity;
Search engine optimization of blog articles for their relevant queries. You need to keep a content plan for the blog and fill it up. Topics for articles can be searched in keyword gathering tools. Such articles can be very well promoted in the organic output for their relevant queries.
Implementation of logical internal linking of blog articles. At the stage of forming a content plan for the blog, you can think in advance about which article will logically complement the other. We recommend using no more than three internal links in one article. The optimal size of an article is no less than 5000 characters.
Writing and placing useful expert articles about the site's real estate on relevant partner sites with a direct link. It is necessary to make a list of resources that are popular with potential buyers and find out about the possibility of placing advertising material on their pages. We are talking about guest posting. You can use different platforms for guest blogging to post articles with a link to your company website. The material should be prepared responsibly and implemented in an interesting, attractive topic, with pictures and light text.
Read more: Why your real estate business may need an improved website?
Resume
Remember, when you sell and promote a real estate site, you are not advertising a standard product, but a piece of life. The average person rarely buys real estate. Therefore, you have to try very hard and use all your creativity, skills, and SEO promotion skills. We hope that our recommendations about real estate search engines will be useful for you.
Read more: Follow real estate investment tips to succeed
How to optimize your real estate website for Google
was last modified:
August 1st, 2022
by
Recommended