We love our pets and wouldn't be without them, but let's face it, they can make it harder to keep our home clean, tidy, and presentable. They also have their own needs, which don't always agree with our home's aesthetic.
Here are 10 tips for making your interior pet-friendly.
1. Easy-to-clean flooring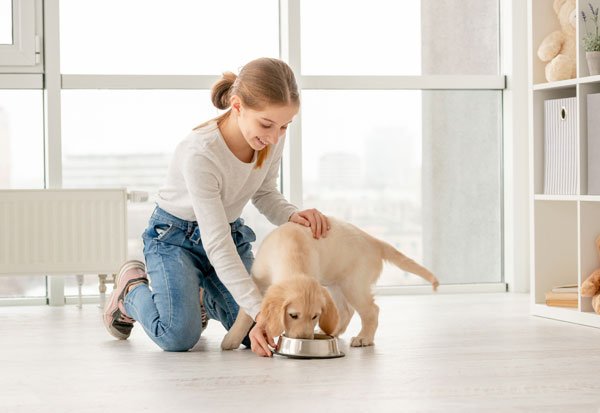 Keeping the floors clean with pets around can be tricky, and often one of the biggest issues pet parents face. Between shedding hair and muddy paw prints, keeping the floors clean can feel like a full-time job.
Of course, carpet makes it that much harder, but even wooden floors can make it trickier as natural wood finishes tend to collect hair more than other hard floor surfaces.
In the main living areas and entryways, stick to hard floorings such as ceramic or other tiles or laminates for easy cleaning. Properties with stone flooring are also ideal for pets.
2. Think twice about rugs
Accent rugs, especially in large hard flooring areas, are a popular interior design trend, but they might not be worth the trouble if you have a shedding pet. Some materials collect hair more easily than others, but either way, pet hair can build up on rugs by the time you've put the vacuum away. Plus, many pets make comfy rugs their go-to spot for lounging, making the situation even worse.
3. Fur-resistant upholstery
Not all pet lovers allow their furry friends up on the furniture, but let's face it, most do; snuggly cuddles on the couch are half the fun! Like the floors and rugs, think carefully about what material you choose, as some are far more resistant to fur than others.
Materials like corduroy and velvets are prone to gathering pet hair, while synthetic materials are more resistant. Leathers (even imitation alternatives) are excellent for pets (and kids) as fur slides off and can easily be wiped clean.
4. Use washable furniture and cushion covers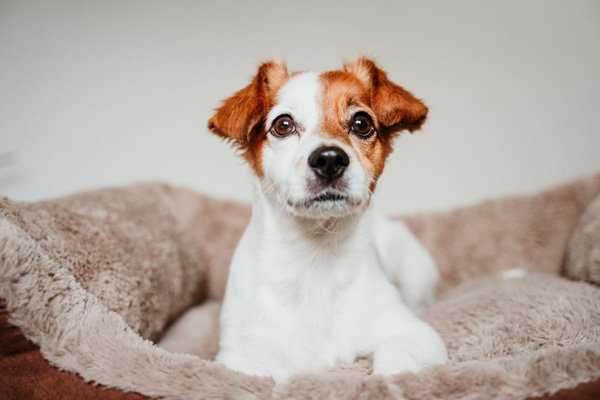 Make it easy to keep your home clean by opting for furniture and cushion covers that can easily be removed and popped into the washing machine. This also allows you to chop and change your furniture color scheme with different colors and patterns to keep it feeling fresh.
5. Opt for washable wall paint
Muddy dogs are the arch-enemy of floors and walls, so it pays to make your surfaces as easy to clean as possible. When it's time to redecorate, make sure to go for washable paints that make it easy to clean up after a rainy day.
Additionally, keep a packet of magic erasers handy to remove any heavier-duty stains or scuffs.
6. Designate a play area
If the space in your home allows, designate a spot for your pet to play when inside. Similar (but smaller) to a child's play area, this can be a spot with a tub for toys and easy-to-clean surfaces. This can help prevent having a house strewn with dog toys, and somewhere specific to tidy them away.
Additionally, choose a toy container that matches your decor and has a lid for even more discreet toy storage; just because it houses toys, doesn't mean it has to be made of gaudy plastic!
7. Designate a feeding area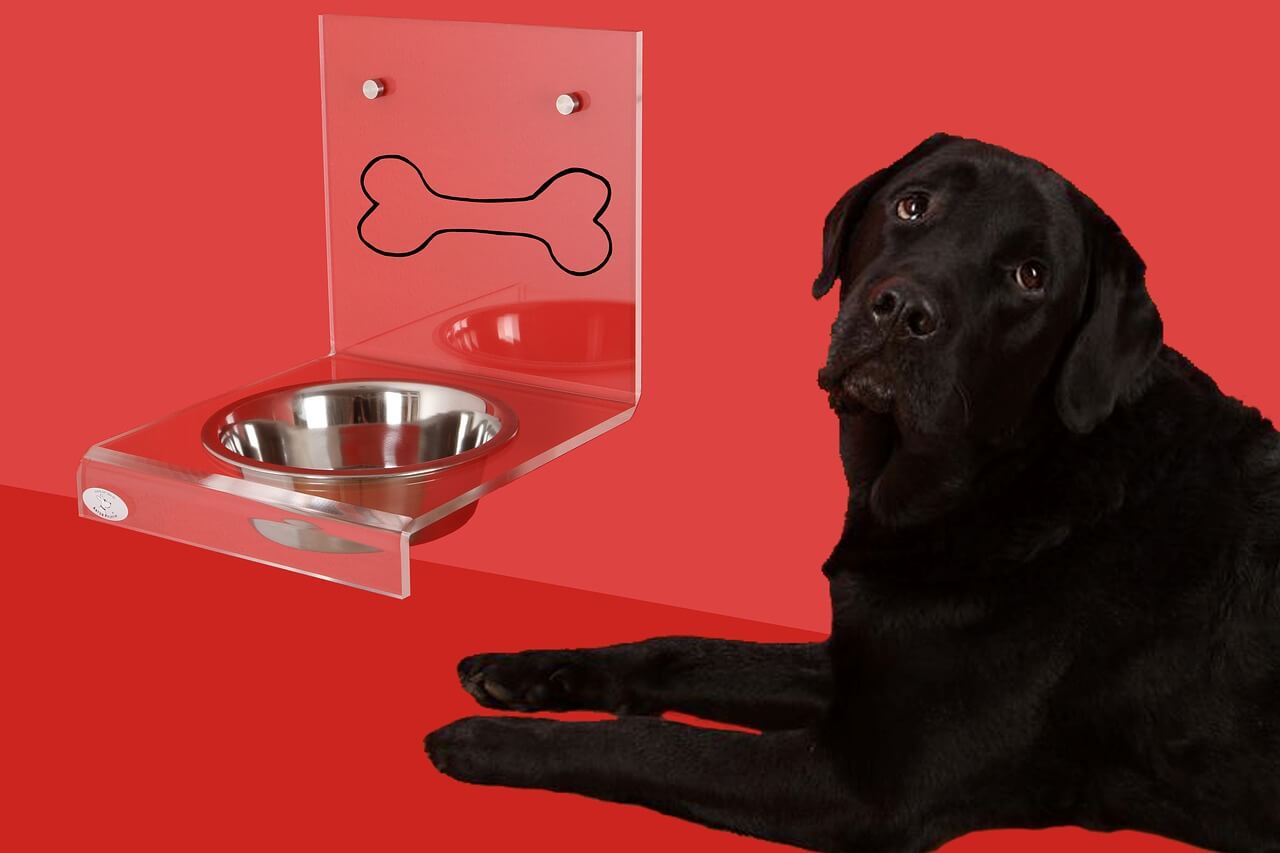 Pets can make a mess when eating and drinking, so it pays to ensure the area is easy to clean. It also adds to the overall decor aesthetic by investing in some food and water bowls that are designed to look good, perhaps featuring the pet's name, and matching the color and theme of the kitchen/area.
8. Invest in a quality pet bed
Once the puppy phase is over and you can trust your pet not to chew their bedding, it's a great idea to consider investing in a quality pet bed. Not only do you want your pet to feel as comfortable as possible, but spending that little bit extra can make all the difference to the overall aesthetic. A pet bed that seamlessly fits in with your furniture keeps your chosen decor in flow and prevents any eyesores from interrupting its harmony.
9. Invest in a stylish cat litter box
Most cat parents have a litter tray or box hidden away in the house, but it isn't always easy to find a convenient spot. These days there are many designs of cat litter boxes to choose from that make their function virtually undetectable. Some can double as side tables and disappear seamlessly into your overall decor aesthetic.
10. Create a wet room
If your property allows for it, consider designating an area or preferably a room (such as the laundry) for a wet room. A wet room ideally features an installed shower to rinse off before entering the main house. If this isn't possible, designating an area to give your muddy pooch a good wipe-down will still help to keep the rest of your home that bit cleaner.
Final thoughts
Sometimes, it's the little things that can make all the difference. Taking the time to invest some extra thought (and a few more dollars) into your pet accessories and decor finishes can transform the finish of your home. Making some subtle changes can also make it so much easier to keep your home clean and fresh for both you and your beloved pet.
10 pet-friendly interior tips for your home
was last modified:
August 5th, 2022
by
Recommended