The best indoor plants that absorb humidity
High humidity levels in the air can lead to several health problems such as dry skin, headaches, and respiratory problems. Moreover, excess humidity can cause mold or dampness – regardless of the season. What if we told you that you don't need to invest in market-bought humidifiers to reduce humidity? You can buy plants that absorb humidity and keep the air in your home fresh.
Bringing in humidity-absorbing plants is a natural way to eliminate some of the clammy air and dampness in your home. Plants reduce excessive moisture in the air while providing your home with lovely greenery, a positive vibe, and fresh air.
While all types of plants absorb moisture from the air, some are quite effective in doing so. These plants prefer moist soil and thrive in humid areas.
In this blog, we'll help you explore a few plants that absorb humidity and make your lives comfortable.
English ivy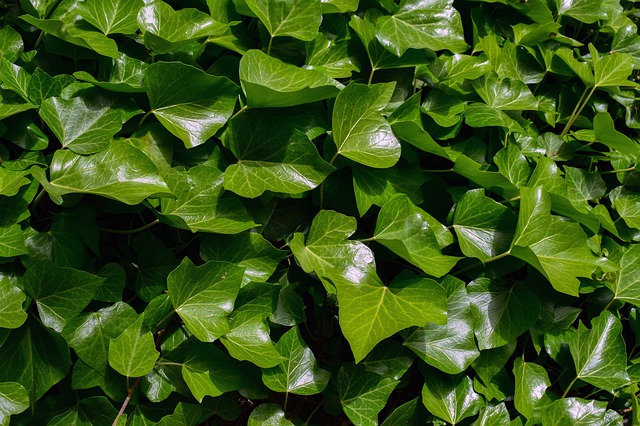 This plant variety thrives in humid spaces. The best part is, that the plant also helps purify the air and removes mold as well as dampness.
If provided with the right humidity levels, English ivy does not require any extra care or maintenance. It's invasive in nature and happily multiplies rapidly.
There's no need for plenty of light. You can place the plant in shaded areas or the bathroom, bedroom, and kitchen. Just remember to keep the soil moist but not overwatered. Excess water can cause root rot. It's a good idea to plant English ivy in hanging pots if you want it to absorb moisture from the air better.
Bamboo palm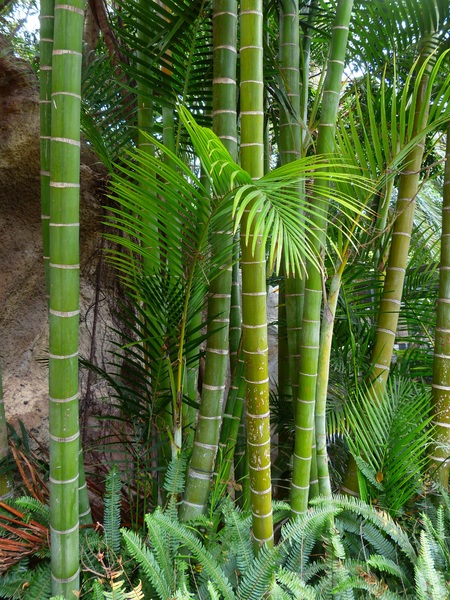 Bamboo palm absorbs humidity through the thin, dark green leaves. It grows well in warm weather – in medium to low light conditions. No wonder it makes for an ideal houseplant. It requires moist soil, especially in summer. In fact, high humidity and excessive moisture make the leaves shine.
The plant absorbs humidity and is great for the kitchen, bathroom, or bedroom. You can reduce the air-water content and enliven the living space too. The plant gives off a cool and relaxed feeling even in summers.
Calathea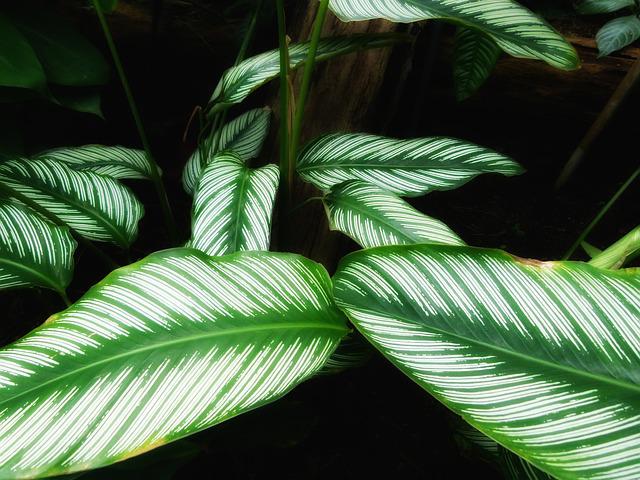 A Calathea has lovely green foliage and takes moisture from the air to grow well. Therefore, it doesn't do well in dry areas. Although the plant thrives in sunlight, too strong a light can bleach its foliage. Remember that while a Calathea needs mixture, too much water in the soil can kill it.
Peace lily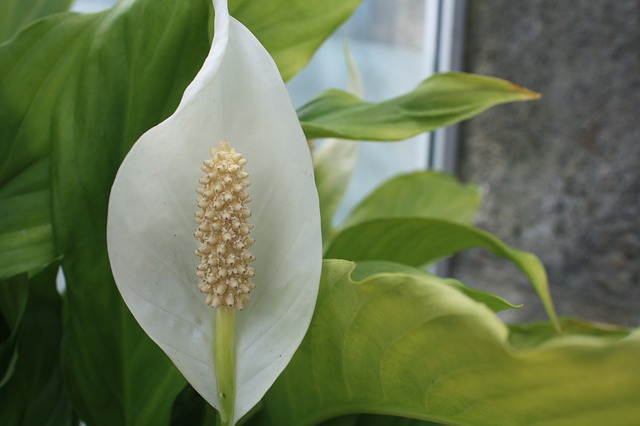 A peace lily is a beautiful plant with deep green foliage and lovely white flowers. It grows well in damp soil and humid conditions. The plant helps maintain your home's temperature by absorbing excess humidity from the air.
You can keep it in bright, indirect light.
Begonias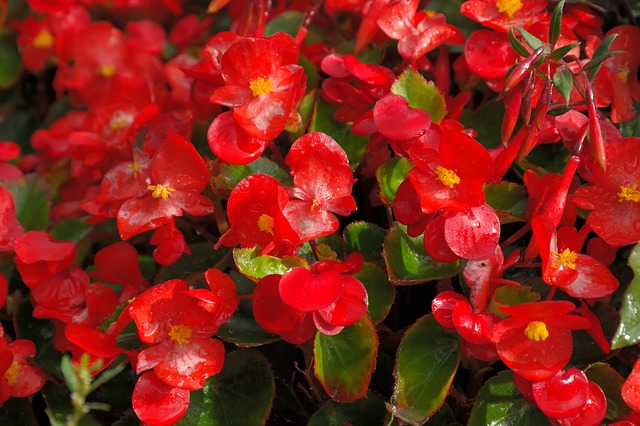 Begonia thrives in warm temperatures and lots of moisture. As it absorbs water through the leaves, it reduces the sticky feeling of the air and a certain amount of heat during the summer season.
If you have a humid environment at home, all you have to do is plant it in well-draining soil and give it indirect sunlight.
Spider plant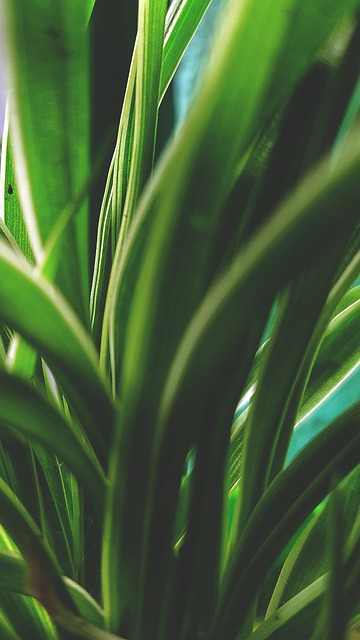 A spider plant is easy to care for and has the ability to flourish effortlessly. The reason it's called a spider plant is that it produces tiny spider-shaped baby plants on maturity.
The plant can survive in dry conditions as well in a humid atmosphere. The slender leaves help lower the moisture level in the air. In areas of extreme humidity, it's a good idea to keep many spider plants clustered together. They'll help cool your house.
Boston fern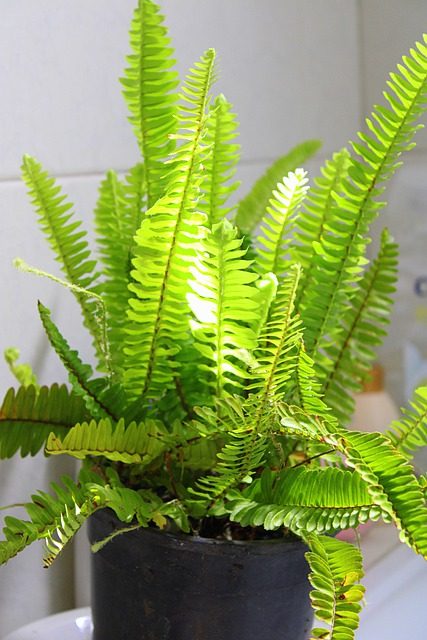 This evergreen plant absorbs humidity from the atmosphere and enjoys being in a damp place. It balances out the moisture count in your house. But remember that the house fern cannot bear dry air, and may die. You need to keep the soil moist and give filtered light to successfully grow this plant.
Orchids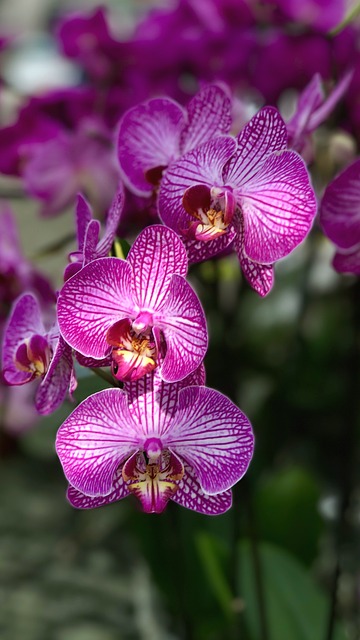 An orchid is another plant that absorbs moisture and dehumidifies your house in the summers. You'll need a humidity level of 60 to 80 percent to enable the flowering plant to grow successfully. Keep in mind that it will require bright, indirect light to survive. Provided with the right type of atmosphere, an orchid will bloom – adding to your home's aesthetic value.
Nerve plant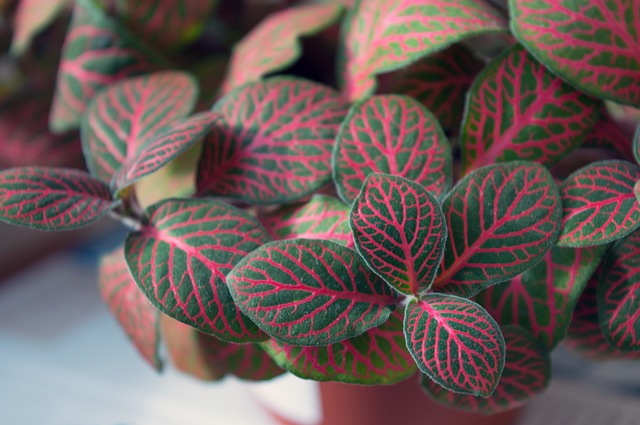 The reason for such a name is because of the thin but prominent veins on the dark leaves. Like all humidity absorbing plants, this too grows well in soil that's constantly moist.
It can help absorb excess vapor content in the air – reducing the ambient temperature and humidity levels. However, the plant is a little difficult to care for as it cannot tolerate direct light or stagnant air.
Read more: Birkin philodendron care
Cast-iron plant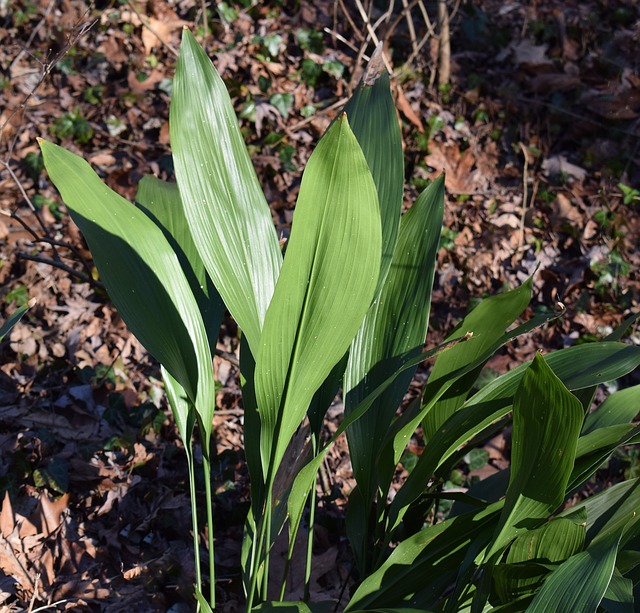 It's a low-maintenance plant that's fortunately hard to kill. It harvests moisture from its medium green foliage. It can be a hardy houseplant and also be used in yard landscaping.
When grown as an indoor plant, remember to keep the soil evenly moist and provide it with bright indirect light.
Read more: Dieffenbachia, perfect houseplant
Lucky bamboo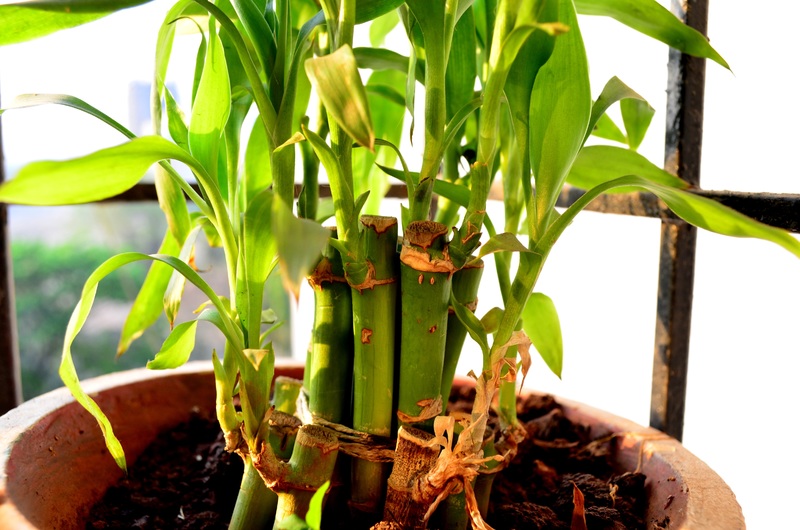 This decorative indoor plant does well in a warm, humid house. The best feature is that it can be grown in both soil as well as a water medium. It not only reduces the ambient humidity but also serves as a decor item in your house.
How exactly do these plants act as natural dehumidifiers?
Humidity-absorbing plants are very efficient at utilizing the moisture through their leaves for their growth. These house plants absorb water vapor in the air through stomata in their leaves – leaving a cooling effect. This is considered the foliar acceptance of plants. Over time, they help manage the indoor humidity of any space significantly.
Read more: Keeping plants in living room
Why is maintaining humidity levels indoors important?
The high humidity level is because the air (hot air in summers and cold air in winters) holds more moisture. In summers, the excess humidity causes your body's evaporation process to slow down – leaving you in sweat. As your body fails to cool down, it may even be fatal and lead to heatstroke.
Furthermore, humid air ends up trapping air pollutants and allergens such as pollen and dust, and is difficult to breathe, especially for those suffering from asthma. Additionally, when humidity levels exceed 60%, it encourages the growth of mold in your house.
Therefore, maintaining optimal humidity levels indoors is extremely crucial.
Last thoughts on plants that absorb humidity
Excess humidity in your home causes dampness, mustiness, and winter mildew. If you want to try a natural alternative to dehumidifiers, a good bet is to keep certain moisture-loving plants. They are not only helpful in reducing the humidity but are also beautiful additions to your home decor. They are the most eco-friendly way of keeping humidity and mold to a minimum. They will also help purify the indoor air and deal with smells. So, there's no need for toxic air fresheners.
Read more: Integrating interior decoration and plants
The best indoor plants that absorb humidity
was last modified:
June 12th, 2023
by
Recommended