Eco-friendly economics: The real cost of green living
As we learn more about how human lifestyles affect our planet, more and more people are taking interest in learning what they can do to be more environmentally conscious in their daily lives. According to a study done by Forbes, 77% of people are interested in leading more sustainable lives. Luckily for those people, there are many potential areas of improvement to focus on.
A good starting place for a lifestyle transformation is where most people spend the majority of their time: at home. Sustainable home products can be expensive, but the survival of our planet is the most valuable. The great news is you don't have to sacrifice style for sustainability; there are ways to combine both! Before you start your journey to a greener home, assess your options and the possible costs associated with crafting an eco-friendly living space.
Less is more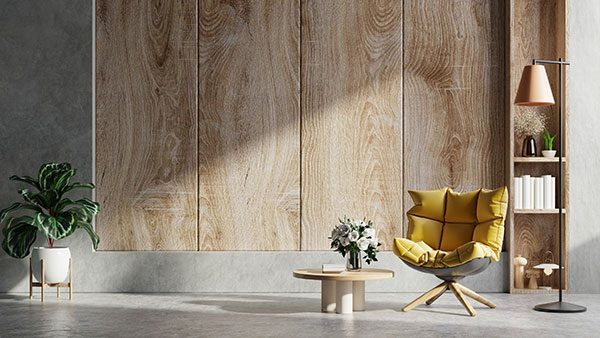 A simple way to make your home more ecological is by opting for a minimalistic approach. It can be argued that there is a direct correlation between minimalism and leading a sustainable lifestyle. This may be equated to the fact that a minimalist lifestyle aims to declutter living areas and reduce overall consumption levels. Reducing consumption levels within our homes, in turn, reduces the number of natural resources being consumed by people to maintain their homes. The best part of all is that this is an option that costs little to no money. This is not a lifestyle that requires the purchase of fancy gadgets or upgrades to achieve a minimalist home environment. Instead, start by directing your focus toward what you already have in your home, and determine which areas of your home could use a good declutter.
Adept appliances
Once you eliminate excess materials from your home, consider swapping out current appliances for new, energy-efficient options. Be on the lookout for Energy Star-certified products such as dishwashers, refrigerators, ovens, laundry machines, and HVAC systems. These options require less energy and resources to power and release less waste back into the environment. Green appliances may come with a larger price tag than their less efficient counterparts, however, higher upfront costs will save money in the long run saving households an average of 25% on energy bills. If cutting down on household energy consumption and costs doesn't persuade you, perhaps the sleeker and more stylish choices for modern appliances will prove why it is in fashion to switch to environmentally friendly appliances. After all, optimizing your home's energy efficiency will optimize the long-term condition of our home planet.
Furniture for the future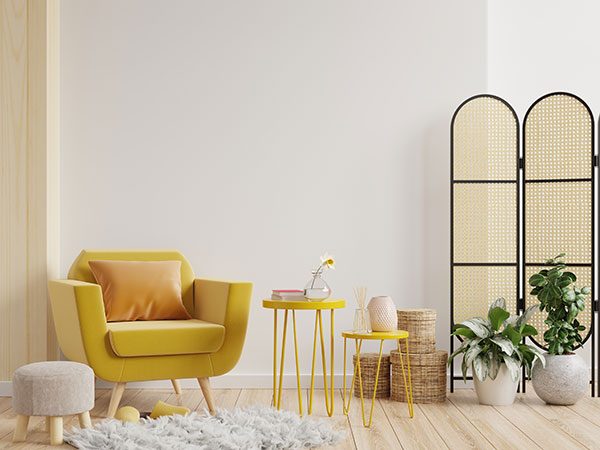 One more way to give your home an environmentally conscious makeover is opting to furnish your home with pieces that are not produced and sold by fast fashion furniture companies. Instead, look into second-hand or vintage furniture shopping. Here it is important to keep in mind that going to a brick-and-mortar consignment or second-hand store can be a hit or miss for finding exactly what products you have in mind. In the case that you have a specific vision for the look and materials you want in your home, take advantage of more curated online options for vintage and secondhand shopping.
On the other hand, if brand new furniture is a must-have for your home, there are sustainable brands to choose from. High-end, designer brands offer products made with eco-friendly materials such as certified sustainable wood, bamboo, and recycled metals and plastics. Purchasing sustainable furniture firsthand may run you more than the typical price of furnishing a home. The average cost to newly furnish a house can range from 10-50% of the cost of the home, for example, a $200,000 home can cost anywhere from $20,000 to $100,000 to furnish. Green furnishing options will more than likely err on the higher side of this range. Nonetheless, these choices are well worth the higher costs as these products last longer, thus needing to be replaced less often. Sustainable furniture production also has fewer adverse effects on the environment, reducing the environmental damage that manufacturing and shipping these items typically does.
Managing the costs
Although it may seem daunting, cultivating a sustainable home is possible without emptying your pockets, and there is a starting place for anyone. If you are ready to take smaller steps, swap out your current cleaning products for pollutant-free alternatives that release fewer toxins and waste into the environment upon use. Other simple ways to get the ball rolling on your journey to a sustainable home are by purchasing household products with zero waste packaging, switching over to reusable containers and bags for food storage, or as mentioned above, taking appropriate measures for adopting a minimalist way of life. These swaps come at much lower prices than installing a new air conditioner or buying a new living room furniture set.
For those who are ready to take the full plunge and bring their entire home up to the green standard, but don't have the green to pay upfront, weigh the pros and cons of financing your project by comparing a credit card vs a personal credit line depending on your credit score and the length of time it will take you to pay back these expenses. If you prefer to dip into your home's equity for these upgrades, consider looking into whether you qualify for a home equity line of credit or cash-out refinancing. If you want to tackle the costs head-on, design a savings plan and project timeline as a way to split up payments and make them more manageable to pay.
There are opportunities for adopting a more sustainable lifestyle in a variety of our daily activities, but prioritizing your home is a great way to start. People are influenced by their surroundings, so designing your home with sustainability in mind can help you stay environmentally conscious throughout the rest of your life! Next time you want to invest in your home, think about making it an investment in your home's home — the planet.
Eco-friendly economics: The real cost of green living
was last modified:
September 2nd, 2022
by
Recommended