Real estate broker job description and responsibilities
Planning to hire a broker, or be one? You'll need help with an effective real estate broker job description as well as a roster of the duties and responsibilities. This article will help you with just that.
After all, if you're hiring for this position, you will want to attract the most qualified candidates with years of experience.
A good real estate broker job description will help you get an efficient, friendly, and outgoing broker with excellent knowledge of the real estate market and strong communication skills.
Who is a real estate broker?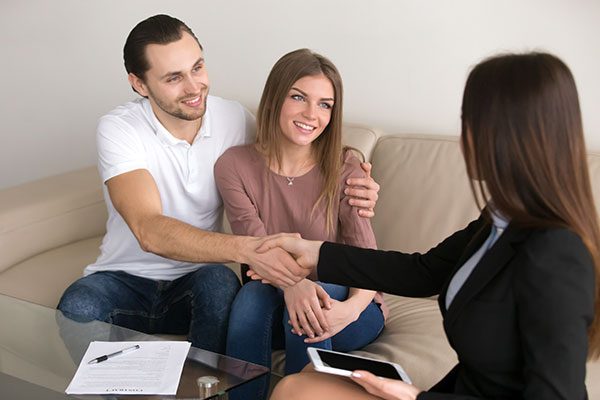 A broker oversees all real estate transactions between buyers and sellers.
Moreover, they advise on issues such as home prices, housing market trends, types of mortgages, mortgage rates, and other financial information. A real estate broker will be helpful for anyone who is renting, buying, or selling properties – whether residential homes, pieces of land, or commercial properties.
They also draft the requisite purchase contracts – often negotiating sale prices and closing deals between both parties.
By the way, a real estate broker has a higher-level license as compared to a real estate agent. In fact, the former can hire real estate agents under their supervision. Of course, the exact real estate broker job description and licensing requirements depend on the specific state.
For example, in states such as Colorado and New Mexico, every licensed real estate professional is a broker. However, in most states, a licensed, independent broker must attain a higher-level license and training to understand fair housing and environmental regulations.
What are a real estate broker's responsibilities?
Simply put, a real estate broker analyzes the client's wants, needs, and economic capabilities to find the right housing solution.
The core responsibilities of a broker include:
Helping home sellers make a profitable and quick deal by promoting their property and attracting good offers.
Advertising real estate through various marketing techniques and strategies.
Understanding the buyers' requirements, budget, and concerns.
Providing vital information regarding property specifications, legal guidelines, real estate laws, market conditions, loan rates, and a list of properties for sale.
Appraising home values through in-depth market research, recent home sales, and neighborhood comps.
Coordinating property auctions in the area.
Mediating between sellers and potential buyers to close a real estate deal successfully.
Drafting the real estate contract and completing all legal documentation.
Collaborating with general contractors, home inspectors, and real estate attorneys. And, supervising real estate agents.
Read more: Can a realtor tell you other offers are?
What real estate broker skills should one look for?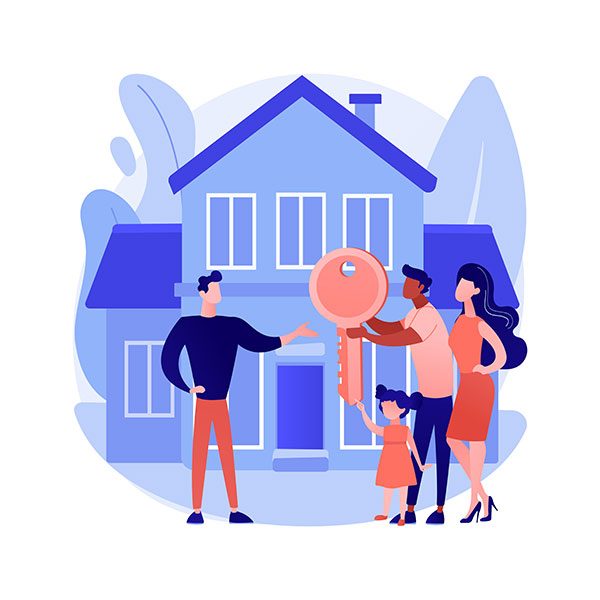 A broker oversees real estate agents and makes commissions off of properties sold by the agents under him or her. More often than not, a real estate broker will be expected to work for hours dictated by the availability and requirements of their clients.
If you're applying for a broker's job, you can expect to work more than 40 hours per week for the full-time position. Also remember that this position does not often include health benefits, retirement plans, or paid vacations. The bonuses and commissions will be your wages.
A typical real estate broker job typically requires the following qualifications:
A valid broker's license.
Solid working experience and knowledge of the real estate industry.
Proven track record of effective house sales.
Ability to work autonomously and be results-driven.
Great communication skills, people skills, and aptitude in negotiations.
Basic knowledge of computer software.
What is the ultimate real estate broker job description goal?
A qualified broker serves as a point of contact between the property owner and the prospective buyer. A good broker will help promote properties for sale and advise interested buyers on how much and where to buy homes.
The ultimate goal is to secure a mutually satisfactory agreement and get a good commission off of a real estate deal or those done by real estate agents working for them.
Last thoughts
A real estate broker is essentially an agent who is licensed to buy or sell real estate on their own. However, they have to complete additional training and licensing requirements to be a certified broker. They may either work independently or hire agents. Basically, they navigate the buying and selling process for commercial real estate as well as residential properties.
For a homebuyer or seller, the distinction between a broker and a real estate agent may not matter much. However, an independent broker may have more experience working in the industry. Also, they will have bigger duties and responsibilities. And, may have access to additional properties that are listed by other organizations. Despite all these, a broker may charge slightly less as they will not be required to split their profits with a real estate office.
Read more: Estate planning checklist
Real estate broker job description and responsibilities
was last modified:
July 5th, 2023
by
Recommended