Why a renovation in progress notice is crucial for neighbors
A home renovation is a process that needs time, money, effort, and a solid plan. An important step in beginning a home improvement project includes writing a renovation in progress notice letter to your fellow residents.
After all, renovating your house not only involves you and your family members but also your neighbors.
A renovation in progress notice will help you inform those around you of a construction process happening in your house. It's one of the most considerate things to do as a good neighbor.
Read on to know what all to include in the notice. Plus, you can take a look at a sample renovation notice for your reference!
Do you have to inform the neighbors of building work?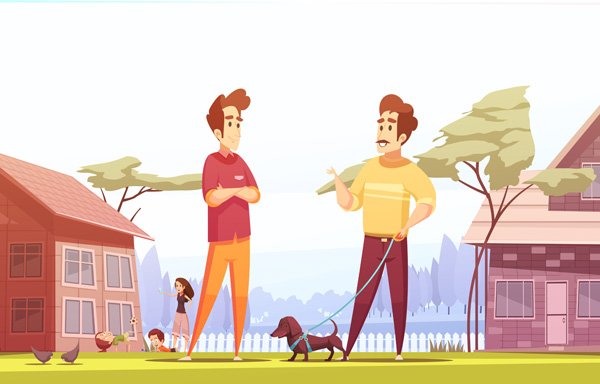 YES! Even if the building work you're planning is just for a brief period or may not be as disruptive, it's always nice to let your neighbors know your plan.
The truth is, even if your home project is confined to your four walls, your neighbors can't help but get involved — whether it's listening to the loud demolition noises, putting up with the dust, or passing your contractors in the hallway.
Sending a renovation in progress notice letter allows you to address when and what type of work is happening, and how it might impact those around you.
This is the reason most home construction experts and design professionals recommend notifying your neighbors in writing before starting any work. The notice is a polite way to deflect bad feelings and noise complaints.
A renovation notice is especially helpful if your neighbors work from home or have small children who need to be kept safe. The notice helps them plan and adjust their life around your construction schedule, particularly if the work involves a lot of noise or inconvenient hours.
Another benefit of a renovation in progress notice is that it satisfies your neighbors' curiosity regarding the remodeling work. The notice clearly lets people in your building or neighborhood know about your building plans — cutting back on unnecessary questions.
The bottom line is that you need to be considerate of how the construction affects your neighbors. It will go a long way in maintaining a good relationship with the people who live next door, upstairs, or downstairs. And if in the worst-case scenario, there are complications like a pipe leaking or bursting onto your downstairs neighbors, they'll probably be a lot more understanding than if they were caught unawares.
Do you want to know everything about your neighborhood? With Kukun's new tool: My Neighborhood, you can have access to information regarding anything around your neighborhood, including new constructions and remodels.
How do you write a renovation notice?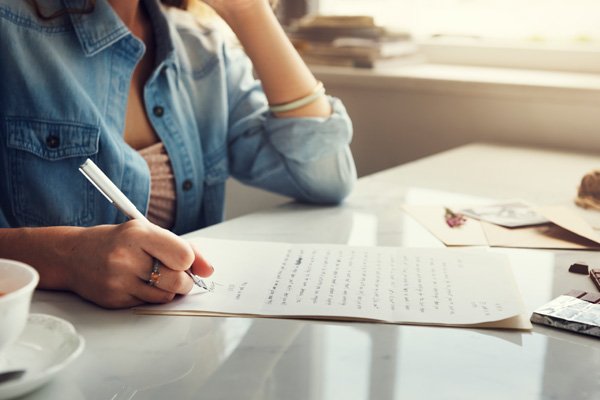 There are various ways to write a renovation in progress notice, an often overlooked step in home renovation etiquette. The type of notice it is depends on the tone or terms of acquaintance you have with your fellow residents.
Here's what you should include in your notice letter:
1. The building plan
Your neighbors will perhaps already have access to your building plans during the planning permission process. But, it's a good idea to remind them of what is about to happen and how long it would take. Also, give them an assurance that you have a building permit ready.
2. Reason you're letting them know
Your construction work could have an impact on your neighbors' lives — be it enduring the noise, dust, or inconvenient parking. Let them know what they could expect during your home renovation. These could be:
More vehicular traffic in the neighborhood
Strange workmen in the area
Some construction noise during working hours
Involvement of utilities such as water, gas, or electricity
3. Dates of construction
You need to specify when the neighbors can expect the most inconvenience. Mention the tentative start and end dates of the job as conveyed by your home renovation contractor.
Read more: 10 Pro tips on what to look for in a general contractor
4. Contact information for your building company
You need to inform the neighbors how to reach you or your building company during the renovation period should there be any complaints.
Leave them the necessary email addresses and phone numbers so that they know they can trust you.
5. Thanks and assurance
You need to assure your fellow residents that the contractor has been instructed to keep the hallways and common areas clean, avoid work in the evenings and on weekends, and keep the disruption to a minimum.
Apologize politely but firmly for any potential inconvenience and thank them for their understanding and patience.
Sample renovation in progress notice
While we're sure you can frame a nice formal renovation notice keeping the above inclusions in mind, here's a sample letter that you can use as a starting point.
Name
Mailing Address
Telephone Number or Email Address
Date
Dear Neighbor,
I am pleased to inform you that work on my (type of renovation) will begin soon. I wanted to let you know that the construction work will be carried out between (tentative dates) or thereabouts.
I have engaged (name of the contractor or contracting company) for the project, and have instructed them that work may only be carried out between (working hours) on weekdays. The workmen involved will be parking on the street, but all work-related items such as rubbish skip, portable toilet, etc will be located in my backyard — out of view.
The contractor in charge of the work can be contacted on (contact details) should you need to speak with them.
Thank you in advance for your understanding and patience during this upcoming month of work.
Sincerely,
(Your name)
Looking for a licensed worker? Use Kukun's Find a Contractor tool for the most reliable professionals!
Last thoughts
Informing and thanking your neighbors through a renovation in progress notice is in the interest of good relationships. It saves you from unnecessary hassles and drama while you carry out the building work on your home in peace. The simple letter will let them know that you're aware that their lives may be impacted and you appreciate their goodwill.
Read more: How to be a good neighbor
Why a renovation in progress notice is crucial for neighbors
was last modified:
October 11th, 2022
by
Recommended