Smart Renovation Tips Before Moving into a New Home   
If you've just bought a new home, it is only understandable that you're eager to move and begin a new life. However, your new home may just not be ready for you to move in yet. So take a step back before you get drawn into planning the interior design elements of your home. You will have to run certain essential checks, make home renovations if necessary and then plan your move. Here are some great tips for moving out and smart renovation tips before moving into a new home.
Moving Out Tips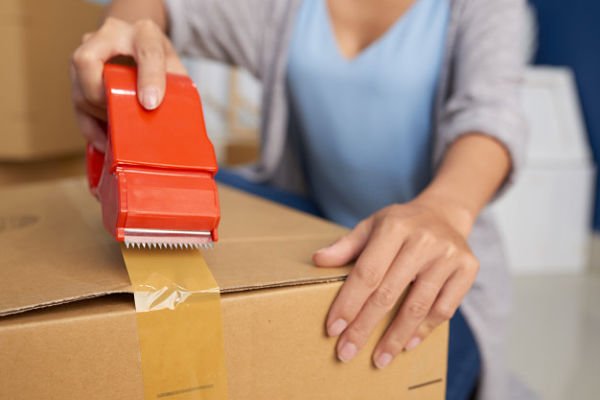 Plan Your Finances
Planning your monthly spending is very important. Remember, you ought to ideally have enough savings to cover at least 20% of your new home's value to maintain a good credit score.
In addition to that, you need to be able to handle the costs that come being a new homeowner, some of which may blindside you.
Paying for your movers won't be cheap either.
Get Everything Running
Make sure your utilities are transferred and up and running before you move in. Similarly, make sure your cable and internet are set up as well.
After all, you don't want to move in without access to entertainment.
Make sure you change your address on all your important documents and subscriptions so it reflects your new home address.
Get Rid of Junk
If you're planning on selling any of your old stuff, now's the time. Make sure you discard everything you have been hoarding and not using. You don't want to carry junk to your new home.
Renovation Tips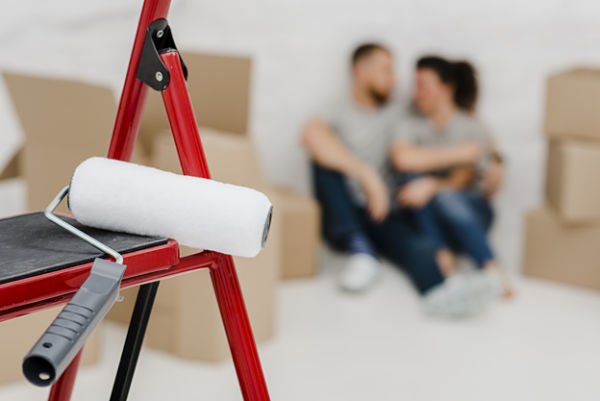 Inspect the Structural Integrity of the House
Remember the home inspection either you or the previous homeowner paid for before you closed on the sale? Well, now would be the best time to revisit the report from that inspection and see how your new home is holding up structurally and in terms of health and safety. That report ought to be your guide for any upcoming home renovation projects you may have planned.
Hire a Good Contractor
Hire a good contractor to handle the home improvement projects you have in mind for your new home. How do you find one? Asking the previous owners of the house might be a good place to start. If they had a regular handyman who has already worked on your new home, that would be an added advantage.
However, it always helps to get multiple quotes to judge the cost effectiveness of home renovation projects. So make sure you speak to a couple of more contractors before you decide,
Insulate Walls, Ceilings, and Windows
Proper insulation goes a long way, and it can not only help you minimize your expenses down the road, but also protect your home from unfavorable weather conditions. You can start with the roof, and insulate it properly so that it keeps the heat out during the summer months and in during the colder seasons. Move on to the doors and windows, and finally consider insulating the walls for maximum protection and energy savings – your wallet will thank you in the long run.
Upgrade Heating, Cooling, and Ventilation
The health of your new home's HVAC system is extremely important, especially during the summer and winter months. Get a thorough HVAC inspection done to assess if there are any repairs or replacements that need to be done. Make sure your HVAC system is fully functional before the winter chills begin. Ensure your flues and vents are all free of debris and are vented to open spaces like they ought to be.
Kitchen and Bathroom Renovations
A major component of your home remodeling plan ought to be rehauling your kitchen and bathrooms.
Your kitchen renovation plan should include checking your kitchen cabinets for wear and tear, seeing if the countertops need painting or replacement, checking you need to replace any of the appliances and making sure your kitchen plumbing and waste management systems are in good condition.
Bathroom renovations should include checking the plumbing, replacing old lead pipes with modern PVC ones, making sure the fixtures aren't leaking and ensuring your water heating system is in good shape.
Now is also the ideal time for home upgrades, so if you need to upgrade your shower stall or get a new bathroom floor, now's the right time to get to it.
Don't Forget About Proper Security Measures
Last but not least, property security is a major point you shouldn't skip, especially because you're the newcomers in the neighborhood and thus easy targets for local home invaders just waiting to catch you off guard. To prevent any unpleasant scenarios, be sure to install proper security measures well-before you move in, such as an alarm system, security cameras, window locks, and motion sensor lighting.
Moving house should be a fun and exciting project, which you can only achieve if you plan ahead and spruce up the new place in expectation of your arrival. With these renovation tips in mind, go ahead and give your new home the final touch-up it deserves.
Smart Renovation Tips Before Moving into a New Home   
was last modified:
September 8th, 2021
by
Recommended