A bathroom makeover doesn't just spruce up your home, it makes your life convenient and adds value to your property. But before you begin work on the home improvement project, you need to take the time to plan your bathroom renovation. Follow these 12 steps to remodel a bathroom and you'll know exactly what you're getting into.
There's no escaping the fact that a bathroom remodel requires significant planning — including hiring the right contractors, getting an estimate for your home renovation budget, buying or approving the best building materials, and most importantly, getting the job done on time.
In fact, experts believe that planning should be as thorough as possible. This is when you can make the right decisions on bathroom design, decor, bathroom tiles, bath fixtures, and bathroom paint colors. Once you do the groundwork for a successful bathroom remodel, it will save you money as well as time. And, a lot of headaches!
On average, a small bathroom remodel can take about 23 working days to complete. This roughly translates to about 4 ½ weeks.
The absolute timeline to complete a bathroom renovation depends on the scope of work, the scale of the work, the bathroom size, the bathroom design, and of course the approval of the project by a building inspector.
These will also determine the exact steps to remodel a bathroom. Below is a step-by-step manual to help you go about your bathroom remodeling work.
1. Develop a bathroom remodel plan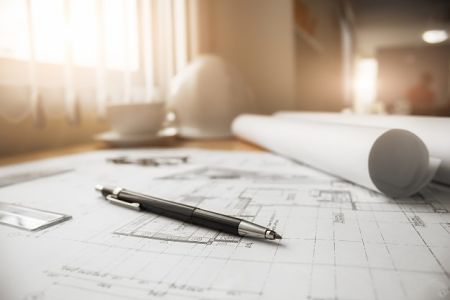 To make your dream bathroom a reality, you'll need a concrete plan for your remodeling. This includes the bathroom floor plan, shopping lists, and a schedule to complete the work. You may opt to work with a professional bathroom designer or a general contractor.
Read more: Powder room floor plans by an architect
2. Create a realistic bathroom remodeling budget
Work out a budget that addresses every expenditure, including labor and material costs of new bathroom fittings, fixtures, and surfaces.
Wondering how much it costs to renovate a bathroom? On average, it costs between $6,000 and $10,000 to completely remodel a small- to medium-size bathroom. The exact figure depends on the condition of your current bathroom, the new fixtures, and fittings, labor costs, etc. Keep in mind that labor costs take up at least 20% of your remodeling budget.
Home Renovation Cost Estimator
Sorry, we currently don't have that project at our disposal.
---
You can take a look at our most popular ones:
Water Heater Installation
Exterior Door Replacement
Install Recessed Lighting
Exterior Door Installation
Interior Door Installation
Interior Door Replacement
One of the best ways to keep your bathroom renovation costs down and shorten the construction schedule is to avoid relocating plumbing pipes, water supply lines, vent stacks, and drainpipes.
Read more: How to create a budget for a home renovation
3. Choose between a DIY project or hiring pros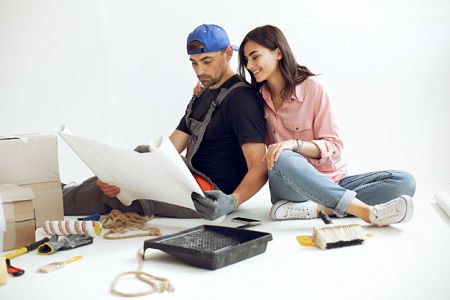 While remodeling may seem easy enough for an enthusiastic DIYer, it's best to be 100% sure about your final decision. Hiring a professional contractor will make the remodeling process a lot easier to tackle — saving you unnecessary headaches and hassles.
After all, you may have to fix waterproofing issues, rework water pipes, drain lines, and possibly bathroom wiring. Besides, getting the required building permits for the plumbing and electrical work will need some real hard work.
Read more: Electrical outlet wiring
4. Get the building permit
Most states require you to apply for a building permit before any work commences. Typically, it's the designer or general contractor's job to pull the permit, but if not, then you'll be responsible for getting it. Do not start any renovation work without a permit.
5. Deal with the demolition
If you're planning a complete bathroom remodel, you'll be looking at demolishing your old bathroom in all probability. While the demo work can be a DIY project, keep in mind that it's an extremely dirty, dusty, and noisy job.
Be sure to wear proper safety equipment and gear such as work gloves, eye goggles, and a dust mask. Make sure you do not cut into any plumbing pipes, electrical cables, or metal ducts.
Follow an order for the demolition work:
Remove the bathroom vanity, cabinets, and bathroom sink.
Takedown the shower stall, shower door, shower pan, shower head, bathtub, and light fixtures.
Remove the bathroom sink, faucet, and toilet.
Demolish the floor.
Strip off the wall tiles.
Read more: Lights in bathroom need GFCI protected
6. Order the building materials early
While you're shopping for new bath products, make sure you do so well in time. A delay in delivery would delay your construction schedule — throwing off the work sequence of your contractors.
7. Install plumbing and electrical work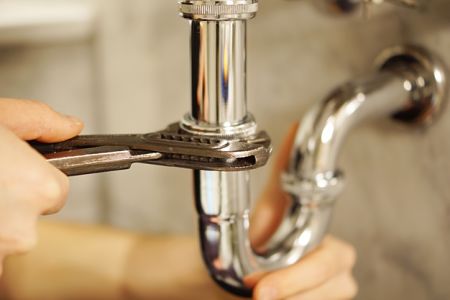 If you're installing new walls and possibly redoing the foundation work, you will want your plumber and electrician to install the new pipes and wiring while the wall cavities are open.
Keep in mind that most building codes require an effective ventilation system in the bathroom. Therefore, you will need to install a ventilation fan at this stage to exhaust steam, hot air, and unpleasant odors. The rough-in work will then be inspected by the local building department before the drywall is installed.
Once the electrician and plumber complete their work, your contractor will install the required insulation on exterior walls, followed by new bathroom windows.
Read more: Electrical rough in
8. Complete the wall and floor
If you can avoid using the bath during the renovation, then you must complete the tiling and floors at this stage. Porcelain tiles are one of the best materials for your bathroom floor tile. They're much harder than ceramic tiles and come in a variety of sizes, shapes, colors, and patterns — sometimes even resembling wood flooring.
When it comes to selecting the bathroom floor and shower wall tiles in the shower area or toilet alcove, the most important characteristic to look for is slip resistance.
Experts believe that it's easier to tile the walls first and then the floor. It also helps you avoid any unnecessary mess or damage during the tiling.
9. Choose bathroom-appropriate surfaces
Any building material you choose must be durable as well as suitable for installation in a bathroom. Keep in mind that your bathroom floor, wall, and bathroom countertops are exposed to hot, soapy water and intense steam. These tough conditions can make surfaces slippery and potentially dangerous, especially for elderly people.
Read more: Practical ideas for great aging in place bathroom design
10. Build a safe bathroom
If you're planning aging in place, installing grab bars for safety is a good idea. Fortunately, today, there's a variety of designer grab bars available in the market. These are stylish and come in all kinds of finishes to match any bath decor. Some grab bars also serve as a towel bar or toilet paper holder.
11. Get good bathroom storage in place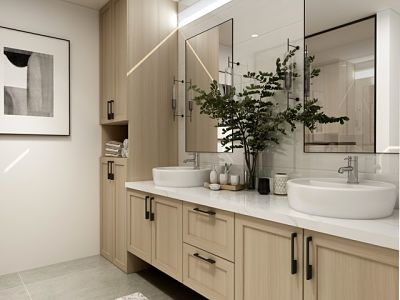 Adequate bathroom storage space is especially important if you have many family members sharing the bathing space. Always make room for wall-mounted shelves or a linen closet for your bath towels, bath mats, toilet paper, and cleaning supplies. And, while you're at it, consider installing a double-sink vanity instead of a single-sink vanity. A mirrored bathroom cabinet is also a good idea.
12. Improve your bathroom lighting
Installing good bathroom lighting will make the space more attractive, warm and welcoming. Dimly lit bathrooms can be highly unsafe, and depressing! Make sure your bathroom has two types of lighting: ambient lighting and task lighting.
Last words
Bath remodeling projects are arguably one of the most popular home renovation projects. However, creating an updated, smart bathroom requires meticulous planning, a fixed timetable, and careful coordination of several workers such as plumbers, carpenters, electricians, and tile contractors.
If you want your bathroom project to turn out just the way you dreamt it, you need to follow the above steps to remodel a bathroom. If carefully planned, renovating a bathroom will not be as overwhelming, time-consuming, and costly as one would think.
Read more: Home steam room guide
12 Steps to remodel a bathroom in a successful way
was last modified:
July 7th, 2022
by
Recommended