Stylish Ways to Go Green During Your Building or Remodeling Project
Are you planning a home building or remodeling project? If you're like many homeowners today, you might be looking for ways to not only build well, and with style, but also build responsibly. Awareness of the shortages that many natural materials and resources are facing has made "going green" appealing on multiple levels.
This growing, positive trend has opened the doors to numerous alternatives that maximize your home's style while minimizing its impact on the environment. And, in many cases, these options will also minimize the impact on your wallet. Who doesn't love that?
Let's take a look at few ways to go green during your remodeling project. Here are the popular alternative building materials you can use. 
Take a look at The Best And Worst States For Green Living In The US
Alternative Flooring Materials for Your Home
Hardwood is a limited resource. And, while some manufacturers are dedicated to ethically sourcing materials, not everyone is.
What are your options?
Solid or engineered hardwood floors that are sustainably harvested and made with non-toxic adhesives and finishes
If hardwood is a must-have, look for options that have been infused with an acrylic to increase durability, but also decrease how much wood is needed to meet manufacturing demands
Bamboo and cork are tough, attractive, and replenish themselves very quickly
Read more: Sustainable Building Trends to Help Your Home Become Greener
Renewable Resources That Are Perfect for Your Remodeled Kitchen
Butcher-block counters are an attractive, sensible option. The materials used range from reclaimed/recycled lumber to lesser-known types of trees that are harvested in a sustainable way
Bamboo countertops
Stainless steel countertops
Concrete counters
Recycled glass countertops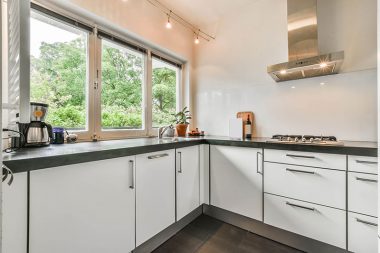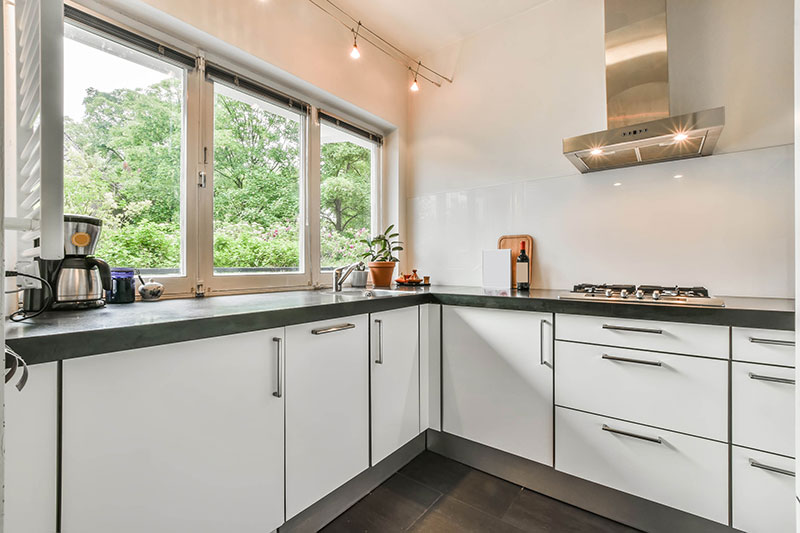 Bamboo cabinets
Wheatboard cabinets, made from compressed plant fibers
Check to see if your kitchen's wood is FSC-certified, guaranteeing that it's being sourced responsibly
Eucalyptus (grows at 4x the speed of traditional hardwood options!)
Recycled metal tile for your backsplash
LED lights are a bright idea, offering decreased costs, efficient energy usage, and practical power
A Green Home For A Greener Budget: Easy Steps
Talk to an Experienced Home Builder
Though there are many ways to go green, the key to successfully building in a green way is to work with an experienced professional who shares your values. Ask what they suggest, what they have seen work in the past, and how you could think outside the box during your project. The results will be stunning, and one of a kind, adding a unique flavor to the colors and textures within your home.
This article was originally published on Gerety Building & Restoration.
Read more: Rainscaping landscaping technique
Stylish Ways to Go Green During Your Building or Remodeling Project
was last modified:
May 17th, 2022
by
Recommended