12 Crucial Things to Know Before Buying Investment Property
Thinking of purchasing an investment property? It's a wise decision — provided you know exactly what you're getting into. Here are some really important things to know before buying an investment property.
If you're ready to dive into real estate with hundreds of thousands of dollars, it's better to be well-versed, or else buying an investment property to earn rental income may be a risky proposition. You must evaluate the expected income, the long term operating expenses of owning a property, the returns, as well as the rewards and risks. Once all that is sorted, your property can help you make the most of your investment.
Regardless of the type of property, you are investing in (whether you plan to rent or resell it later), it's critical that you take proper measures to ensure a profit on your investment.
The truth is, the real estate industry is a highly competitive field and leaves no room for unpreparedness. To help you make an informed decision about your money matters, we've listed some crucial things to know before buying investment property. Follow these and your rental property will provide you with ongoing income — securing your financial future for years to come.
1. Think logically
When you're buying your primary residence, you may allow your emotions to get in the way of your decisions. And, that's understandable because you'll be living in the house for many years of your life. But when it comes to buying a property solely for business investment purposes, don't let your heart affect your decision. You need to take an analytical approach based on financial factors. Think logically and negotiate to get the best possible purchase price.
Planning to buy a property? You need to get your hands on as much info about it as possible. Kukun iHomeReport will provide you a full report on the house you want to buy. Simply enter the address and you'll be able to download a complete report — including information on previous remodels, building permits, neighborhood comp, etc.
2. Buy a low-cost property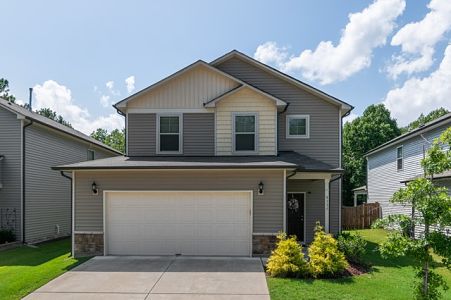 The more expensive the rental property, the greater will be your ongoing expenses — and the greater will be your risk. Keeping your investment low will help you stay in the safe zone.
Real estate experts recommend starting with a lower-cost property in an up-and-coming neighborhood — not the nicest house, but definitely not the worst house for sale. The best bet is to stick to a property that doesn't cost you more than $150,000. The lower the price at which you buy a property, the better the odds that you will earn a bigger profit from it. The reason is that you'll need to set aside a good amount of money for renovating the property before renting or selling it.
Read more: Tips on writing real estate ads to sell your house quickly
3. Do your research
There's no shortcut to in-depth research before buying an investment property — more so if it's your first investment property. The first step is to get to know about the previous owner, its address, and the neighborhood.
Read our blog if you're wondering, how do I determine who owns a piece of property?
4. Find the right property, at the right location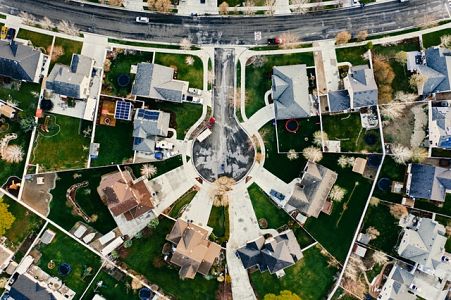 The next step is to ensure that the real estate is situated in a location that will attract your target clients — the type you're hoping to sell or rent the property to. Also, a rental property that's situated in an area where the population is on the rise and a revitalization plan underway has the potential to be a profitable investment opportunity.
It's best to look for a place with low property taxes, low crime rates, access to public transportation, a decent school district, and proximity to amenities, including parks, malls, restaurants, and movie theaters. A growing job market would mean a larger pool of potential renters.
Read more: Which generation is buying the most homes around the US?
5. Secure a down payment
You will require a minimum 20% down payment to buy your first investment property (unlike the 3% down payment on homes you plan to stay in). The reason is that mortgage insurance is not applicable for investment properties. Make sure you can afford the bigger down payments. Also, keep in mind the expected expenses required to renovate the property.
6. Calculate your expenses and profits beforehand
You need to consider every detail, every expense beforehand. Begin by calculating the amount of money you have, how much loan you will borrow, how much the property would cost you, and how much it will cost to renovate the space. You could hire a property manager but that would eat away at your rental income.
If you're buying the property solely to sell it at a profit, estimate the price you're going to list it for — cutting out the expenses. That way, you'll get a rough estimate of your profit margin.
Read more: What you should know before buying a vacation rental property
7. Consider the best investment loan options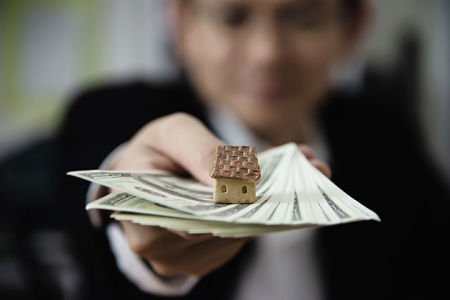 Choosing the best loan option to fund your first investment property could make a positive difference to your financial situation. Keep in mind that different financing options come with different benefits and different interest rates.
Want to apply for a loan? With Kukun, it's as easy as it gets. You can submit an online loan application, and receive multiple personalized loan offers within minutes. Without affecting your credit score!
8. Make plans to pay your debts timely
As a new investor, it's not a good idea to carry debts for longer than absolutely required. To make your investment portfolio appealing, try to clear all of your previous debts, student loans, medical bills, etc. before investing in real estate.
9. Invest in landlord insurance
Once you decide to plunge into the real estate territory, your goal should be to protect your new investment. Consider buying landlord insurance in addition to homeowners insurance. This type of insurance typically covers property damage, lost rental income, and offers liability protection in the event a tenant or a visitor suffers injury due to any property maintenance issues.
Read more: Landlord friendly decorating ideas
10. Expect the unexpected costs
Apart from the maintenance and upkeep costs, you'll have to factor in any emergency expense — it could be an urgent roof replacement or burst pipes, or a damaged kitchen floor. Be prepared to set aside 20% to 30% of your rental income toward these types of costs and timely repairs. Invest in a rental only if your cash flow and financial situation allow you to.
11. Avoid buying a fixer-upper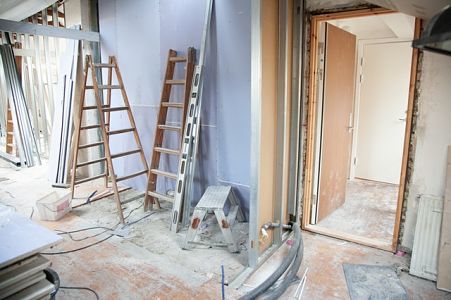 Although it's a tempting idea to look for a fixer-upper and get it at a bargain to flip into a rental property, it's not such a great idea. Unless you have a reliable contractor who does quality work or you, yourself, are a skilled DIYer at large-scale home improvements — you would end up paying too much on the home improvement project. It's best to look for a property that's priced below the market rate and needs just some minor repairs.
Read more: Wondering, how do I determine who owns a piece of property?
12. Choose your partners carefully
If you're contemplating partnering up with your friends instead of applying for an investment loan to start in the real estate business, you need to be really cautious. You must consider all the implications of a partnership agreement, besides keeping the comfort factor in mind. 
Read more: Ways to invest in real estate
Last words
Buying a rental property can be a smart financial decision if you do it right. Business investment in real estate can get you a good return through passive income, tax breaks, and equity gains.
However, before you embark on this journey, you should be open to the idea of the investment going either way — it could be a huge success in terms of returns or disastrous innings. On your part, you must think strategically when choosing and purchasing your investment property. These pointers before buying an investment property will help you do just that.
Read more: 10 Lethal mistakes to avoid on your first real estate investment
12 Crucial Things to Know Before Buying Investment Property
was last modified:
October 2nd, 2021
by
Recommended