8 Things to negotiate when buying a home
The real estate market is booming right now, with most markets heavily favoring sellers. But that doesn't mean buyers don't have any bargaining power.
Even in a strong seller's market, buyers have a good chance of negotiating their costs down — if they know what is and isn't negotiable, how a conventional real estate transaction usually works, and how much leverage they (and the seller) have on each side. Another big factor? Having a seasoned agent sit at the negotiating table on your behalf.
Easing your costs, even just a little, when you're buying a home can be a lifesaver, especially considering how financially stressful it can be to come up with a down payment and all the other associated costs. Let's go over some of the most common things you can negotiate in a home purchase and when you might (and might not) want to ask for them.
The closing and possession dates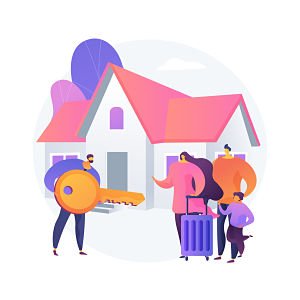 This is a pretty standard negotiating point for buyers, and sellers are generally flexible when it comes to the closing date.
Maybe you're starting a new job, or the new school year is coming up; either way, it's common for buyers to need to get into their new home by a certain date. The only potential snag is if the seller has conflicting obligations. If this is the case, a buyer could make their offer stand out in a hot market by allowing the seller to stay in their home past the closing date, possibly by renting it at market rate.
On the other hand, if the seller is really motivated to close the sale but the buyer isn't quite ready to move in yet, high-quality agents can often negotiate for the seller to buy out the buyer's lease (if they have one) to get them in their new house.
Closing costs
Closing costs are substantial and can amount to as much as 7% of the purchase price. They can include loan origination fees, title insurance, recording fees, title searches, credit report fees, appraisal fees, and more. Although each fee alone isn't that large, they add up quickly.
Typically, the buyer pays these closing costs. But everything in a real estate transaction is negotiable — and that includes closing costs.
Of course, just because something is technically negotiable doesn't mean the seller is going to grant your request — especially in a seller's market. For something like closing costs, which are traditionally paid by the buyer, you're going to have to make a strong case for why the seller should cut you a break. That's much easier to do if you happen to be in a buyer's market, where qualified buyers are more scarce and you might have more leverage.
Read more: Home appraisal cost
A home warranty
It's standard for a seller to pay your home warranty premium at closing; typically, the new homeowner will be responsible for the deductible if any claims are made.
Although inspections will generally uncover most major problems in a home, they can miss things, especially if the seller opts out of certain inspections aimed at specific problem areas. A home warranty covers things such as the electrical, plumbing, and HVAC systems and major appliances.
The warranty gives you another level of protection if problems surface down the line — especially if someone is injured as a result of undiscovered problems.
Read more: Finances for first home purchase
Repairs related to inspections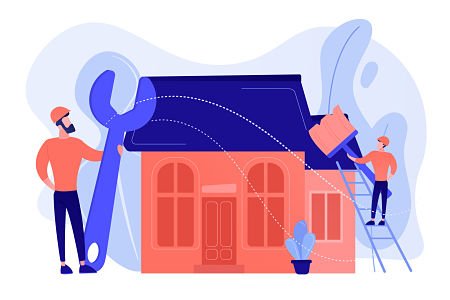 Most home inspections uncover a few problems, large or small. There are two main ways to address these repairs.
The first way involves having the repairs done before closing the sale, to make sure the seller is fully responsible for the expense and quality of the work. Just keep in mind that sellers are more likely to agree to a lot of pre-closing repairs in a buyer's market. In a strong seller's market, they can probably refuse to perform the repairs and still find a buyer to take the property as-is.
The second way is to ask the seller for credits equal to the cost of fixing the problems yourself. This won't actually lower the purchase price of the home, as the seller is literally refunding your money at the closing table. Some buyers prefer this approach because they can get the repairs done for less than the credited amount, so they come out ahead.
Read more: House Selling: Clean out tips
Appliances, furnishings and household items
Sometimes certain furnishings are so perfect for a space that you might want them to come as part of the sale. Good news: It's not unusual for sellers to throw in items such as lawn furniture, light fixtures, or artwork to get the sale done. If these items are gifted, there's nothing to worry about, but if they're sold, you may have to draw up a separate sale agreement just for the furniture.
Buyers should also be aware that, in many homes, the beautiful furnishings that won them over may be the property of a professional staging service. In that case, the seller may not have the authority to include them in the sale.
It's also pretty standard for appliances to come with the home, as long as you negotiate that in the purchase agreement. On the other hand, if you don't want the appliances, you can negotiate to have them removed before you move in. 
Read more: How rent-to-own homes work
Contingencies
A contingency is simply a condition that has to be met before the sale can go through.
The most common contingencies involve appraisals, inspections, repairs, the buyer's financing, or the sale of the buyer's current home.
Like the other items on this list, your success in negotiating contingencies is going to depend on how much leverage you have. If a contingency isn't met, the buyer can walk away, so sellers view them as somewhat risky. In a strong seller's market, sellers can (and probably will) simply refuse all contingencies. In a buyer's market, it will depend on how confident they are in their property and how much of an appetite they have for uncertainty.
Read more: What is an appraisal contingency
Transfer taxes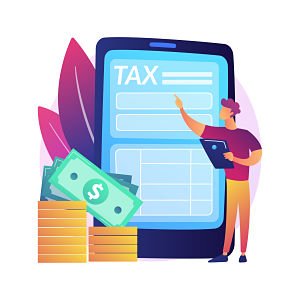 Many municipalities charge transfer taxes when a property changes hands. There's no established rule about who pays transfer taxes, so it's very much up for negotiation.
In a seller's market, the buyer is likely to get stuck with them, but in a buyer's market, a buyer could insist that the seller pay them. On the other hand, if there's a lot of competition over the property, a buyer could sweeten their offer by proactively offering to pay the transfer taxes.
Read more: Do I pay tax when I sell my second home?
Price and mortgage loan points
Negotiating the price down is a no-brainer, but there are some creative ways to lighten your financial obligations that don't technically involve price.
Buyers can negotiate for sellers to pay points on their mortgage; each point-bought will reduce the buyer's interest rate, which can add up to thousands of dollars in savings. And for the seller, it's a tax-deductible expense, so it's a true win-win!
Read more: Buy a haunted house in this market
8 Things to negotiate when buying a home
was last modified:
March 7th, 2023
by
Recommended