7 things to consider when planning a window replacement
Having windows inside your home is an absolute must as it helps to keep the room airy and bright. On top of that, they also help provide additional safety features so you'd have someplace to escape in case of fire or other unfortunate circumstances. With the benefits that a window can bring to your home, it'll be great if you could also allow it to look beautiful to serve your home while helping to improve its appearance.
If you already have an existing window and plan to replace it to improve its appearance or would like to give your home a quick refresh, know that it's not an ordinary job, as there are plenty of things you need to keep in mind. To help you get started, listed below are some things to consider when planning a window treatment:
You might need a new custom window treatment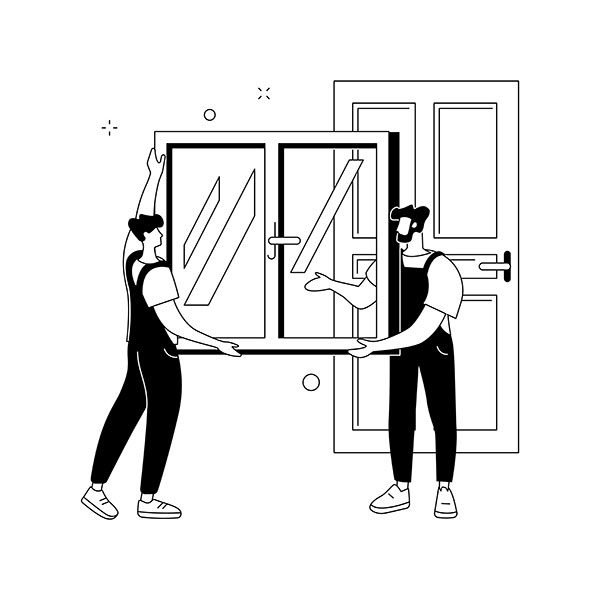 If your existing window already has a custom window treatment, you might think you can still reuse them for your new windows, especially if you plan on keeping it the same size as your existing window. While it might work well if you keep the same style and size, they might not be the best option, especially if you're planning a new window upgrade.
Even with the right size, some window treatments might not work well, especially if you plan on changing to bay windows. Before you keep your mini blinds for windows, see first if they'll fit and go well with your new windows. In most cases, you might need to create a new one, which might require an extra cost on your end.
Set your budget
Of course, the first thing you should see before planning for a window replacement is if you have enough budget. While yes, replacing your windows might sound fun as you can give your home a refreshing update, if you don't have enough budget for it, you might want to consider doing some alternatives instead.
To set your budget, you need to see the actual labor cost and the materials you need to purchase. Moreover, if you're planning to expand your windows, you might need to pay for some additional work as you'll be working around your walls and need to ensure everyone's safety as you complete this project.
Hire an expert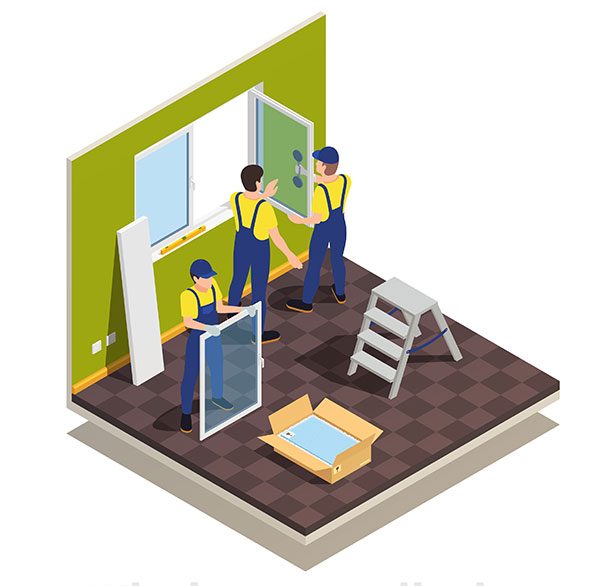 Window replacements aren't just a simple repainting process but require expertise and professional skills. As you remove the window from your walls and replace them with new ones, you need to take safety measures as this can be a dangerous project since anything could happen. To avoid any complications and possible injuries, you should hire an expert to do the window replacement for you.
When hiring an expert, check their portfolio to see if they've done a similar job to what you're trying to have. Moreover, you should also check their years of experience and see how long they've been on the field. The longer they've been doing window replacements, the more you'll be at peace knowing they're fully experienced and know what to do in every scenario.
Planning a window replacement? Try our free estimator tool!
Check home's foundation
Since your windows would be on your walls, you need to check first if your home's foundation can do a window replacement project or if it's something that your house cannot accommodate. While your house's foundation might look great from the outside, if it's rotting on the inside, replacing your windows might turn into a bigger problem than you've anticipated.
Before beginning your window replacement project, you should consult with a professional first so that they can assess your foundation's condition. They should be able to give you a go signal if your house can accommodate the heavy renovation or if you should address your foundation issue first to ensure safety and improve your home's lifespan.
Consider children's safety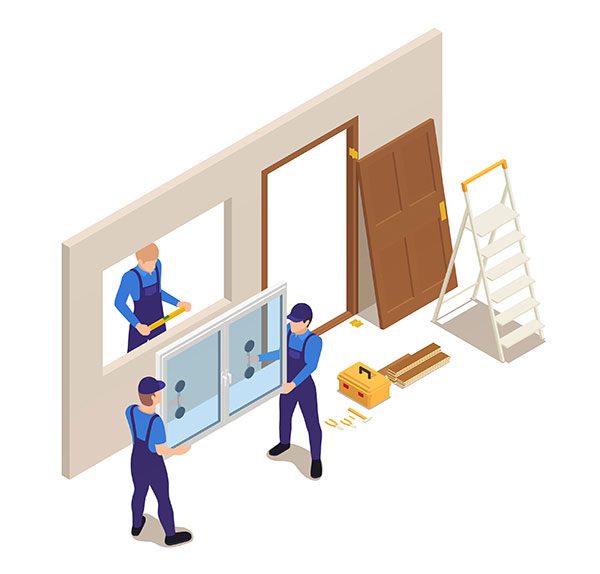 If you live with children, you need to consider their safety as windows are one of the leading sources of accidents inside a home. While a floor-to-ceiling window can help to provide maximum light and airflow, it might not be the safest option for your kids, especially since this setup might call for an accident. Even if they could help to boost your home's curb appeal, they're not the safest option when you open them up to let the air come in.
And ideally, your windows should be high enough so your children cannot reach the locks. It'll also be helpful if you could try to limit the angle so you can open your windows to prevent your children from hopping over, causing terrible accidents. These practices can help ensure your children's safety and put you at ease even if they're near one.
Check heat resistance feature
If you live in a humid climate or your neighborhood's temperature is usually warm, you might consider adding a heat resistance feature or insulating your windows to prevent the heat from coming inside but still allow the light to go through. It would be a great way to keep your room cool and avoid turning on your lights, as you can enable your windows to do the job for you.
A heat-resistant window can also prevent you from using blackout curtains to trap heat, which can cause your room to get dark. With a heat-resistant window, you can allow your room to be cool and bright. However, this might cost you a bit more, but with the benefits, it can provide inside your home, it'll all be worth it.
Think about adding tint
While it's more of an appearance feature, you might want to consider adding tints to your windows. If you're not a fan of using window treatments to maximize your home's privacy, as you're not letting any light come inside, you might consider adding a tint to your windows. You can invite as much light inside without worrying about your privacy.
There are various tint shades that you can choose for your windows. You can go from light, medium, dark, or very dark. Alternatively, you can even use mirror tint to prevent birds from hitting your windows as the reflection makes them feel uncomfortable. It'll also be a great way to help make your house shine bright.
Read more: House window tinting
Takeaway
Before replacing your windows, you must ensure that you're fully prepared, as there are plenty of things you need to consider to deliver a successful window replacement project. You'll need to check your budget, hire the best people, check your foundation, and look for the features you want to add. And with all of those mentioned, you should be able to finish your project seamlessly, allowing your home to look beautiful, inside and out.
7 things to consider when planning a window replacement
was last modified:
March 17th, 2023
by
Recommended