Top Things to Always Ask a Roofing Contractor
Nothing protects your home more than your roof. That's why it's important to understand exactly what's going to happen when it comes time to replace it. Home Improvement Leads wants you to be as knowledgeable as possible on the roofing process, and by asking your roofing contractor these questions, you will not only be informed, but you will also be satisfied with their level of expertise.
Are you fully licensed and insured?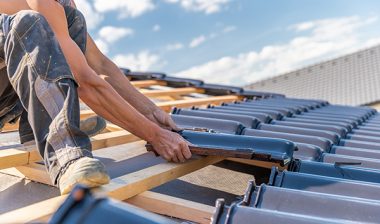 Regardless of where you are in the world, many governments require roofing contractors to be licensed through their state and fully insured. To find out what type of licensing is required for your renovation, simply check out your city's website and only work with roofing contractors that fulfill those regulations. Your contractor should also be able to provide you with a letter of coverage from their insurance provider for both liability and workmans' compensation insurance. This will protect you from having to pay for any accidents that may happen during renovations.
Who will be present at my home every day?
Occasionally contractors will hire subcontractors to complete work on a roof. Make sure that any people working on your home meet the same certification requirements and that insurance covers each of their employees.
Regardless of whether the work is hired out or not, there should always be a project manager that you can contact at any time. If your crew shows up and can't provide you with that information, don't permit them access until that issue is rectified. This keeps everyone protected in the event of an accident⎼⎼either to a worker or to your home.
What exactly will be replaced?
Some contractors will try and sell you on the idea of shingling directly over the old roof. Though this will save you time and money, it's usually a poor decision because only by removing the current roofing materials will your contractor be able to know if there is damage to the underlying boards. A drip edge/edge metal and metal flashing may also be added to help protect your home from water damage in the future.
TIP: Use Our Real-Time Remodeling Calculator and Find Out in Minutes How Much Your Home Remodel Would Cost.
How will my home be protected while work is in process and at the end of each work day?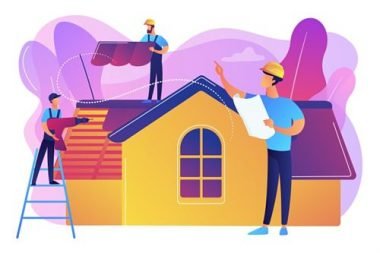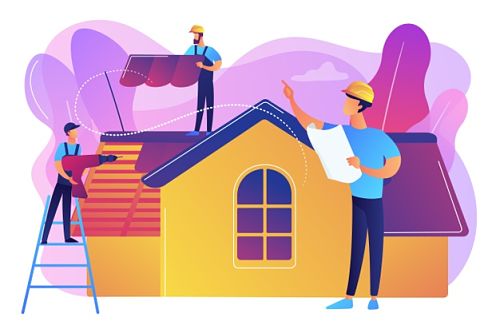 Removing a roof is messy business and a professional roofing contractor will have a plan for how to manage that while still keeping the rest of your home protected. Find out whether or not the contractor has a container for the debris or if it will be your responsibility to obtain one. Don't forget to discuss exactly where that container will be placed and how your landscaping may be impacted during this renovation.
Unfortunately, most roofing projects can't be completed in one day, so you will need assurances that your home will be secured against the elements overnight. Have it written into your contract that any open areas will be properly covered with a tarp and that all removed shingles and nails are disposed of before the crew leaves for the day.
What warranty do your offer on your workmanship?
Any materials used on your roof will come with warranties from the manufacturer. However, those will not cover any potential issues that arise from an incorrect installation. A qualified contractor, though, will be willing to back up their workmanship with at least a one year warranty.
Replacing your home's roof can be a stressful process. Save yourself the headache by having a knowledgeable roofing contractor manage your project!
MORE : How to prepare for re-roofing your house
Top Things to Always Ask a Roofing Contractor
was last modified:
April 21st, 2022
by
Recommended