Estimating cost – be it for a construction job or a home remodeling – is an integral part of the planning phase of project management. In fact, it's the most important key in determining and controlling the overall project budget. Here, we'll explore the importance of estimating the total project cost and the different types of cost estimates in project management, including home renovation work.
An estimate is a computation of the quantities of various items of work and the costs that may incur throughout the project's execution. The cost of quality and quantity work gives an accurate cost estimation of the entire construction cost or project work cost.
Accurate estimation is an integral part of the budgeting process of any project. Simply put, it's almost impossible to allocate funds properly and prevent cost overruns without adequate estimates.
Armed with a reliable cost estimate, you can establish several frameworks, including the project's scope, timelines, and budget – thereby ensuring the overall success of a project.
Keep in mind that a poorly designed budget can lead to unrealistic expectations, improper asset allocation, and even a failed project.
Let's explore how you can utilize cost estimation as an effective tool for planning an accurate cost budget.
Read more: What you need to take care of before a home renovation
What is a project cost estimate?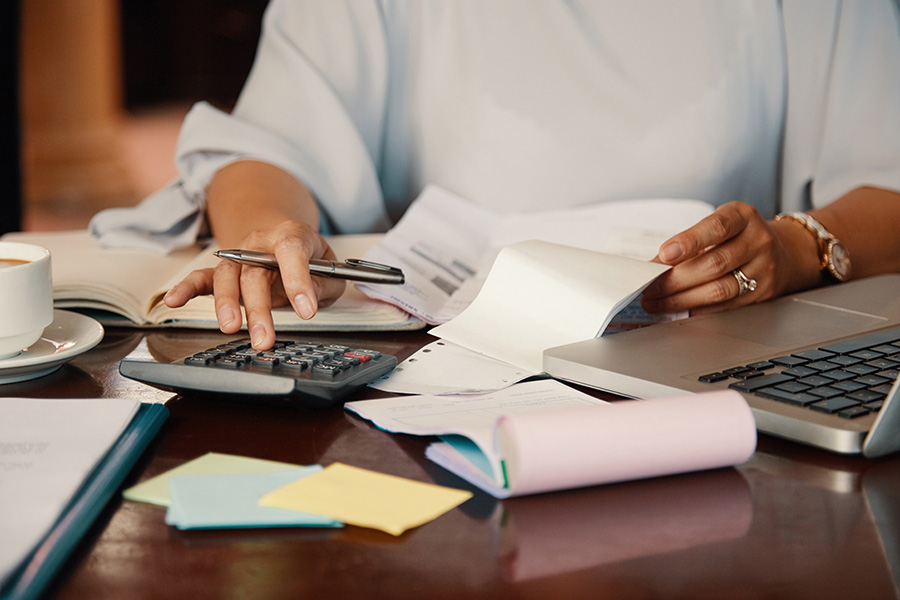 The process of calculating all the costs (direct and indirect) while executing a project within its scope and timeframe is known as cost estimation. For example, in the case of a home improvement project, it would mean various overhead costs such as utilities, labor costs, material costs, equipment costs, vendor fees if the home renovation requires third-party workers or subcontractors, and other costs.
Initially, rough estimates may be enough for project planning and to decide whether a project is worth pursuing or not. Once the project is ready to go on the floor, you'll need a more precise and granular cost estimate in order to deploy the various funds and resources effectively.
What are the different types of cost estimates in project management?
If you're a project manager looking at a project's long-term financial health, you'll need to invest a lot of thought in calculating the cost estimates. They will help you run the project – right from inception to its completion.
So, how do you arrive at a good estimate for your project? Well, we'll look at the different types of cost estimates in project management, and their utilization.
Instantly estimate the cost of your remodel...
...or take your time to personalize dozens of choices to transform your house into your dream home.
Expert judgment method
This technique uses expertise from individuals or groups, who have specialized knowledge or training, for physical resource planning and estimating.
This cost estimate method, guided by historical information, provides valuable insight into a project through information from similar projects in the past.
Analogous estimating method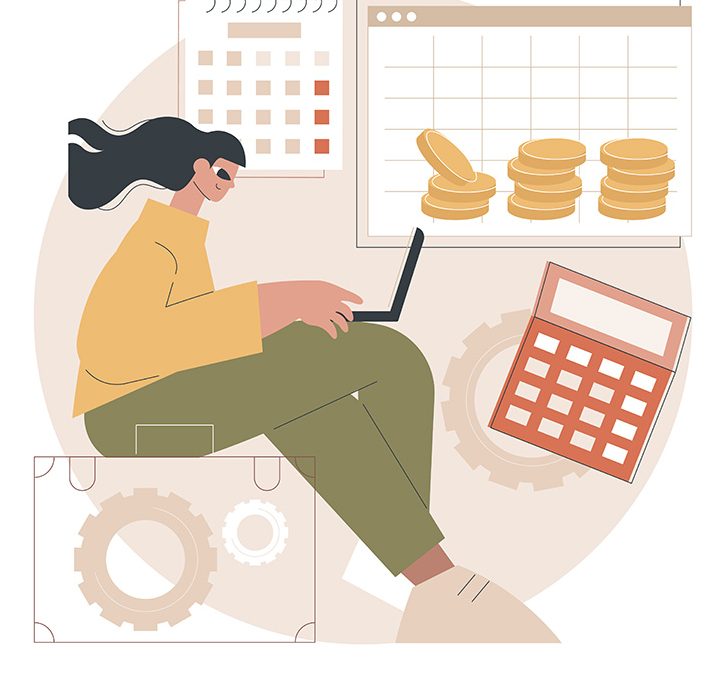 Analogous cost estimation employs values from a previous, similar project, such as scope, cost, budget, and duration, or scale measures (size, weight, and complexity of the project), as the foundation for estimating the same parameters for a current project.
Parametric estimating method
This cost estimation technique calculates resource quantities based on an algorithm. Basically, it utilizes the statistical relationship between historical data and key variables such as square footage in the case of a construction project.
For instance, if a job requires 4,000 hours from a single person to finish in one year, two people can work 2,000 hours a year to finish the task. When you base your estimation on the data built into the model, you achieve a higher level of accuracy.
Bottom-up estimating or detailed estimating method
Here, the team and physical resources are estimated based on the activity level and then aggregated to get the average cost estimates for work packages, control accounts, and summary project levels. That is to say, a big project is split down into a number of smaller components. The project manager then calculates costs for each of these smaller work packages separately and adds them together to form a single overall cost estimate for the entire project.
For example, if a project involves work that will be divided across various departments within a company, the expenditure may be broken down department-wise and then added. Needless to say, the cost and accuracy depend on the size and complexity of the individual activity or work package.
Three-point estimating method
Basically, you calculate the cost estimates by considering the estimation uncertainty or risk. Here, you using three estimates to define an approximate range for an activity's cost:
Most likely (M) cost estimate based on a realistic evaluation as per the required work and anticipated charges.
Optimistic (O) cost estimate based on the best-case scenario.
Pessimistic (P) cost estimate based on the worst-case scenario.
You can calculate the expected cost by using any of the following formulae:
Expected cost = (O+M+P)/3 (Triangular distribution method)
Expected cost = (O+4M+P)/6 (Beta distribution method from a traditional PERT analysis)
Data analysis method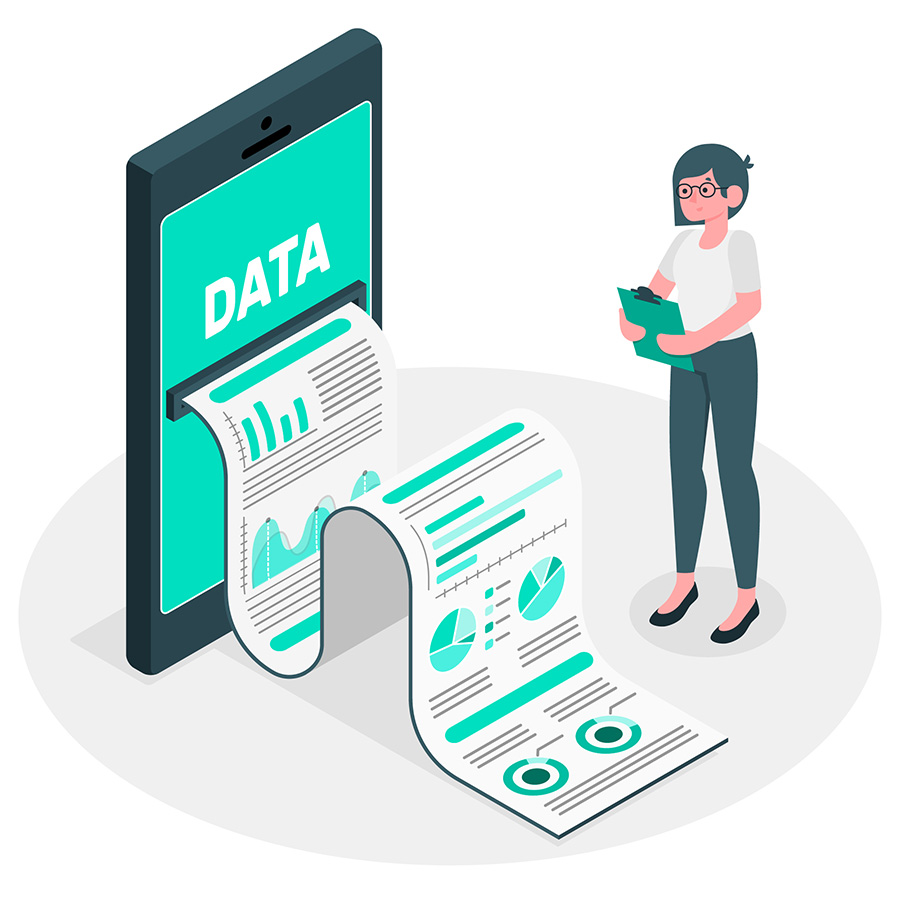 A data analysis evaluates identified options in order to execute the project. This method provides the best solutions to complete the project activities, within the set constraints.
The funds (contingency reserves) are budgeted for dealing with unplanned but statistically predictable costs.
Project management information system method
This includes using software for resource management. You can plan, organize, manage resource pools, and develop cost estimates.
The software helps get the resource breakdown structures, resource availability, and resource rates.
Decision-making technique
You may arrive at some decisions on a vote basis. Shared consensus based on unanimity, majority, and points allocation may be agreed to by the participants.
The importance of cost estimation in home remodeling
The ultimate goal of cost estimation is to be able to predict the total cost and quantity of the resources required to finish a project. It's undoubtedly an indispensable part of a project. For example, every homeowner will want to know how much to expect from their home remodeling project.
Therefore, it's a good idea to use a reliable cost estimator for all home projects, including roof repair, bathroom renovation, kitchen remodel, or yard landscaping. The useful tool will help you plan your project and budget – keeping everyone focused on completing the project on time and on budget.
Cost estimates help you get a sense of the total expenditure so that you can plan accordingly and finish the project quickly as well as smoothly. It's critical to have a realistic cost estimate ready before beginning the actual renovation work.
Last thoughts
A cost estimation gives a reasonably accurate idea of the total cost involved in a project. It's perhaps the most important part of project management. The estimated cost prepares a consumer for the project – financially as well as mentally. Most importantly, it helps them decide on the best loan options or financial aid in order to carry the project to completion.
If you too are planning a major project such as a large-scale home remodel, you can use the most effective cost estimation tools and techniques throughout the project's life cycle to make your job easier and without unpleasant surprises.
Different types of cost estimates in project management
was last modified:
May 5th, 2022
by
Recommended