Whether you're buying a new homeowners insurance or updating your existing policy, knowing the different types of homeowners insurance and the insurance coverage (as well as exclusions) is key. It's crucial before making an informed decision to know exactly what your policy covers and what it doesn't. It can save you a lot of money and hassles down the line.
There are different types of homeowners insurance policies. The type of home you live in and the specific coverage you seek will help determine your policy form.
Keep in mind that most typical homeowners insurance policies cover damages caused by fires, snow, lightning strikes, windstorms, hail, or any such natural event. They may cover a roof leak if it's caused by a covered peril. However, your homeowners' insurance generally does not cover any damage caused due to a lack of maintenance or general wear and tear.
For the same reason, most minor plumbing problems aren't covered. Of course, if there's sudden and unexpected water damage due to a plumbing malfunction or a broken pipe, your insurance will acknowledge that.
The policy will generally exclude gradual damage to your home such as termite damage, insect damage, rodent damage, rusting or rotting, or mold. Damage caused due to any smog or smoke from industrial or agricultural operations may also not be a covered loss.
Interestingly, when it comes to insurance exclusions, standard policies do not cover damages caused by earthquakes or floods. You will need to buy separate earthquake or flood insurance for that kind of coverage. Having said that, the exact coverage or exclusion will depend on the type of homeowners insurance you eventually buy. An insurance agent can guide you on the best options.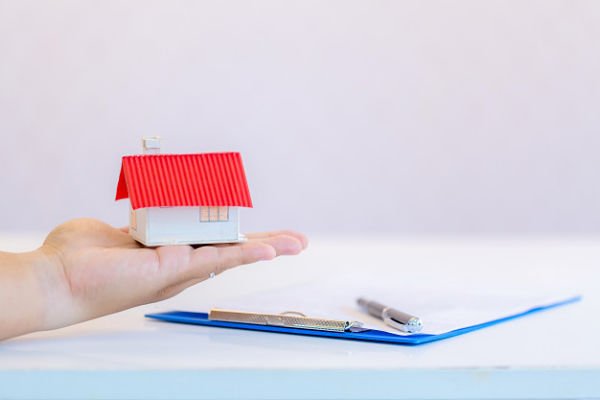 Before you make a decision about the kind of insurance policy you want for your home, it's crucial that you understand the options available to you. Here's a look at the different types of homeowners insurance.
Want to save money by getting the best rates on home insurance? You can use our new tool to compare rates from different companies and choose the best suited for you!
Read more: Understanding the ins-and-outs of home maintenance insurance
1. Basic coverage form: HO-1
This basic type of homeowners insurance is the most limited one in terms of its coverage. It does cover your home and personal belongings but at their actual cash value. That's why this type of insurance is not very popular as a single-family home policy according to the National Association of Insurance Commissioners (NAIC). And, this is the reason, most insurance companies do not offer this basic policy form.
The insurance names 10 perils or specific causes for damage or loss:
Fire or lightning strike
Windstorm or hail storm
Vandalism
Theft
Explosion
Riot or civil commotion
Aircraft
Vehicles
Smoke
Falling objects
2. Broad coverage form: HO-2
An upgrade to the basic form policy, broad form policies are more common. They cover your dwelling, at its replacement cost, and your personal property (furniture, electronics, and clothing) at its actual cash value. It protects them against six more perils in addition to those mentioned in HO-1.
These include:
Weight of ice, sleet, or snow
Accidental overflow of water or stream
Sudden cracking, burning or bursting of a built-in appliance such as a water heater, centralized air conditioner, or heating system
Freezing
Accidental damage caused by an artificially generated electrical current
Volcanic eruption
3. Special coverage form: HO-3
An HO-3 policy is the most common type of homeowners insurance policy among all single-family home policies. Such homeowners insurance covers your home at its replacement cost and your personal property at its actual cash value. Generally, you can add a replacement-cost endorsement even to your personal property coverage if you're willing to pay a small additional premium.
Generally, such insurance covers almost all risks and has an open-perils coverage.
The HO-3 form helps cover 16 named perils. Some of these include:
Fire or smoke
Water damage
Lightning strikes
Windstorms and hail storm
Explosions
Vandalism and malicious
Damage from an aircraft or a vehicle
Theft
Falling objects
Weight of sleet, ice, or snow
The perils that are usually excluded are:
Defective construction
Issues of maintenance or general wear and tear
Foundation issues
Government actions
Damage caused by pets or animal damage
Pollution or corrosion
Vandalism, theft, and frozen pipes in vacant houses
4. Contents coverage broad form: HO-4
This renters insurance is meant specifically for renters who lease homes, apartments, or condos — and don't own the property. Therefore, this type of insurance only covers the belongings and not the dwelling. What's more, if you, as a tenant, damage the property while living in it — your insurance company will help cover the cost of any repairs.
You also get liability protection as well as coverage for any additional living expenses. If someone is injured on your property, you don't have to pay the cost of their medical bill out of your own pocket.
Renters insurance covers the same-named perils of the broad and special form policies.
5. Comprehensive coverage form: HO-5
This is one of the best types of single-family home protection. Interestingly, it provides all-risks coverage for both your dwelling as well as personal belonging at their replacement costs.
It also includes a higher coverage limit for your high-net-worth property, jewelry, fine furs, and expensive electronics along with standard coverage.
Want to create a budget for your home renovation project? Try our free home remodel cost estimator; it's easy and convenient to use!
6. Unit-owners coverage form: HO-6
This is condo insurance, specially designed for people who live in a condominium or co-op. Your insurance coverage will depend a lot on your homeowner's association's HOA insurance. A typical HOA insurance, aka master policy, covers the condo building structure, its common areas, and your unit before you move in.
However, it doesn't cover the cost of home improvements or renovations you do while living there. For more comprehensive coverage, you will need dwelling coverage, personal property coverage, personal liability coverage, medical payments, or loss assessment coverage in your condo policy.
7. Mobile home coverage form: HO-7
If you have a mobile home, this insurance is for you. Since such a dwelling is not covered under a normal single-family home policy, mobile home insurance will cover some basic perils and damages.
A mobile home could be a trailer, single-wide mobile home, a double-wide mobile home, a sectional home, a modular home, a park model home or an RV.
Read more: Tips to lower your home insurance bills
8. Modified coverage form: HO-8
If you live in an older home with a high risk of loss due to outdated wiring or plumbing, or a roof that's falling apart — you may qualify for such insurance. It's specially designed for homes that don't meet insurer standards like other types of homeowners insurance. For example, this policy will cover the cost to upgrade your old aluminum wiring to new copper ones, install new piping, or replace your old roof.
Like an HO-1 basic form policy, there are some named perils. The reimbursement of the damages is determined by your home's actual cash value, and not replacement cost.
Read more: What homeowners insurance cover
Last words
It's important to understand that your home insurance isn't a luxury; it's a necessity. The coverage protects your home and all your possessions against any damage or theft. Insurance is also important at the time of buying a home.
For instance, almost all mortgage companies require that you have a good insurance cover for the value of your property. Without it, it's quite challenging to apply for a loan or finance a residential real estate transaction.
Looking for a home renovation loan for the project? Peruse through Kukun's easy loan options.
We hope these guidelines about the most common types of homeowners insurance will help you select the best one for yourself. Always remember that the policy you purchase will depend on your property, the amount of insurance, and the type of coverage you choose.
Read more: Homeowners insurance claim tips you should know

A comprehensive guide on types of homeowners insurance
was last modified:
February 6th, 2023
by
Recommended