6 types of real estate videos every realtor needs to create
If you work in the real estate sector as a marketer or as an independent realtor, you're undoubtedly always looking for new methods to improve your marketing strategy. This can involve enhancing your real estate agency's reputation, increasing its trustworthiness, or just attracting new clients. Furthermore, standing out in a crowded real estate market is difficult.
However, there is one option that may help you stand out: making a real estate video. Have you realized that video content has completely transformed the real estate business in recent years? Real estate videos can help you get the word out about your listings and your realtor profile. According to the Profile of Home Purchasers and Sellers, 51 percent of buyers located their homes on the internet. If not, then you are late to the party and we need to help you catch up!
To stand out and generate more leads, you must include stunning pictures in your home listings. We've divided the ideas into groups so you can quickly locate the ideal video for your purpose, whether it's to improve your listings, attract new customers, or establish a brand for yourself in your neighborhood.
About Us videos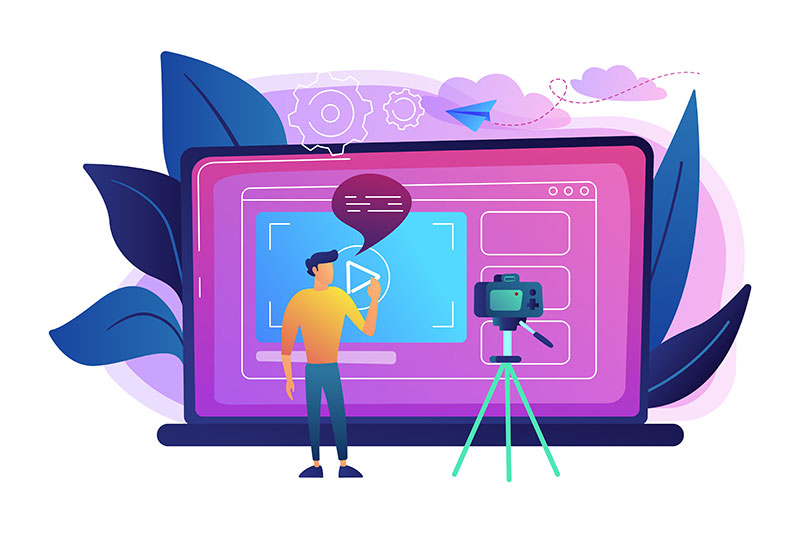 First off our bucket full of real estate video ideas is an "About Us" video that conveys your real estate agency's narrative is stepping into the creative genre rather than a plain old business card. An introductory video is a way to go if you want to improve the popularity of your firm and ensure that more potential clients find you.
The goal of this type of film, like a conventional "About Us" page, is to expose your agency to the world by telling viewers about crucial details such as: how your real estate business began, what you do, where you do it, what your expertise is, what your values are, and who your team members are, and so on. This is one of the classiest ways to start your real estate video marketing journey.
Videos showcasing expertise and experience
A film that displays your experience will help you stand out from the competition, whether you are representing a company that specializes in property leasing, new construction, or property management.
The goal here is to showcase every feature that distinguishes you as an expert in your sector while also presenting your audience with arguments that will convince them to select your firm over your competitors.
Are you looking for some motivation? Depending on your industry, you might wish to attempt the following suggestions:
Healthcare real estate: You might describe how your buildings and facilities are designed specifically for healthcare institutions, as well as how many such projects you have accomplished.
Construction of new buildings: Describe the advantages of purchasing a newly constructed property and provide instances of recent successful sales.
Establish your expertise by emphasizing your knowledge of this specific component of real estate and demonstrating how past clients have profited from their investments.
Testimonial videos
A delighted customer's explanation of a real estate agent's abilities is more credible than the realtors' own. And it's even better when former customers give their feedback in the form of a video. Unlike a text, it gives the individual making the claim a face and a voice. Such testimonials allow potential clients to understand that the real estate expert is well-liked by previous clients, as well as reliable and trustworthy. As a result, it is fair to make a video of satisfied clients describing how the expert assisted them in finding the ideal new home and distributing this content to attract new prospects. This is probably one of the most helpful and sought-after real estate video ideas since it helps you prove your credibility.
Walking around the neighborhood videos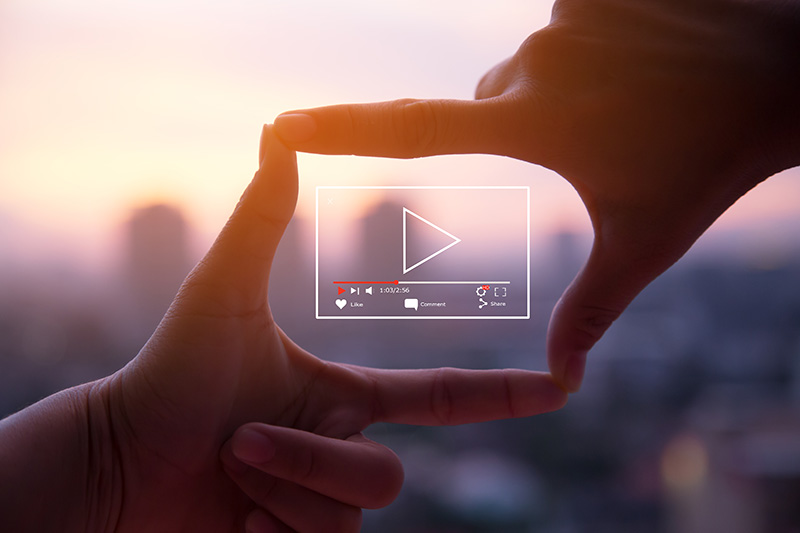 Potential homebuyers are interested in more than just the structure. They also want to know what amenities are available in the area. This is because the community in which a house is situated has a direct impact on the residents' quality of life.
Prospects interested in purchasing luxury homes, for example, want to know that they will be able to maintain their current lifestyle after moving into a new home. They want to live in an area with upscale restaurants where they can dine with their friends, high-end sports clubs where they can exercise, premium grocery stores where they can buy high-quality goods, and so on.
Shooting a video of the area would be the ideal method to demonstrate the prospects of the amenities surrounding the house in question. It should emphasize the features that will appeal to the target audience. One of the best video marketing ideas for real estate professionals is to have such footage.
360 tours
Take a detour from basic real estate video marketing and do a 360! One of the most effective video marketing strategies for real estate sellers is to use 360 tours. Unlike photographs and ordinary movies, this form of multimedia lets viewers immerse themselves in the environment and feel as if they are there. Furthermore, virtual tours can be interactive, allowing viewers to choose which direction they wish to travel in, zoom in on specific details, and so on. These movies aid in conveying a home's ambiance and providing a thorough grasp of it.
This article's video marketing ideas for real estate professionals can help an agent's firm reach new heights. They can assist in the sale of both completed and unfinished properties, as well as establish the realtor as an industry authority figure.
Wrapping up
Real estate films will help you reach a wider audience, create more leads, and expand your business. The nicest aspect is that you won't have to ask a seller's agent for the key every time you want to show it to a potential buyer. Simply use the video tour to showcase the home, and your lead generation will skyrocket.
6 types of real estate videos every realtor needs to create
was last modified:
April 3rd, 2023
by
Recommended