Exterior siding plays two important roles — it protects your house from external, weather-related damages and enhances your property's overall aesthetics. There are various types of siding available — such as wood, stone, metal, vinyl, and engineered wood siding — each of which can change your home's architectural style. When you need to replace your external siding, knowing about the different choices is necessary.
Each material arrives with its own specifications for looks, durability, energy efficiency, and cost. Hence, before purchasing a new siding, it is necessary that you know about the popular types of siding and their attributes, so that you can pick one as per your needs and budget. Therefore, we have compiled this guide for you to help you make an informed decision.
Vinyl Siding
One of the most common choices among homeowners, vinyl siding is durable, is available in a gamut of color options, and is comparatively inexpensive. You can get vinyl in multiple styles as well, such as horizontal or vertical panels, shakes, dutch lap, beaded, shingles, and fish scales or scallops.
The Pros
Vinyl is considered as one of the most durable materials when it comes to siding. After installation, you can expect it to last for approximately 30 to 40 years.
You can get vinyl in multiple colors, textures, styles, and patterns.
You can easily clean it just with the help of a power washer and a hose.
It is one of the most inexpensive options.
The Cons
Vinyl siding is water-resistant, but it is not waterproof.
It is susceptible to damage under extreme weather conditions. Heavy rains, hail, or falling tree branches can cause dents on its surface.
Once you pick a particular color for your vinyl siding, it is difficult to alter or repaint it.
Fiber Cement Siding
Yet another popular option, fiber cement siding is made from a mix of sand, wood, and cement. It looks like real wood and offers several benefits.
The Pros
Fiber cement gives you the same look and feel of classic wood. However, it requires less upkeep and is not prone to damage via household insects and pests.
It is fire-proof, with 1A fire rating.
It is quite weather-resistant and is not susceptible to rot or decay.
You can get it in a wide range of textures and finish levels.
The Cons
Fiber cement is more expensive as compared to vinyl.
You need to repaint it every 10-15 years.
Moreover, the color does not seep all through the material. Hence, if there are chips on the surface, you might need to retouch the finishing.
Read more: Fiber cement board explained
Brick Siding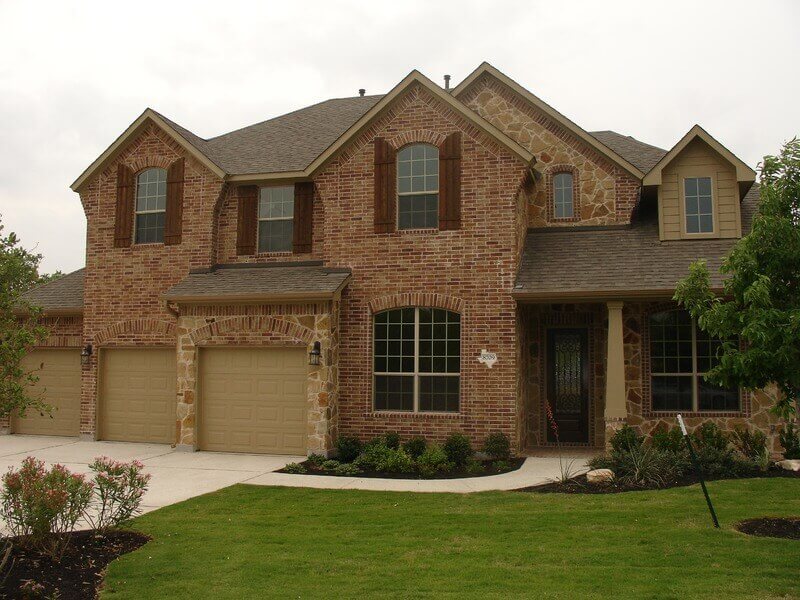 The most durable among all types of siding materials and extremely robust, brick is said to last for a lifetime — almost up to a century. You can get this material in regular styles or in brick veneer patterns. The latter arrives with a finished exterior layer of bricks that can be installed outside your house walls.
The Pros
As we already mentioned, brick is incredibly durable and requires minimum maintenance.
It is resistant against fire and does not need regular refinishing or repainting.
Brick siding is termite-proof and long-lasting, thereby demanding low home insurance.
The Cons
Brick siding is quite expensive.
If the natural brick finish deteriorates, you cannot repaint and restore its original appeal.
After several years, if its mortar joints get damaged, you might need to replace them.
Read more: What is tuckpointing
Metal Siding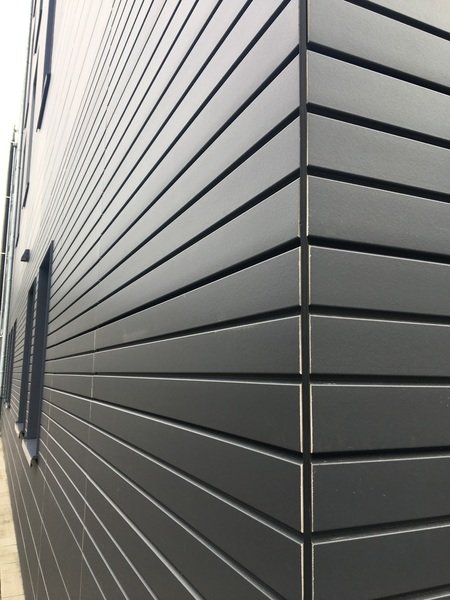 Metal siding, available usually in aluminum and steel, lends a contemporary look to your outdoors and enhances your curb appeal manifold. While aluminum can be ideal for coastal regions with salt-laden air, steel can protect your home from harsh weather conditions.
The Pros
Metal is not susceptible to mold damage and hence, does not need regular maintenance.
It does not fade with time and is fire-resistant.
When a professional installs metal siding, he ensures that each panel is cut to precision. This ensures minimal wastage and makes it an eco-friendly option.
The Cons
Metal siding can easily rust. It is also prone to scratches and dents. Hence, you might need to reseal or repaint it at regular intervals.
Since aluminum is soft, it can get damaged under harsh weather conditions.
As steel is heavy, its installation takes time and effort, thereby, increasing its total cost.
Wood Siding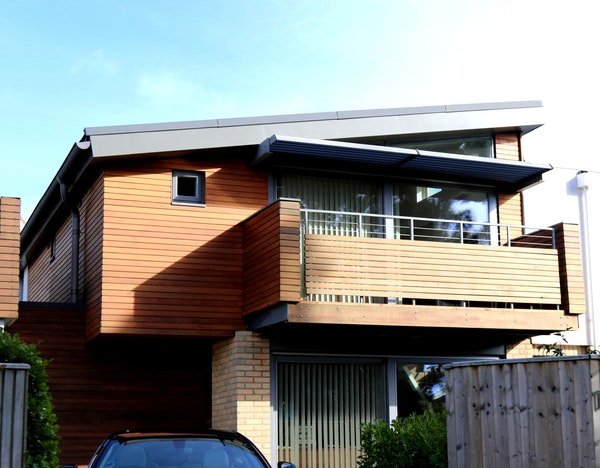 Wood siding is, of course, the primary choice for owners who wish to have a classic, natural and timeless look. You can choose from different varieties of wood such as pine, fir, cedar, and redwood. It is also available in various styles such as boards and batten, shakes, shingles clapboards, drop or lap siding, vertical boards, sheets, and logs.
The Pros
Wood is light, therefore, its installation is quick and easy.
Wood is also one of the most eco-friendly siding materials.
It is available in a variety of paint or stain colors.
Wood is quite energy-efficient and has a high R-value.
The Cons
Wood requires a great deal of maintenance at regular intervals. You might need to stain it every 2-3 years and repaint it every 4-5 years
Wood is not fire resistant and is prone to damage by water and insects.
Stone Siding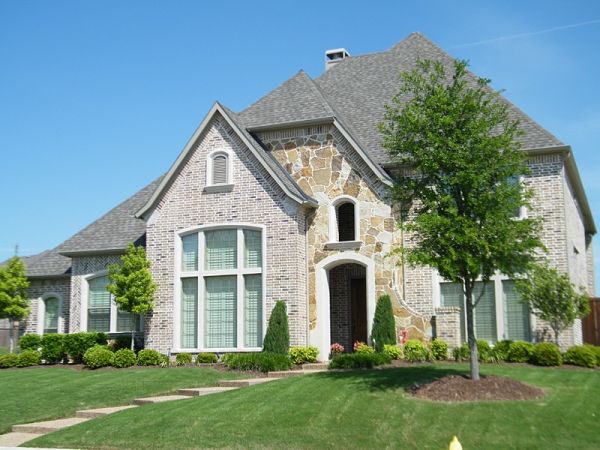 Natural stones, such as limestone, granite, or slate, can also be used as exterior siding. Although its upfront cost is high, it lends a natural look, is durable, and does not demand frequent maintenance. Another replacement to natural stone is stone veneers, which are easier to install and are comparatively inexpensive.
The Pros
After installation, stone siding needs minimal maintenance.
Stone lends a natural look to your outdoors.
It is not prone to weather-related damage.
The Cons
Stone is one of the most costly siding materials available.
The installation process is complex, expensive, and requires an expert professional.
Conclusion
There are so many types of siding available in the market. Hence, it is important that you do your research and understand the attributes of each category. Consider factors such as cost, durability, energy efficiency, and versatility, before making a final choice. And we hope that our description of the common and popular types of siding options will help you in arriving at the right decision.
What Are The Different Types of Siding For Homes?
was last modified:
September 28th, 2022
by
Recommended