5 ways to invest in real estate
Purchasing real estate is a tried and true method for building your investment portfolio. Some real estate investments require active involvement, such as becoming a landlord or buying and selling fixer-uppers. Other options are more passive, including real estate investment groups (REIGs) and trusts (REITs).
There is no universally best approach for investing in real estate. Each form of real estate investment comes with its own risks and rewards. It's important to know both before you dive into the market headfirst.
Here's a look at five ways to invest in real estate and what you should know about each type before you begin.
Become a landlord through house hacking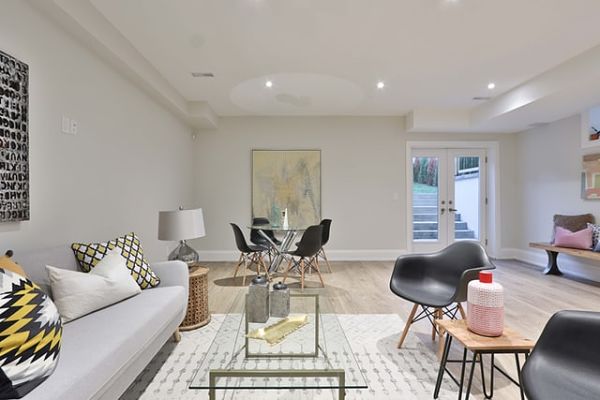 If you want to build a portfolio of rental properties, house hacking is an ideal way for a first-time real estate investor to begin.
House hacking is a hybrid approach to using your primary residence as a rental property. You can pay part — or all — of your mortgage by having tenants in your home.
The first, and simplest way, is to rent out a room in your home. The benefit of this is that you won't need to do much renovation on your existing property to begin. On the downside, leasing a room is more like having a roommate, as you will need to share common spaces, including bathrooms, kitchens, and living rooms.
You can take it a step further by converting your basement or attic into an individual unit, complete with its own entrance. Going this route will require a greater financial and time investment upfront to install all of the essentials. But you will be able to charge more money for an apartment than a room, plus you will have more property.
If you'd like to think a bit bigger, you could purchase a duplex or quadplex and live in one of the units while renting out the others. You will still be able to provide an onsite presence and gain experience while earning a greater income.
Whichever approach you take, you can eventually turn this property into a rental. For some financing options, you are required to live on the property for a set amount of time. Consult with a trustworthy local real estate agent, whether low commission or full-price, to learn more about your options.
Read more: Basement layout by our expert architect
Fix up and flip a home for profit
Buying and flipping a home for profit is another hands-on approach to real estate investment. As a home-flipper, your goal is to buy a property for a low price, fix it up, get it back on the market, and sell it as quickly as possible.
Although home improvement shows make this look simple enough, flipping a home is not for the faint of heart. Fixing up a home to make a profit requires expertise and skills, including renovation and marketing. The most successful property flippers also have a keen understanding of the local real estate market.
On the plus side, flipping a home can give you a faster return on your investment and keep your capital tied up for less time. On the downside, fixing up a home can come with unexpected repairs and expenses once you get started. Also, you could find yourself in trouble if the market suddenly cools and the house remains vacant for an extended time.
Build a new house on spec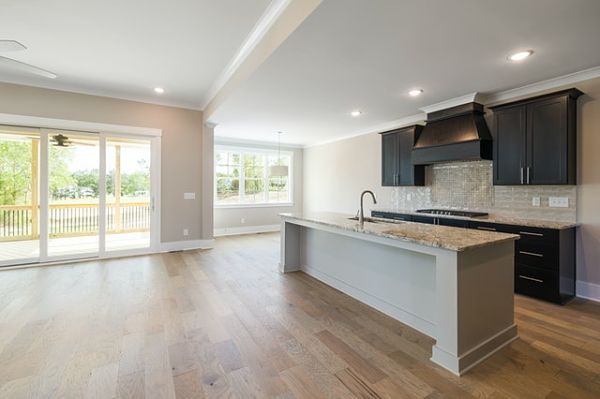 Building a home on spec — or customized — is another real estate investment with lucrative potential. Spec homes, also known as move-in-ready homes, are constructed by custom home builders.
Spec homes can be less of a risk than buying and flipping a home, because you are less likely to run into unexpected costs, such as faulty wiring or a damaged roof. And, because they are move-in-ready and likely come with amenities, spec homes are appealing to potential buyers.
However, building a spec home takes more time than a standard flip. That means your capital will be tied up in the investment for longer. Also, like a home flip, there is always the risk of a cooling housing market. Make sure to do your research and figure out how you will sell your home.
Try crowdfunding
If you're looking for a real estate investment that doesn't require as much hands-on work — or knowledge of the market — crowdfunding platforms are an increasingly popular approach. In crowdfunding, multiple investors pool together their capital online to purchase commercial and residential real estate that will be leased or sold.
Crowdfunding allows you to learn more about real estate investments without taking on all of the risks for yourself. You can invest in a single project or build a large portfolio of group investments.
Keep in mind that when you commit to a crowdfunded project, you are signing on for a set amount of time. That makes your investment less liquid, which means you won't be able to access your funds until the end of the term. You can also expect to pay portfolio management fees, which will cut your profits.
Join in a real estate investment group, trust, or limited partnership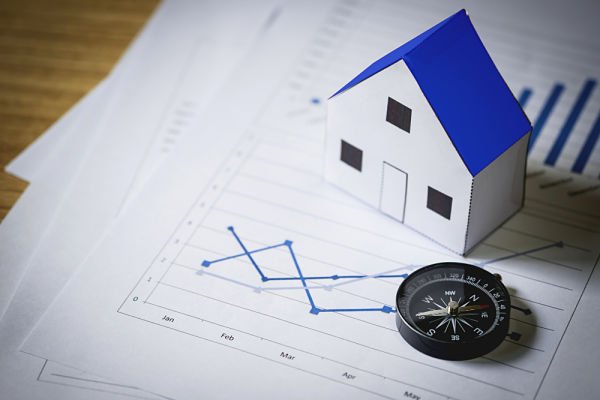 Real estate investment groups (REIGs), trusts (REITs), and limited partnerships (RELPs) are another way you can build an investment portfolio without having to manage the day-to-day operations of the property.
These investment opportunities are similar to mutual funds. As an investor, you can buy shares on property portfolios, and you receive dividends based on how the portfolios perform.
While sharing similarities, each of these investments comes with its own quirks and policies. Make sure to thoroughly research your options to find what best fits your financial goals. Keep in mind that with all real estate investments — and publicly or privately traded shares — there is always the risk of property depreciation. Also, by being more passive with your investment, you are entrusting your money to a manager. So, make sure you work with a reputable fund.
Whatever approach you take in real estate investment — whether it is passive or hands-on — it pays to do your research before you shell out any money.
Read more: Trading houses instead of selling
5 ways to invest in real estate
was last modified:
April 10th, 2023
by
Recommended