What do you need to buy a home in California?
Are you considering buying a house in California? And, why not? Everyone dreams of owning a house in the part of the world they belong to. So, if you're a true-blue Californian, the first question to ask is what do you need to buy a home in California. The next one being, what do you need in order to qualify for a mortgage loan in the Golden State?
Well, this blog will answer both questions, and then some more. Being well-informed will help you make your homeownership an exciting journey, without it being overwhelming. So, let's get you the house you've set your eyes on!
What are the basic requirements to buy a house?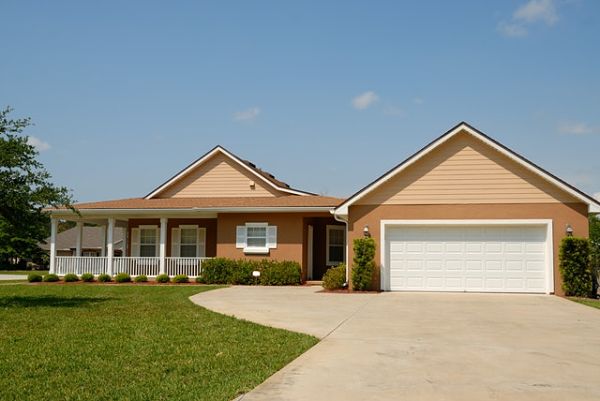 Finding the right house is an important step in buying a house in California, but it's not the only one. If you're like most of us, you will, in all probability, need a mortgage to finance your home purchase. Needless to say, you will need the services of a mortgage lender and a real estate agent in the home buying process. You will also need to keep your finances and other details in check.
The following requirements are critical for purchasing a home:
Having a good credit score
Managing your debt-to-income ratio
Saving enough for a down payment
Knowing your loan closing costs
Readying all the financial documents
In this blog, we will deal with the importance of all of these in making California your new home.
Read more: How to find the history of your home
What credit score do you need to buy a home in California?
Having a good credit score is a key requirement when it comes to buying a house in California. Those with higher credit scores generally have an easier time when seeking mortgage financing. Moreover, they get better interest rates than someone with bad credit.
While there's no single cutoff point that banks, mortgage companies, and other financial institutions use, most of them prefer a score of 600 or higher from borrowers looking for a home loan. The bottom line is that a higher score translates to better chances of getting funds to buy a house in California. Or, in any other part of the United States for that matter!
Read more: HELOC rates in California
How much do you need to make to buy a house in California?
As much as it takes for your mortgage lenders to know that you'll be able to afford the monthly payments. The best way to analyze this is by looking at your debt-to-income ratio (DTI) after taking on a mortgage or any other loan.
These could include:
Your minimum credit card payments
A student loan or auto loan if any
Alimony or child support if any
Mortgage payment estimate
The lower your debt-to-income ratio, the more likely is your chance of mortgage approval. However, if you have excellent credit or a good income limit, some loan lenders are willing to give you financial assistance even if you have a slightly higher DTI.
Generally, lenders approve mortgages for borrowers with a DTI of 40% to 43%. However, it's best to keep your DTI under 36%.
So, how do you calculate your DTI? Simple. Just add up all your recurring monthly debt payments to the estimated mortgage payment, and divide the sum by your gross monthly income (before taxation).
For example, if your total monthly debt is $2,498 and your monthly income is $6,273 (that's the average monthly income in California), your DTI will be around 40%.
$2,498 ÷ $6,273 = 40%
Keep in mind that your DTI will affect the type of mortgage you can apply for. While a conventional loan requires a DTI of under 36%, government-backed loans are more accommodating. A VA loan will require a DTI of 41% or less, and an FHA loan will require a DTI of 43% or less. So, knowing your DTI before your loan application will help you during the underwriting process.
Read more: The best neighborhoods in Portland
How much does a first-time home buyer have to put down in California?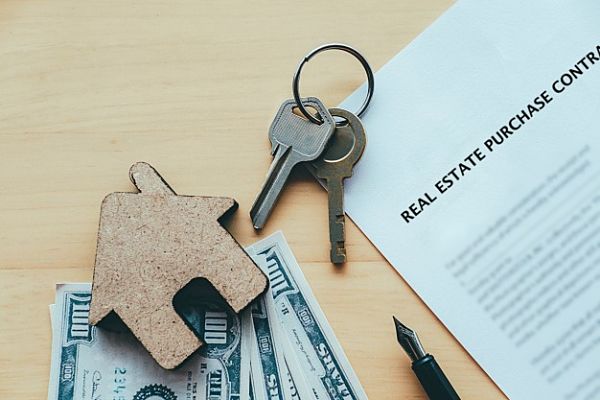 A down payment is usually required when buying a house in California. Your down payment can range from 3% to 20% of the home price. Of course, the exact percentage depends on the type of loan you choose and other factors.
For instance, military active members and veterans qualify for VA home loans, which offer them 100% financing, with no down payments. The FHA loan program (a popular loan among first-time buyers in California) mandates just 3.5% down. But the catch is that the borrower must also pay for private mortgage insurance (PMI) throughout the loan term.
A conventional loan, on the other hand, requires a down payment of around 20%.
Interestingly, there are several loan programs that allow the use of down payment gifts. That is to say, your friend, family member, or employer can give you the money to cover some of your upfront investment.
Read more: Manufactured Home Financing
How much are closing costs in California?
The average home value in California is around $599,159. However, closing a real estate transaction costs much more than that. It involves many services such as appraisal fees, inspections, loan application fees, property taxes, title insurance policies and fees, and homeowner's insurance.
Quite obviously, the home buyer pays the majority of these expenses out of pocket. Generally, a homebuyer's closing price range can run between 2% to 5% of the loan amount.
Read more: Best neighborhoods in Sacramento
What financial documents do you need?
Documentation is yet another requirement for buying a home in California. The finance-related paperwork is especially important when you apply for a home loan. Your lender will use these to verify your financial situation — your gross income, debts, borrowing history, and assets.
Therefore, before you apply for a loan, keep systematic documentation of your recent bank statements, pay stubs, tax returns, and W-2 forms for the last two years. If you're a self-employed borrower, you will have to provide some additional documents, including a profit-and-loss (P&L) statement.
Read more: Moving to San Diego
Last thoughts
So, what do you need to buy a home in California? Well, now you know! When you're well-prepared for a real estate transaction, buying a house can be quite a stress-free experience. Exciting actually.
Once you've established which home to buy in California, and how much it costs you, the rest of the home buying process will be easier to deal with because you'll already know all the requirements.
So, go ahead and own a home — probably your biggest investment ever. Paint the walls of your new house with your favorite colors, get the best flooring, and hire the best interior designers. Go crazy!
Looking for a licensed professional? Let Kukun help you hire the best.
Read more: How to move to NYC: Finding the right apartment
What do you need to buy a home in California?
was last modified:
October 10th, 2022
by
Recommended