Window Glass Types: What's Best for Your House?
Did you know there are numerous window glass types available in the market to choose from? Window glasses not only vary in terms of style, design and shape, but also in terms of usability. From sound-proof windows to the fancy colored alternatives, the variety available in the market is huge. Here is our list of top window glass types to pick from for your window installation.
1. Laminated glass
This is one of the stronger, security-enhanced varieties of window glasses. Two or more panes fuse around a PVB layer to create laminated glass. A heat and pressure process happens to manufacture a strong panel. The biggest advantage of this type is that the glass will remain in the frame even when broken. This is a great choice for families with kids for the additional safety feature.
Read more: Home window replacement financing & loans
2. Obscured glass
This is a very popular glass type used to let sufficient sunlight enter the rooms without affecting privacy. You will find this glass in most bathroom and exterior wall windows. There are various designs of obscured glass available, providing sufficient options for you to choose from.
Read more: Opening in a wall to let in air or light
3. Annealed glass
This is the next stage for float glasses. Annealed glass is made using a slow cooling process to improve the strength of the glass. However, this glass type leaves shards when broken and is not ideal for individuals with kids at home.
4. Tinted glass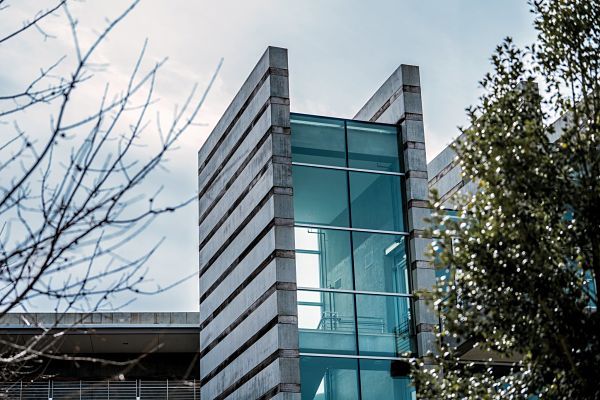 Another popular variety in America, tinted glass is used to add more privacy and reduce the flow of natural sunlight. This is a good choice for exterior windows, skylights and bathroom windows. Many people go for tinted glass for the unique decorative feel that the glass variety brings with it. 
5. Tempered glass
This glass type is similar to that of annealed glass, with the only difference being its superior strength. Tempered glass is almost four times stronger than the annealed variety and is used as a safety glass.
Read more: Impact windows cost
6. Insulated glass
If you want to keep your in-house heating and cooling costs down, insulated glass unit is the one to go for. This glass type has multiple panes with a gap in between and can be installed in several types of windows. It uses the insulating capability of trapped air to serve the purpose.
7. Mirrored glass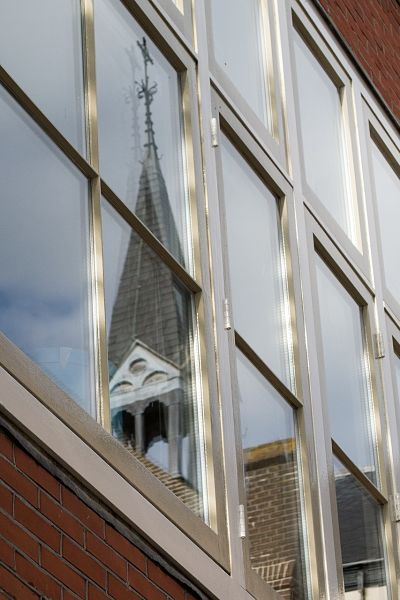 This variety is used to give the interior a facelift. Often placed in drawing rooms, mirrored glass is opaque on one side and serves the purpose of a mirror on the other.
8. Low emissivity glass
This new-age glass type is for quality windows and will help you protect your house from the harmful infrared rays of the Sun without affecting the amount of light. Low emissivity glass also helps to keep your house cool during the summer and warm during the winter. While installing this glass can be costly, the benefits are hard to ignore.
Are you planning to go a bit further than replacing your windows? Try our free home remodel cost estimator tool and learn how much your project would cost!
9. Wired glass
Mostly used in commercial properties, wired glass helps to hold shattered glass within the frame during fire-related emergencies. You will find this type of glass in most schools. Though not a popular choice for residential properties, you may want to install wired glass for that extra level of protection.
10. Heat-strengthened glass
This glass type is twice as tough as normal annealed glass. It heated twice to give it some extra strength. This is a cost-effective variety that you can find in many homes.
11. Float glass
This is the more traditional form of glass that is made from molten glass. The biggest advantage of float glass is its consistent thickness and smoothness.
12. Reflective glass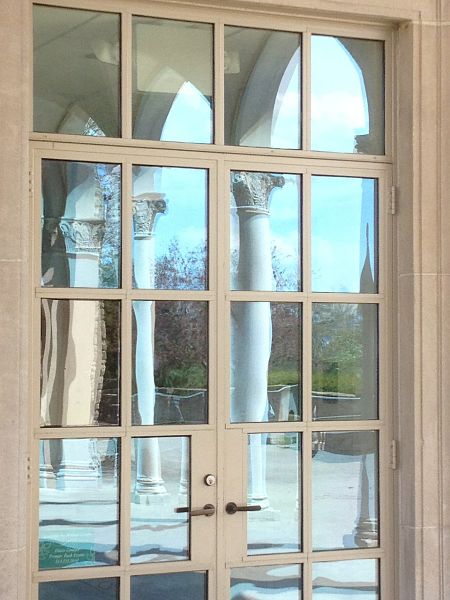 As the name suggests, reflective glass tends to limit the amount of sunlight that enters a room. This is a very popular variety of glass in slightly warmer regions. It helps to keep the power bills down during the summer months.
Things to remember
Now that you know the popular window glass types available in the market, it is time for you to pick the one that meets most of your requirements. If you are looking to install a new window, check out our guide to reduce the costs. However, do not miss out on the following points if you choose to go for the energy-efficient alternatives.
Have you heard about weatherstripping? All about this great improvement process for your windows and door with our essential guide to weatherstripping your house.
Read more: How to repair broken window glass
Double or triple glazing?
Modern homes are extremely conscious of the ecological impact of excessive energy usage. It is not just about the extra money, but also about the extra toll on our planet. This eco-friendly mindset has made energy-efficient alternatives extremely popular in most American homes. However, under energy-efficient glasses, there are further divisions that determine the level of efficiency.
Also, a triple glazed glass is naturally more energy efficient than a double glazed one, but is also costly. The idea is to settle for the eco-friendly alternative that sits within the budget.
Read more: How good is window capping for your home?
What is the best filling for multi-paned glass?
Multi-paned glasses can have both – air and inert gas filling. While the air-filled glass also serves the purpose of being energy-efficient, argon and krypton gases serve as better fillers in terms of performance. However, the moment you switch for inert gas filling, the costs go up. So, the basic challenge is to find the right balance between costs and utility.
The best thing to do in this regard is to have your budget ready before you start looking out for glass varieties. Once you are sure about your spending capability, it will be easier for you to find the right window glass types for your home. Finally, if you are also looking to give your entire house a facelift, give our window replacement cost estimator a try.
Read more: 4 interior window trim styles elegant popular
Window Glass Types: What's Best for Your House?
was last modified:
June 9th, 2023
by
Recommended