What I Learned as a First-Time Homeowner
The two most intense reactions to buying your first home? Excitement. Exhaustion.
It sounds like the same feelings as having your first baby.
Since I personally know about the former, I want to share the highs and lows of my journey as a first-time homeowner to help you be more excited and less exhausted.
In today's home-buying market, making the biggest purchase of your life is done in an overwhelming rush. Two factors are causing it.
With low housing inventory, it's a seller's market, so there's a rush for buyers to pick a home, put down earnest money, make an offer, get the appraisal, and have the closing. With historically low-interest rates, there's a rush to nab a mortgage before the rates go up.
In that rush, you can get derailed from paying attention to details. There are several can't-miss research steps including:
Do you really understand what mortgage insurance is and why you're paying for it?
Did you research the neighborhood where you're going to spend the next several years?
Do you truly know the hidden costs of owning a home?
This Top 10 is ranked chronologically, from the start of my home-buying process through the first year of taking care of my dream home.
Top 10 first-time homeowner lessons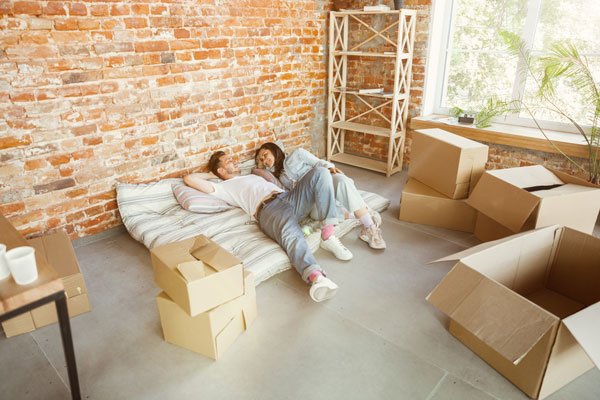 Let's see what we can do to not have you become part of the 44 percent of Americans who have regrets about their home or the process they went through when choosing it, according to a survey by the real estate listings site Trulia.
1. Take a home-buying seminar
I really did buy my dream home, because I never dreamt I could afford to own one.
In my native Pennsylvania, my husband and I were saddled with student loans, working two jobs to make ends meet, and eyeing job opportunities out of state.
When we moved to California for better jobs, roadblocks were the high cost of real estate and concerns about climate change. When we moved to Massachusetts for even better jobs, the cost of homes there was also outrageously high.
Then when we moved to South Carolina to reconnect with my brother and his family, we learned that home prices were 70 percent lower than in Massachusetts. Eureka!
But all the home-buying seminars I had noticed in the other states didn't seem to be available in my new state. So I never took a class. I thought I was being home-buying savvy by going online to research home prices and crime statistics, and by leasing an apartment first to get a better handle on things like traffic congestion.
But frankly, I relied too much on tip number 2.
2. Choose a realtor with experience
We were also delighted to move to South Carolina because our niece was a successful realtor who was launching her own real estate business. And my sister-in-law is a title closing coordinator who was joining her daughter's business.
Both ladies were exceedingly helpful and patient hand-holders. I discovered my niece's competitive streak and negotiating skills to champion us getting our house with extra financial and aesthetic perks. And my sister-in-law had a wealth of information.
We were very lucky to be taken care of so well. But we weren't their only clients. They couldn't teach us everything. While we learned a lot in bits and pieces, we still had a lot of holes in our knowledge.
3. Prepare the paperwork for mortgage pre-approval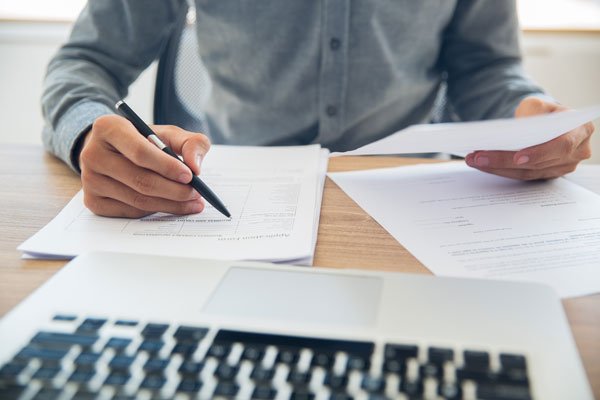 Mortgage brokers and lenders already have an overwhelming amount of information to gather when they have a "normal" schedule, but with the pre-approvals needed in a seller's market and the low rates, they've been swamped with new mortgages and refinances.
Luckily, my niece's one-stop-shop included an in-house mortgage broker, and her helpful website detailed the information needed to apply for a mortgage. When we came prepared, she was elated. It saved everyone time and headaches, and we were able to get approval smoothly and quickly.
4. Be friendly but firm with lenders
Before my husband and I met with the broker, we figured out the maximum home price we wanted to pay. We were conservative to accommodate moving, maintenance, and upkeep costs.
Luckily, we both have great credit scores. The broker declared we could afford more, like $50,000 more. We declined. She pushed. We declined again. She finally got the message on her third try.
I understand broker fees and commissions are tied to the percentage of the loan amount, but I wasn't risking becoming "house poor." I'm glad I stuck to my guns, given the first-year home expenses I didn't even know about at the time.
5. Research neighborhood stats and services
Although I researched what I wanted to know — the homes I could afford and where, if the neighborhoods were friendly and safe — I was remiss in researching what I needed to know.
For example, I didn't check basic services. I assumed the town, adjacent to the city in which we leased our apartment, took care of your trash. Shortly before moving in, I noticed different company names on trash cans along our street. When I asked a next-door neighbor, I found out you had to pay for trash services.
It's not a large bill, but it's another $250 added to the wrong side of my budget column.
6. Make multiple visits to your 'dream home'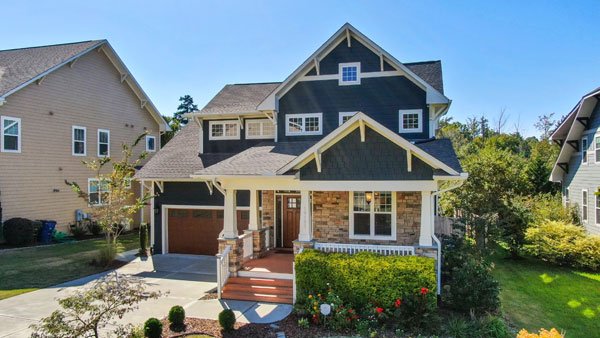 After three outings with our realtor touring a half-dozen homes, we pulled into the driveway of a house in which I immediately felt at home.
After that tour, we made an offer, with my niece negotiating onsite with the seller's realtor.
Three days later, my niece called and asked if we wanted to tour the home again. It was pouring rain, it was a lazy Sunday afternoon, and I figured it was unnecessary since the buying process was already in progress.
Mistake: With that weather, we would have detected the roof leaking in the screened-in back porch. This will tie in with tip number 7.
7. Delay your closing if you have concerns
We were closing the week between Christmas and New Year's, and since the process went a few days past 30 days, the broker had to re-verify employment and couldn't reach either of our managers.
Basically, after 30 days of a smooth ride, we were thrown into a panic at the 11th hour. It delayed our closing only by a few hours, but the flurry of phone calls, the intense worry, plus holiday stress had us drained when we came to the closing.
Before we started, my niece mentioned the seller's agent had informed her that the sellers "became aware" of a "small leak" on the back porch, and they "promised to take care of it."
Had I been more rested and not hell-bent on having the closing being a done deal, I would have demanded the "promise" in writing and the closing contingent upon the completion, or contingent upon receiving funds from the sellers equal to the repair cost.
Have you heard of first-year homeowner jinx? Something major happens — the hot water heater cracks and leaks, the refrigerator dies. Ours was the porch roof. The leak was not new, having rotted much of the wood. We ended up paying $2,500 to replace that roof.
Read more: Contingent house listings
8. Fully prep your new nest
After the stress of the closing, coordinating the move, and trying to figure out what was happening with the leak, I decided to ignore expert advice to paint rooms before you move in.
At least my handyman brother convinced me to come in and add crown molding to the kitchen and dining room. But now that we're nearly fully furnished, I keep delaying painting because of the extra pain it will be, so I regret my decision.
9. Budget extra for expenses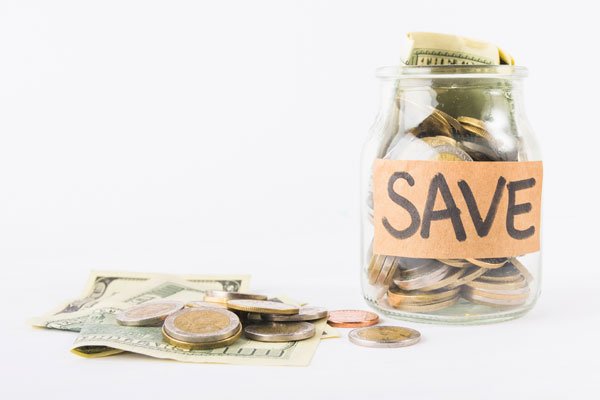 My research also didn't include factoring in additional costs associated with living in the South and near the woods, as well as the sobering initial costs regarding lawn care.
We were proactive in getting recommendations for a reputable pest control company, then signing a contract for a termite bond and periodic spraying. But we didn't count on the influx of carpenter bees in the spring, followed by birds building nests in our carport, and then other bugs that tried to overtake our shed.
This not only called for extra pest control company expenses but extra trips to Lowe's, where we were already racking up credit card debt on new appliances like a washer and a dryer and items to mow the lawn, blow the leaves, and tend to plant beds.
And I didn't even consider having to clean the sides of my new home. My husband spotted a bit of mildew on front-facing siding, and I was going to ignore it until I looked into the many benefits of power washing your home and driveway. Yes, another expense!  
Read more: Finances for first home purchase
10. Take it slow with home projects
A major thrill of first-time homeownership is that after years of rigid apartment rules, you now have the freedom to change your dwelling.
We were full of plans and had visions of completing them the first year: have a carpenter create a built-in wall of shelves in the kitchen, improve the backyard walkway, and convert a third bathroom into a home-brew room.
But as the expenses grew, so did our frustrations. We realized we needed to greatly lower our expectations. So we created a spreadsheet of what we wanted to accomplish, prioritized it, and penciled in generously estimated start dates.
We also realized we had a large number of small needs, so our first phase is to work on them. We've purchased curtains and a rug for our front room/library, a dining room set with a coffee station, and rugs and shelves for our den.
At this point, we're taking these purchases as accomplishments!
I hope you benefit from my hard-earned wisdom to have a smooth transition to homeownership.
What I Learned as a First-Time Homeowner
was last modified:
January 19th, 2022
by
Recommended